DEALING WITH HOT WEATHER ON YOUR WEDDING DAY
Planning a destination wedding in sunny southern Europe has tons of advantages, many of which you can discover on previous articles right here on the MIHBCN blog. But a factor couples do need to take into consideration is planning for hot weather on your wedding day. 
1. Take the weather into consideration when you pick your outfits
If your wedding is scheduled for one of the hotter months, consider linen suits for men, and lighter dresses for women. When you're shopping for wedding dresses, consider an option that can have a heavy skirt detached for when you want to dance. Or opt for a lightweight dress for the whole event. Dress changes are increasingly popular with our brides, many opt for a formal bridal gown for their ceremony, and a lighter party dress for the evening's celebrations.
2. Consider lighter catering options
You may want to consider spreading your catering out throughout the day. Have some light canapés after the ceremony, and eat your full meal after dark when the air is cooler. Offering your guests iced cocktails and cool drinks will be very much welcomed too in the hot summer weather. Don't forget to offer your guests plenty of cold water too, we often set up water stations with iced fruit water with cucumbers and lemons. 
3. Take shade into account
When you're planning the schedule for your day, make sure you pick areas at your venue that have plenty of shade for elements that will take place during the midday sun. Consider hiring parasols or shade sails to create extra shade if there isn't any naturally. You could also think about having your ceremony later in the afternoon so the day's events don't take place during the hottest hours. Preparing a shaded area for children is also advisable, creating a relaxing shaded tipi area for example always proves popular with our younger guests.
An experienced wedding planner will help you work through the schedule to take the hot weather into account.
4. Pick hot weather wedding favours
Personalised bamboo fans are always a popular wedding favour at our summer weddings. We often leave them on guests' seats for the ceremony. Other couples choose to have their order of service printed on a fan, which makes a cute keep sake too. We have also arranged for panama hats to be handed out, as well as parasols too! There are lots of fun options to suit your taste and budget. 
5. Remind your guests in your invite
When inviting your guests remind them in the dress code to bring light, warm weather appropriate clothing. If any of your guests are bringing young children a little reminder about dressing for warm weather will likely also prompt them to make arrangements to ensure their little ones stay cool on the wedding day.
But don't sweat it, no pun intended! Both you and your guests will have a wonderful time regardless of the weather. Make your plans, seek advice from your experienced wedding planner and other suppliers, and relax and enjoy your special day.
Talk to you soon, weddingmates!
Hugs and kisses.
Photo credit: Ignacio Sombra
---
If you are considering planning a destination wedding or elopement in Spain, Make It Happen BCN are here to help. A dedicated and experienced wedding and events planning service based in Barcelona. Talk to me! Follow us on Instagram for more inspiration every week.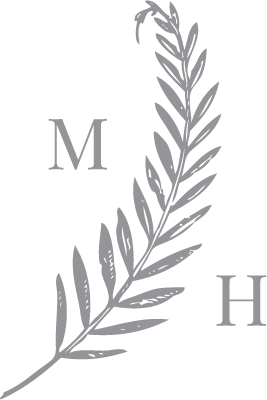 I am Natalia, your luxury wedding planner in Barcelona, a down-to-earth girl who has one distinctive quirk: I love weddings. We will work side-by-side. I will listen to you and offer you the help you need, whether the details of your dream wedding are already set in stone, or you need a comprehensive plan for the event.