WHERE TO GET MARRIED IN SOUTHERN EUROPE
So you've decided you want to plan a destination wedding, but you're not sure which location is best. Would you love to have a wonderful Southern Europe wedding? If so, you are in the right place. Let us help you pick your dream wedding destination in Southern Europe with our expert guide. If you would like more specific information on which location would best suit your personal needs for your luxury wedding, don't hesitate to get in touch – we'd love to help! 
Luxury Weddings in Italy

Italy has been a really popular location for destination weddings for quite some time now. There are many luxury wedding venues in Italy too, which makes it an ideal destination for those who are looking to plan a high end wedding. As well as the beautiful scenery, great food, and easy international travel, Italy's climate makes it the perfect location for a warm outdoors wedding.
Best time of the year to get married in Italy: June, July, and August are the driest warmest months in Italy, but May and September can work well too if you're looking for slightly cooler weather.
Popular areas for destination weddings in Italy: Florence, Tuscany, and the Amalfi Coast are some of our favourite areas.
Some Italian wedding traditions you might like to include in your day:
Many Italians consider it bad luck for the bride to see herself before the wedding ceremony. But the back luck can be stopped if she takes off a shoe when she looks in the mirror.

La Tarantella is a dance that Italian couples and their guests perform at weddings. Guests hold hands in a circle around the happy couple and dance in one direction for part of the song, before switching directions when the beat changes. It is thought the dance will bring the couple good luck.

It is traditional for wine to be the only drink at Italian weddings, but like in many other southern european countries wine is usually drunk during the sit down meal before cocktails are on offer when guests start to party.
Luxury Weddings in Spain

Spain is an up and coming destination wedding location, which is one of the things that is actually making it stand out. With the popularity of weddings in Italy and France, lots of couples are turning to Spain for a slightly different feel for their destination wedding. We might be biased because we're based here, but Spain's climate is one of the best for weddings in Southern Europe with its long warm summer days. Pair that with beautiful venues and incredible catering options and you have all the ingredients you need for the perfect European wedding destination. 
Best time of the year to get married in Spain: the summer months of June through early September are the best for northern and central Spain. But with a year-round average temperature of 22C (70F) southern Spain is a good option for an out-of season destination wedding.
Popular areas for destination weddings in Spain: Barcelona (of course!), Girona, the Costa del Sol, the Balearic Islands and the Canary Islands.
Spain's versatile landscape and incredible mix of venues from old monasteries to beach hotels, there really are options to suit everyone's tastes. We work with some of the most prestigious venues in the country and are always more than happy to help you find your ideal wedding venue in Spain or southern Europe as a whole.
We wrote about some of the lovely Spanish wedding traditions you can include in your wedding day here.
Luxury Weddings in France

Destination weddings in France are really popular, not least because of a string of A list celebrities who have chosen the country as the location for their luxury nuptials. With its infamously good cuisine and wide range of luxury vendors, France is a great option for people who are considering getting married abroad.
Best time of the year to get married in France: May through early September are the best months for weddings in France. The weather in Southern France is better for a longer period of time, but if you're planning on getting married in the North or Paris you're best to stick to June through August for the best chance of a warm, dry day.
Popular areas for destination weddings in France: Paris, the Provence, and the Riviera are all wonderful locations for couples to get married.
Some French wedding traditions to include on your wedding day:
Instead of bridesmaids and groomsmen, French couples each have a witness who is there to support them during the planning of their wedding and on the day. It is typically their best friend or a sibling.

Unsurprisingly, Champagne plays an important role in French weddings. It is traditional to have a tower of champagne glasses which gets filled by the couples as a fountain during the cocktail reception. It's a great opportunity for some insta-worthy wedding photos too!

The French are famous for their patisseries, so as you can imagine their wedding desserts are quite incredible. From traditional croquembouches (a tower of cream-filled chou buns) to more modern colourful macaron towers, having a truly French dessert is something most couples can agree on including in their plans.
In Summary
With its fabulous climate and versatile range of luxury wedding venues, Southern Europe is an unbeatable location for your destination wedding. Whilst it's difficult to narrow down which country to choose for your big day, we're here to help take the stress away from you right from the outset. We can help you choose your location, and plan your luxury event from there on out.
Talk to you soon, weddingmates!
Hugs and kisses.
---
If you are considering planning a destination wedding or elopement in Spain, Make It Happen BCN are here to help. A dedicated and experienced wedding and events planning service based in Barcelona. Talk to me! Follow us on Instagram for more inspiration every week.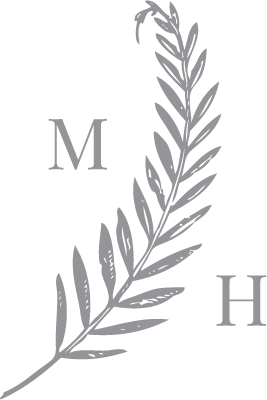 I am Natalia, your luxury wedding planner in Barcelona, a down-to-earth girl who has one distinctive quirk: I love weddings. We will work side-by-side. I will listen to you and offer you the help you need, whether the details of your dream wedding are already set in stone, or you need a comprehensive plan for the event.