5 WAYS TO MAKE YOUR WEDDING EVEN MORE MAGICAL
For many couples, their wedding day has to feel like the most magical day of their life. While the meaning of the event is special enough, for many women and men who have been dreaming of a fairy tale wedding since childhood, the ceremony has to be more than magical. It has to add a grown-up spin on their teens' vision.
Fortunately, today's wedding planners can create your dream wedding and enhance the experience, making it more than magical for you, your family and your guests. After all, they are a big part of your special day and it can be fun to include them in the charm of the event itself. Through careful wedding planning and creativity, it's easy to transform any wedding venue into a magical wonderland of wedded bliss. 
Keeping that in mind, we are going to take a look at some innovative ideas to make your wedding feel even more magical:
1. Welcome The Season

This is an idea that can begin at the church and carry over to your reception. Whether you are planning a spring or summer wedding, be sure to welcome in the season and create beautifully adorned floral arrangements that are both luxurious and classy without being over the top. Too many times, we choose flower compositions by the colour of our wedding theme or by what we think they should be and this can make for some unattractive bouquets. We would suggest instead embellished tablescapes that represent the best of what nature has to offer. By creating seasonal arrangements, your wedding will become more fluid and, of course, more magical.
2. Hire the right wedding band
Hiring the right wedding band can make a big difference in the way you and your guests perceive the evening. Whether you choose an elegant string quartet or a local band, live entertainment beats a standard DJ any day. Exceptions here are if booking an upscale wedding DJ who seamlessly mixes a variety of music and is a well-experienced MC.
3. Make it interactive

While it is your day, your guests are a very important part of it and you should focus on ways to make your wedding reception a lot more fun and interactive for them. One of the fastest-growing wedding trends this season is interactive wedding features. Take everything from your photo booth and guest book to the next level. Add contests for those using the photo booth with prizes for the cutest couple or silliest pose, or opt for an interactive guest book. Other ideas include hiring a local chef to provide cooking demos, an over-the-top dessert bar, wedding games, a cigar rolling station, dance-of, bride and groom quizzes and much more! 
4. Fantastic lighting effects

Fantastic glimmers of light will enhance the appearance of your wedding reception, especially at night. Hire a reputable lighting company that can set up desirable moods during the event. They can create amazing lighting effects that change throughout the evening. Light trails and glimmering lights are among the easiest effects that you can add to your wedding. Directional lights may highlight important decorations of the wedding events. A combination of music and glimmering light can become a magical entrance for the bride.
Another way to make your wedding reception more magical and interesting is to add a pyro-musical show as a grand finale of sorts. Finish the evening with a spectacular fireworks display resembling New Year's Eve in London and wow your guests.
5. Hire a wedding planner
Planning and managing a wedding is hard work and it takes both experience and skill. A luxury wedding planner can help make your vision of a magical wedding become reality and create a memorable evening for everyone in attendance. Whether you are planning a small, romantic wedding, or a much larger, luxurious wedding for hundreds of guests, the appropriate wedding planner can make a big difference.
And finally, don't forget to focus on your guests' needs. To make your wedding even more perfect, consider your guests and their needs. Happy guests can make a difference in the 'feel' of the evening's events and it will make for more magical memories for both the bride and groom and the guests alike.
Talk to you soon, weddingmates!
Hugs and kisses.
---
If you are considering planning a destination wedding or elopement in Spain, Make It Happen BCN are here to help. A dedicated and experienced wedding and events planning service based in Barcelona. Talk to me! Follow us on Instagram for more inspiration every week.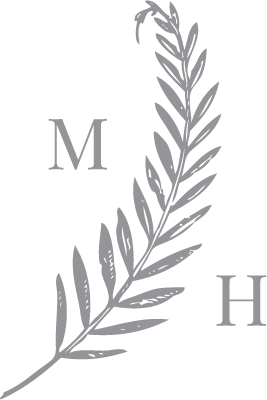 I am Natalia, your luxury wedding planner in Barcelona, a down-to-earth girl who has one distinctive quirk: I love weddings. We will work side-by-side. I will listen to you and offer you the help you need, whether the details of your dream wedding are already set in stone, or you need a comprehensive plan for the event.