HOW TO INCLUDE SOCIAL DISTANCING IN YOUR WEDDING PLANS
What would a socially-distanced wedding actually be like? This is a question at the forefront of the mind of anyone who is planning a wedding during the uncertain times of social distancing.
If you are in the unfortunate situation of deciding whether to postpone or cancel your wedding during this period, why not take a look at our blog on why you should postpone your wedding instead of canceling it for some further guidance?
Government guidelines
Ensuring that our loved ones are as safe as possible is the priority for everyone during the coronavirus pandemic, and following government guidelines will be necessary for achieving this.
However, these guidelines can feel like a grey area and knowing what is best and the correct procedures to follow can feel overwhelming.
The State of Alarm ended in Spain on June 22nd, and the country has since entered the next phase of "new normal" or "new normality" before the government decides that the health crisis has ended.
Some tourist attractions have been open from 15th June and others due for opening in early July, along with the re-introduction of overseas flights.
However, two-metre social distancing is still in force across Spain, and the use of a face mask is mandatory in public areas and places where you can't maintain the 1.5-metre distance, as many locations adjust to the "new normal".
All is not lost, though! Below, I look at some things to consider to achieve a socially-distanced wedding and gauge a clearer picture of what the day may entail and hopefully offer some peace of mind.
More importantly, let's get those butterflies tingling again with excitement for the most anticipated day of your life!
You can count on a wedding planner
If this all sounds a bit too much to organise, luckily, there are
wedding planners that can help you
!
As a wedding planner, it is part of our job to adapt and accommodate the wedding day to a different way of celebrating, albeit proving a thought-provoking task.
We need to consider social distancing throughout the day, alternate forms of entertainment, the use of face masks, hand washing facilities, tackle the issue of capacity and ensuring people don't overstep 1.5-metre distance throughout the day.

Reduce the number of guests
One obvious thing that can help a socially-distanced wedding is to decrease the number of invites. While some people may find this hard, it is becoming ever more popular to create more intimate settings for your wedding.
Many keep their guest invites to those closest to them. Not only does this create a special and unique atmosphere, but it can also help to reduce costs, meaning you can invest more in other areas of the wedding, such as an open bar or food, for example.
Ensure the basics are covered
An essential part of a socially-distanced wedding is to ensure that all health and safety aspects are considered. Some you may want to look at could include:
• Advising the use of face masks on invitations.
• Providing hand sanitiser stations upon entry and exit and throughout any communal areas.
• Placing signs in the wedding venue to remind guests of the applicable social distancing rules.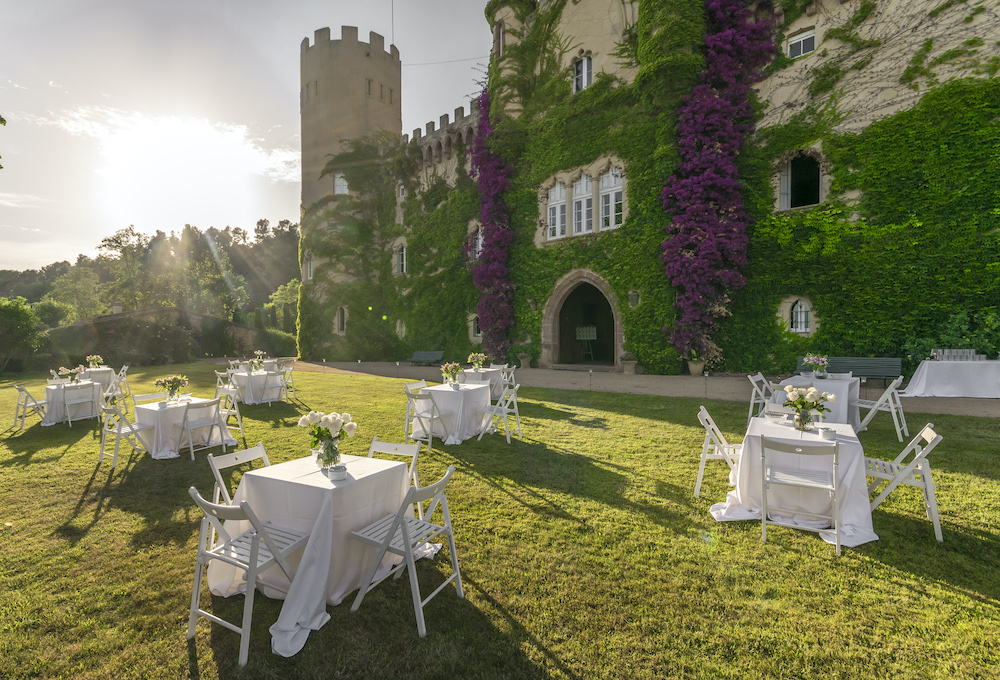 Consider outdoor venues

Armed with the knowledge that the virus is not as easily spread outdoors, changing the location of the wedding to an outside area may be an option worth considering if the weather permits.
For those who would like more of a chance of having beautiful weather for this, a destination wedding may be the perfect option for you .
However, it is worth bearing in mind we would have to work with the limitation of an indoor celebration in mind, should it rain. If bad weather were to occur, the number of guests would have to be suitable to be adapted to an indoor setting and will need to reflect this from the start of planning.
Please get in contact with me for further information about how this can be adapted to your wedding during social distancing.
Re-think eating plans

Many people like to opt for buffet-style dining for their wedding. It could be much more suitable to organise sit down meals where other guests cannot touch food items, cutlery and plates unless waiters serve a cocktail style wedding.
Alternatively, a chilled setting with outdoor seating scattered throughout the garden or patio of the venue could also be a lovely idea.
Another dining option could be to organise a fancy food truck. This could add a certain quirkiness to your wedding and is a great way to organise your guests when waiting for food.
I have covered some, but not all, aspects of your wedding to re-consider when planning the day, conscious of social distancing. However, if you would like further guidance, please get in contact ! I can offer tailored advice to help balance government requirements alongside your vision for your big day!
Talk to you soon, weddingmates!
Hugs and kisses.
---
If you are considering planning a destination wedding or elopement in Spain, Make It Happen BCN are here to help. A dedicated and experienced wedding and events planning service based in Barcelona. Talk to me! Follow us on Instagram for more inspiration every week.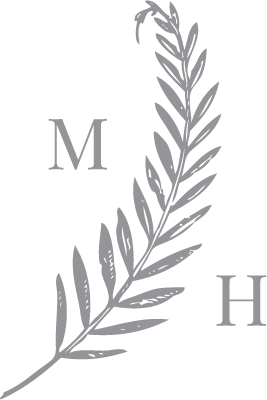 I am Natalia, your luxury wedding planner in Barcelona, a down-to-earth girl who has one distinctive quirk: I love weddings. We will work side-by-side. I will listen to you and offer you the help you need, whether the details of your dream wedding are already set in stone, or you need a comprehensive plan for the event.