5 IDEAS TO ACHIEVE AN INCLUSIVE INTERFAITH WEDDING
Combining the traditions and cultures of two separate religions is beautiful. Interfaith weddings aim to encompass a mixture of religious and cultural practices during the exchange of vows and the wedding reception.
An interfaith wedding celebrates the background and beliefs of both wedding parties. It is a truly unique way to start your marriage, and there are no set rules on how it should be planned; you can follow traditions as carefully or as loosely as you require.
However, there are many things to balance when planning an interfaith ceremony to ensure both cultures and traditions are equally presented.
Make it Happen BCN specialise in both destination and interfaith wedding ceremonies. As each faith has specific wedding traditions, we offer a general guide on what to consider when planning an interfaith ceremony, regardless of religion.
Once we know which faiths you would like to encompass in your ceremony, we can create a detailed and extensive plan which is tailored to your wishes to ensure that all the aspects you require are included.
Why consider an interfaith wedding ceremony?

Creating a new family with your partner through marriage is an incredibly exciting time. If you have different faiths, it doesn't mean you have to leave behind the traditions you once expected to be included at your wedding. These can be graciously incorporated into your wedding through careful planning – no one wants to look back on their wedding day and wished they had included more of themselves.
Here at Make It Happen BCN, we are dedicated to creating wedding ceremonies where our couples feel they are truly represented. A wedding day is the day to celebrate the couple, and this is at the heart of our work.
Openly discuss your plans and feelings

Explaining how you would like your wedding to be to your friends and family is a great place to begin. Depending on the circumstance, introducing those closest to you and even involving them in the planning for your interfaith wedding can help to make them feel included and also leaves no room for surprises.
It will help them to feel as though they have contributed positively to the day, and enhance their connection with a ceremony which they otherwise might not be familiar with.
It may also be constructive to listen to their thoughts about how to arrange the day and they may offer some unique guidance on aspects you didn't previously consider.
You could also speak to religious figures or clergy from your place of worship. They could offer advice on how to include aspects of your religion in the ceremony.
Involve both faiths in the ceremony

Try to create a ceremony which presents each faith as equally as possible.
You can incorporate traditions from both religions throughout the ceremony. They don't have to happen at the same time, but one part of the ceremony may present a custom from one religion. At another point, an aspect of the ceremony may symbolise a tradition from the other faith.
You may want to include a specific reading from each faith, for example. However, some couples opt to have no religious readings in the ceremony and instead choose to express their thoughts and feelings about their love for one another.
When you choose the customs to include, try not to select those that may contradict the other religion, as similar rituals may resonate with more guests of different cultures and religions. If you are worried about what to include, talking to your family or clergy may offer some useful guidance to ensure specific readings of the other faith will not put off some guests.
Create a programme

A programme which explains what each of the customs included is and why you have chosen them can be incredibly insightful for guests. You can also ask your officiant to explain them throughout the ceremony. The programme could also offer translations where necessary.
A programme can help guests to feel less alienated if they are unsure of the traditions taking place and also helps them participate in the day. Finally, it is also a memorable token to take away from the day.
Reflect traditions in the wedding food

Wedding food is a fantastic way to intertwine separate religions into a wedding reception.
Choosing your favourite dishes which are unique to your culture and religion allows you and your guests to experience and enjoy the combination of cultures. It may also be an opportunity for those closest to you to state what part of their faith they would like represented at the wedding for the pleasure of other people.
Take a look at our blog for inspiration on delicious  Spanish wedding dishes.
Consider a destination wedding ceremony

One aspect to consider for an interfaith wedding ceremony is a destination wedding. A destination wedding offers new ground for both the wedding couple and the guests. It removes the pressure of choosing a religious venue and instead transports the wedding into an event where all guests can create memories.
Are you considering an interfaith wedding? How would you like to celebrate your day? Why not share your thoughts on our social media channels?
If you are intrigued to discover how Make it Happen BCN can create your perfect interfaith wedding, our devoted wedding planner Natalia can talk you through all the exceptional services we have to offer our couples.
Talk to you soon, weddingmates!
Hugs and kisses.
---
If you are considering planning a destination wedding or elopement in Spain, Make It Happen BCN are here to help. A dedicated and experienced wedding and events planning service based in Barcelona. Talk to me! Follow us on Instagram for more inspiration every week.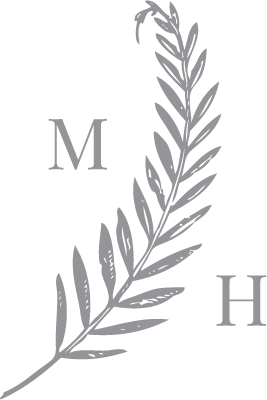 I am Natalia, your luxury wedding planner in Barcelona, a down-to-earth girl who has one distinctive quirk: I love weddings. We will work side-by-side. I will listen to you and offer you the help you need, whether the details of your dream wedding are already set in stone, or you need a comprehensive plan for the event.