WEDDINGS AND CULTURE: HINDUISM
The merging of two families is at the heart of a Hindu wedding celebration. For those planning a Hindu wedding that includes friends and family, no doubt you're looking forward to creating a stunning celebration that overflows with colour, excitement and beautiful festivities.
Why Catalonia is perfect for a Hindu wedding



Here at Make it Happen BCN, we may be biased, but we know that Catalonia, the beautiful Spanish region where we are based, provides the perfect destination to have your Hindu wedding or interfaith ceremony.
A vibrant and multi-cultural centre
Barcelona is the Catalonian centre, where visitors are in awe of its multi-cultural appeal and the fun, creative atmosphere.
It attracts visitors from across the globe each year. Its beauty makes it the ideal destination for a Hindu blessing that combines tradition with the lively and family-orientated atmosphere that Spain is renowned for.
Every Hindu wedding is unique
Each Hindu wedding varies respectively in rituals and traditions. Catalonia offers couples the ultimate setting to create a unique wedding while immersing you and your guests in its stunning scenery.
Large wedding venues



Catalonia is scattered in awe-inspiring wedding venues that are both beautiful and spacious. These gorgeous locations are ideal for large, private ceremonies which enhance a long and luxurious celebration over a series of days.
Whether you to choose to celebrate your Hindu wedding over two, three or seven days, the venues in Catalonia provide gorgeous accommodation for you and your guests that may join you over the extended period of celebration. There is an abundance of options available from castles to mansions and villas to traditional Spanish buildings such as Haciendas.
Explore our in-depth guide on the different types of Spanish wedding venues if you are curious to know more!
Combine a cultural trip with a celebration of love



Catalonia offers couples the opportunity to create a traditional wedding celebration while experiencing a cultural trip at the heart of your wedding. It provides unforgettable memories that you will cherish forever.
Alternatively, if you would prefer a private elopement, enthused with Hindu traditions and customs, the stunning scenery of Catalonia is the ideal place to set your intimate wedding.
Planning an interfaith Hindu wedding



If you dream of planning an interfaith ceremony with the inclusion of Hindu traditions and customs, you may want to adapt your wedding to beautifully balance the values and traditions of both you and your partner.
A classic example of some of the Hindu wedding as part of an interfaith wedding ceremony which is designed by Natalia are explained below.
Friday– The bride's henna party, referred to as Mehndi party in some Indian cultures. This could consist of a party of friends and family as the ceremony takes place and the organisation of music and delicious food.
Saturday– The day of the Hindu wedding ceremony. This will be designed to your tastes and desires, ensuring the balance of featured traditions.
Sunday– The day of the other religious ceremony included in the interfaith wedding. Different venues would be organised to embody each religious ceremony and the rituals required.
The above feature is only an example of how to create an interfaith wedding ceremony over a few days. There are many exciting and creative avenues to explore, and Natalia has an abundance of experience and creativity to produce the perfect solution for you.
For more inspiration on multi-cultural wedding ceremonies, take a look at our blog which provides unique ideas to achieve an inclusive interfaith wedding!
How can Make it Happen BCN support you and your Hindu wedding



Make it Happen BCN ensure that each ceremony and wedding is tailored to you and your wishes. Our head wedding planner Natalia is devoted to creating weddings which are an authentic representation of your love as a couple.
With a focus on planning destination and interfaith weddings, browse our website to feel inspired, and see some of Natalia's most beautiful creations. If you would like to discuss how Natalia can help you, why not get in touch with us today?
Talk to you soon, weddingmates!
Hugs and kisses.
---
If you are considering planning a destination wedding or elopement in Spain, Make It Happen BCN are here to help. A dedicated and experienced wedding and events planning service based in Barcelona. Talk to me! Follow us on Instagram for more inspiration every week.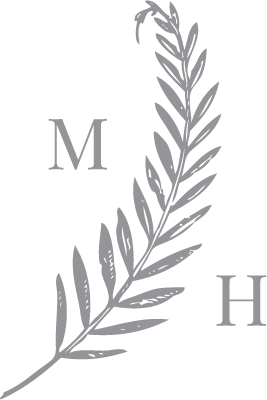 I am Natalia, your luxury wedding planner in Barcelona, a down-to-earth girl who has one distinctive quirk: I love weddings. We will work side-by-side. I will listen to you and offer you the help you need, whether the details of your dream wedding are already set in stone, or you need a comprehensive plan for the event.