Organisation. A wonderful word! Who hasn't wanted to snap their fingers and instantly have everything in order, with their lives exactly where they want it to be and everything running smoothly? At Make it happen BCN, we make this possible for a few days, from the moment you get engaged to the moment you take to the skies as you leave for your honeymoon.
The trick to working through the chaos is, firstly, a face-to-face meeting, where your ideas and wishes stop being abstract and begin to take shape, even if you haven't yet been able to set the date. We are going to guide you along the path of your choice which we will tailor to you. Choose a venue to suit your tastes, appropriate catering, the music or orchestra, the photographer, videos, rings, cars, the brides' make-up, decorations for the ceremony, etc. We offer you our contacts and experience to help you create a unique wedding, one in which each detail speaks to who you are as a couple.
The term "wedding" is in itself spellbinding; if we add "destination", we are instantly taken to an almost idyllic setting, one that makes us lean back and close our eyes. Destination weddings pull us away from our day-to-day routine and offer us an original alternative that allows us to transform a wedding ceremony into something sublime.
Destination weddings involve, if possible, even more intense organisation than other weddings. Order is key here, since factors such as travel, accommodation, language, etc. must be taken into account. Aspects of the culture of the chosen location must be addressed; its gastronomy, history and climate should be taken into consideration.
There are several reasons to choose a Destination Wedding. Some couples give their wedding's destination a twofold purpose: firstly, to celebrate the event and secondly, as a destination or pre-destination for their honeymoon. Other couples, in turn, choose their destination with family in mind: they want a longer stay with their family and friends, and they take advantage of their wedding to get some extra time with them in a dreamy location (this is the route often chosen by couples who live far away from their family circle, for example). Other couples consider the advantages of a private, intimate ceremony in an exceptional setting.
When organising these weddings, there will, of course, be a face-to-face or Skype meeting where we can listen to your ideas and wishes and establish the details of each part of the celebration.
This section is especially relevant in a destination wedding, since it is necessary to incorporate crucial factors such as the tradition and culture of the destination in a way that respectfully integrates them into the atmosphere of the whole wedding and simultaneously ensures that the couple's tastes have been taken into account. Our spots are magical, even if there is only one chair to sit on. Because that chair belonged to our grandmother, and when she was little, she would sit and lean out of the window to watch the boats go by. This means that, for us, that location is not just the "spot with the chair", but rather the spot that embodies our grandmother's childhood dreams.
Our spaces are unique because they express something to us. Expressing that thing to ten, twenty, or two hundred people is hard if you overlook your inner self, your nature. Decorating with flowers carrying the scents of summer, designing wedding stationary bearing your seal, deciding on the type of cake, decorating the venue for the ceremony, the desserts table, the welcome bar, the photocall, teasing the guests by leaving a survival kit on their dressers, selecting the materials, the style, and the colours to achieve that exceptional perspective for an exquisite wedding Decor.
Our goal is to achieve a balance between these components, making sure that the colours do not clash, that the scents identify the setting, the bride and groom, and that our senses are met with a unique experience in a delightful setting. Making the extraordinary simple.
If you prefer to celebrate your wedding outside of Spain, without aspects such as the tradition and culture of the chosen location necessarily having to play an important part, but you are seeking exclusivity in a remote environment, this is your option.
Holding your wedding in the country you have always dreamt of will make your ceremony an unparalleled event which you can cherish for the rest of your lives. Make it happen BCN will guide you on this captivating journey from the moment you choose your destination.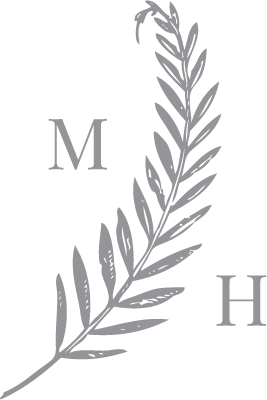 I am Natalia, your luxury wedding planner in Barcelona, a down-to-earth girl who has one distinctive quirk: I love weddings. We will work side-by-side. I will listen to you and offer you the help you need, whether the details of your dream wedding are already set in stone, or you need a comprehensive plan for the event.