The largest of the Balearic Islands
The largest of the Balearic islands, Mallorca offers ample amounts of natural beauty. Surrounded by the glimmering waters of the Mediterranean Sea, it is no wonder that many newlyweds feel drawn to this stunning location.
The island allures avid explorers across its beautiful landscape and resonates with those who love to adventure. Captivating mountains scatter the island, including the breath-taking Serra de Tramuntana which tempts those to explore its splendour.
Cosmopolitan atmosphere on a stunning island
Mallorca's capital, Palma, is ready to welcome its visitors with open arms and offers an energy and architectural beauty found in Barcelona. The island perfectly combines the serenity the ocean with a fresh and upbeat atmosphere, all the while providing a liberating sense of freedom with its radiant surroundings.
Similar to Barcelona, the island also speaks a balance of Catalan and Spanish, which enhances its individualistic appeal.
Sky above, sand below,
peace within
Destination weddings in Mallorca
For those who want to embellish their wedding with style and beauty, Mallorca provides some of the most delightful backdrops of glorious coastal settings. The beautiful island is scattered with many incredible venues.
From glamourous boutique hotels located on one of its many charming beaches to grand manors in the mountains, there are many sought after locations which provide a breath-taking setting for the most romantic moment of your life.
A gorgeous destination throughout the year, the Mediterranean climate on the island is reliable throughout the dry, summer months. October and December tend to be the wettest months on the island, but temperatures remain mild at around 11°C to 13°C. However, Serra de Tramuntana has been known to drop between 5°C to 9°C, especially in February and March.
The island boasts its own international airport, making it an easily accessed destination.
Destination wedding planners
Make it Happen BCN work to create a unique wedding true to you. We offer extensive support through our services, including organisation for the wedding day as well as complementary services such as transportation, accommodation, catering, venues and décor.
Our assistance is broad, and we are dedicated to transforming your wedding day vision into a precious and intimate memory to hold with you forever.
For further insight into how Make it Happen BCN can create your dream destination wedding in Mallorca, enquire with us!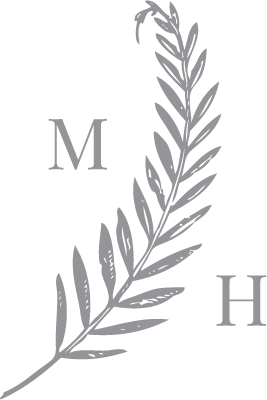 I am Natalia, your luxury wedding planner in Barcelona, a down-to-earth girl who has one distinctive quirk: I love weddings. We will work side-by-side. I will listen to you and offer you the help you need, whether the details of your dream wedding are already set in stone, or you need a comprehensive plan for the event.