There is something extraordinary about water. As humans, being close to sea is one of the best ways to feel relaxed, and it provides an exceptional setting to enhance the intimacy of a wedding ceremony.
Perhaps you have considered a stunning outdoor setting or one in a beautiful hotel in the heart of Barcelona. Still, for one reason or another, it hasn't felt quite right for the wedding day you anticipated. However, a boat location is a memorable setting that offers something beyond an ordinary wedding.
Something blue for
your wedding day
Whether you are in admiration of the ocean or you are hoping to create a truly unique experience, a yacht is the perfect wedding location for those who would like to create an extra special twist on their day.
The beauty of the ocean will empower your experience throughout the day. You won't only receive magnificent views of the water but also the beautiful glimmer of Barcelona's landscape as you look back towards land. No matter where you look, a scenic viewpoint will be ready to embrace and uplift you throughout the day.
A love deeper than the ocean
The versatility of a yacht wedding
There are many opportunities when choosing a yacht wedding. Its exclusivity and closeness to nature has the power to enrich the whole wedding experience in an array of different ways.
From sunrise to sundown, each aspect of the ceremony and reception is enhanced by a boat wedding. The potential is endless with gorgeous coastal surroundings providing a stunning backdrop to welcome you as you take your first steps down the aisle.
From the twinkle of a warm, golden sunset reflecting off the water during dinner, to the light and refreshing ocean breeze brushing your cheek as you begin your first dance; all the little touches are unforgettable.
A venue for the entire day
An attractive aspect of a yacht wedding is its idyllic setting for both the ceremony and reception.
After choosing a boat venue to reflect your tastes, other arrangements to complete the day can be carefully selected and organised, including catering, decorations, the photographer, music, transportation and bridal makeup.
A memorable and exclusive event
You may be curiously thinking, 'isn't a wedding one of the biggest events we experience in our lifetime? How can a wedding become even more of an event?'
A yacht wedding perfectly combines a wedding day and an exclusive event which you and your guests will rarely experience, making it feel that even more special.
A boat wedding encompasses the most appealing aspects of being beside the ocean and will make your day stand out from other weddings.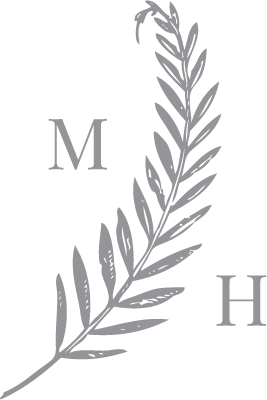 I am Natalia, your luxury wedding planner in Barcelona, a down-to-earth girl who has one distinctive quirk: I love weddings. We will work side-by-side. I will listen to you and offer you the help you need, whether the details of your dream wedding are already set in stone, or you need a comprehensive plan for the event.