SPANISH TRADITIONS FOR YOUR WEDDING

The team at Make It Happen BCN are always happy to advise couples on how they can integrate local traditions and customs from their countries into their wedding day. Whether you're considering a destination wedding in Spain because you have family ties in the country, or simply because there are so many stunning wedding venues there, you might want to consider adding some traditional Spanish wedding customs to your event. Spain has a culture rich in tradition, and their weddings are a testament to this. From a little gift from the groom to the bride, to the lack of bridesmaids and groomsmen, here are some interesting traditions you could adopt on your Spanish wedding day. 
1. A gift of coins called arras
At Spanish weddings, it is traditional for the groom to gift 13 coins to the bride, coins that they will share as a symbol of their willingness to share their current possessions, and the ones they will own together in the future. The coins are traditionally kept in an ornate box. The coins can be anything from regular currency to special arras purchased that match the box in which they will be kept, like the one in the picture above that can be purchased here.
2. A veil with a special history
Spanish brides often wear a veil that has been embroidered by their mother, or that their mother has gifted to them. This special veil is called a mantilla, and is placed in the hair using a peineta which is a large comb. Traditionally, the mantilla and wedding dress would have been made from black lace, but Spanish brides have widely adopted the white and cream wedding dress style from other countries around the world now. At Spanish weddings, the mantilla is usually worn over the bride's face when she walks down the aisle to ward off any negative energies before she has her future spouse by her at the altar. For brides getting married in Spain, this tradition could be adapted by asking the mother of the bride to gift their veil to their daughter, or for her to gift a veil of the bride's choosing on the wedding day.
3. A small bridal party
In Spain, it is not customary for the groom to have groomsmen, or the bride to have bridesmaids. Instead it is the 'wedding godparents', often father of the bride, and the mother of the groom, who take on some of the tasks that British and American couples would usually leave to their bridal party. The wedding godparents can in fact be any two close friends or relatives. The wedding godfather is usually placed in charge of giving the bride her bouquet, along with a poem on the wedding day. This also means that the top table is made up only of the couple and their parents too.
4. No speeches
This tradition might be a popular one for your destination wedding in Spain: there are traditionally no speeches during the meal. Wedding speeches can be a real source of stress for the bridal party on the wedding day, so if you'd like a valid excuse to remove them from your to-do list you can just say you're following Spanish tradition! Instead of an evening punctuated with speeches, Spanish wedding receptions tend to include a lavish meal, followed by a party that goes on long into the night.
Talk to you soon, weddingmates!
Hugs and kisses.
---
If you are considering planning a wedding in Spain, Make It Happen BCN are here to help. A dedicated and experienced wedding and events planning service based in Barcelona. Talk to me! Follow us on Instagram for more inspiration every week.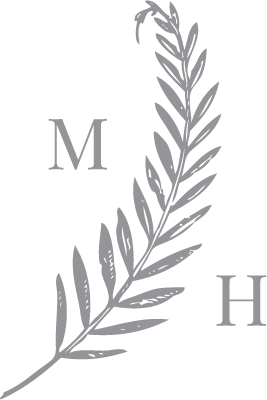 I am Natalia, your luxury wedding planner in Barcelona, a down-to-earth girl who has one distinctive quirk: I love weddings. We will work side-by-side. I will listen to you and offer you the help you need, whether the details of your dream wedding are already set in stone, or you need a comprehensive plan for the event.