WEDDINGS AND ELOPEMENTS IN GIRONA

It can be so difficult to pick a destination for your wedding or elopement, but getting married in Spain is a wonderful choice, and Girona in particular is a stunning option for a destination wedding in Spain.  Whether you choose to get married in the city itself, or in one of the small villages in the surrounding area, you'll be sure to find a stunning venue and excellent suppliers for your event.

1. Girona is really historic
The city of Girona was founded as early as 79BC and has stunning architecture because of this. Girona itself is made up of gorgeous colourful buildings, reds, terracottas, and oranges, all  blend together to make the perfect Mediterranean backdrop for your wedding. Beyond the city itself, there are lots of smaller towns and villages where old country mansions and farmhouses have been transformed into private luxury wedding venues.
 2. Venues for all sorts of styles
Whether you're looking for pure opulence with lots of ornate floral arrangements and chandeliers, or a more relaxed luxury bohemian feel, there are venues in Girona that will be perfect for you. Some of the venues we work with even have rolling hills of vineyards that you can use as a backdrop for your perfect day. We believe in finding a wedding venue that is really 'you' and customising it so that you achieve the exact style you envisage for your special day.
3. Industry experts to hand
Because of Girona's location, you will be able to access some of Spain and Europe's top wedding professionals. We work with local and international providers to ensure you receive the absolute highest level of service for your wedding. Girona is easy to get to, which means not only you and your guests will find it easy to get to, but also that we can fly in international suppliers where needed.
4. Make a holiday of it
In case you are inviting guests or if it's just the two of you heading to Spain for an intimate elopement, there are many things to see and do in and around Girona for the days leading up to, and after, the wedding day itself. The city's history means just wandering around is a delightful pastime in essence, but we can also plan cooking classes, barbecues, and other entertainment or tours as you prefer.  
5. High chance of sunshine 
Let's face it, no one pictures rain on their wedding day. Girona's temperate climate means that it never get very cold, and it's usually sunny during the summer months. Whilst we always plan for rain just in case, most couples are able to have both their ceremony and reception outside if they would like. 

If you think a wedding in Girona could be right for you, get in touch with us today. We help couples throughout their planning process, whether you have already chosen your wedding venue in Spain, or not. We can help you find the finest luxury suppliers and will help make sure your wedding stands out above the rest, and that you don't get stressed during the whole process. 
Talk to you soon, weddingmates!
Hugs and kisses. 

---
If you are considering planning a destination wedding or elopement in Spain, Make It Happen BCN are here to help. A dedicated and experienced wedding and events planning service based in Barcelona. Talk to me! Follow us on Instagram for more inspiration every week.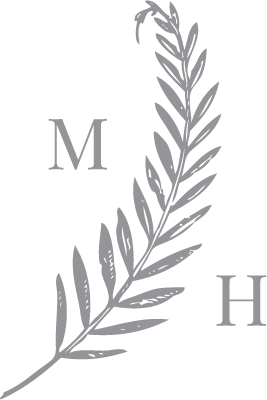 I am Natalia, your luxury wedding planner in Barcelona, a down-to-earth girl who has one distinctive quirk: I love weddings. We will work side-by-side. I will listen to you and offer you the help you need, whether the details of your dream wedding are already set in stone, or you need a comprehensive plan for the event.