2020 LUXURY WEDDING TRENDS

Congratulations on your engagement! Now that you're planning your wedding for next summer, chances are you're looking for ways to make your wedding different to all the others you have been to this year. Whilst there will be some traditions you want to keep, we think you'll definitely want a slice of these 2020 luxury wedding trends too.    
1. Wedding Rings
One of the most symbolic parts of any wedding is the exchange of wedding rings. Next year it looks like simple bands with unicolour stones are still going to be very popular. We have seen a rise in statement bands, which are wider, and bolder than others that have been popular in recent years. Vogue Australia has recently published an article about next year's wedding ring trends, you can read it here.
2. 2020 Wedding Dresses
Next summer's wedding dress trends are on the whimsical side on the whole, with a dash of bohemian wedding style thrown into the mix. The photos above are from Berta's recent show and give a clear idea of the main trends we are seeing. Foliage and sheer lace are taking over from the more traditional laces that we have seen in late years. Strapless corset style bustiers are proving very popular too, as are subtle hints of sparkle. Do you fancy these proposals of the upcoming luxury wedding trends?       
3. Sustainable Wedding Trends
Sustainability is on everyone's mind at the moment, and the wedding industry is not immune from this. For 2020 destination weddings we are seeing couples looking at re-usable decorations such as neon signage and statement furniture as opposed to single-use items such as balloons that have been popular in the past. Many couples are also paying to offset their guests' travel to destination weddings, or asking guests to pay for the offset as their wedding gift.
4. Luxury Wedding Trends – Flowers
Whilst going green is on the agenda, many couples are looking for more local flowers to reduce the carbon footprint of their wedding. We are still seeing lots of big installation style flowers that have been made popular by opulent celebrity weddings over the years, from Kanye and Kim, to Prince Harry and Meghan Markle more recently. These installations make a beautiful statement and really lift your wedding photos. They're also a great way to make a venue your own.   
5. 2020 Wedding Ceremony Ideas
People are moving away from inviting the world and his wife to their wedding – or at least are trying to where possible! Destination weddings are a great way to help ensure you are surrounded by your nearest and dearest without the seemingly never-ending list of people you 'should' invite too. Those who matter will make the journey to be with you on your day, and it can be a wonderful way to spend quality time together all in one place. This is especially true if your friends and family are dispersed around the world, southern Europe, and Spain in particular, is the perfect location for everyone to fly into.
If you would like help executing any of these trends, please do get in touch with us, it would be a pleasure to help you bring your luxury wedding dreams to life.
Talk to you soon, weddingmates!
Hugs and kisses.
---
If you are considering planning a destination wedding or elopement in Spain, Make It Happen BCN are here to help. A dedicated and experienced wedding and events planning service based in Barcelona. Talk to me! Follow us on Instagram for more inspiration every week.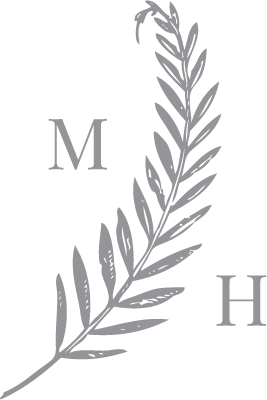 I am Natalia, your luxury wedding planner in Barcelona, a down-to-earth girl who has one distinctive quirk: I love weddings. We will work side-by-side. I will listen to you and offer you the help you need, whether the details of your dream wedding are already set in stone, or you need a comprehensive plan for the event.