HOW TO MAKE YOUR WEDDING MORE 'YOU'
It can be easy to become overwhelmed with the vast range of choices to be made when you're planning your wedding. Whilst having a wedding planner definitely alleviates the pressure, we've broken down some of the decisions you will be making here. Our guide should help you to decide which option is right for you, to aid you make sure your day gives off a vibe that makes your guests think 'this definitely is their wedding, it's so them'.
In other words, here you are our pieces of advice to make your wedding more you.
1. Your location
Weddings in Spain offer so many options in terms of settings for your wedding day. You can pick a venue that has access to the beach, or more of an historic farmhouse setting. Both options will allow for a gorgeous wedding, but the feel of the day will be quite different. For couples who are looking for a more relaxed feel, a beach wedding could be the best option, whilst country weddings can be made less formal to suit couples' tastes, beach weddings in Spain are some of the most relaxed weddings available. For those looking for a more traditional wedding in Spain, there are lots of stunning farmhouses and other historic venues that really lend themselves well to elegant and more traditional wedding set ups. Again, this being said, there is nothing stopping you from having an opulent wedding on the beach – whatever you can imagine, we will work to turn into reality.
2. Choose your music
One of the most pivotal parts of any wedding is the music the couple choose. We work with leading musicians in Spain and Southern Europe, from DJs to string quartets. There are many alternatives you can choose to make your wedding more you. Our advice to couples when it comes to deciding between hiring live musicians or a DJ is to consider what kind of an atmosphere they would like for their wedding day. Live music often creates a more intimate feeling, whilst a DJ creates more of a party atmosphere. Many luxury weddings in Spain have multiple different musicians, this helps create 'zones' during the wedding day. Having a string quartet or harpist is very romantic, and ideal for the ceremony, live music during the cocktail reception allows people to mingle and chat. Then, going into the evening when you want to get guests dancing, a DJ is a great option. But if you are limited to one or two suppliers, definitely take into consideration the feel you want for your day.
3. Picking your photographer
One of the biggest and most important choices couples make is who their photographer is going to be. In order to get the most out of your day, we advise that you have a clear image of what you want your wedding day to look like before you pick a photographer. Each photographer has a different style, that will lend itself better to weddings that are also in that style. Whether you are looking for a Fine Art wedding photographer, or a more edgy wedding photographer in Spain, we can help you find the right person to immortalise your special day.
4. Catering choices
The type of food you decide on for your wedding day will also affect the feel of the day. For those looking for an elevated, luxury wedding, a five or seven course meal would be the most suitable option. We work with the best caterer in Spain to make our couples' wedding breakfast the best meal they have ever had. On the other end of the scale, if you are looking for a more laidback vibe, we can arrange for informal buffet style catering, food trucks, or barbecues.  
5. Who you will invite
Possibly the most defining choice in your wedding planning process: who you are going to invite. Now, as it is a destination wedding, you will likely automatically find that those who are not all that close to you will end up deciding not to come anyway – it is one of the leading reasons our couples choose to get married in Spain! With this in mind, choose your guest list carefully, they will be there to share your memories with you, and you want the group of people to be one that gels well, and who will allow for a relaxed and enjoyable wedding day. We are always happy to help couples with decisions such as these, as well as with seating plans to make sure everyone is comfortable on the day too. 
Talk to you soon, weddingmates!
Hugs and kisses.
---
If you are considering planning a destination wedding or elopement in Spain, Make It Happen BCN are here to help. A dedicated and experienced wedding and events planning service based in Barcelona. Talk to me! Follow us on Instagram for more inspiration every week.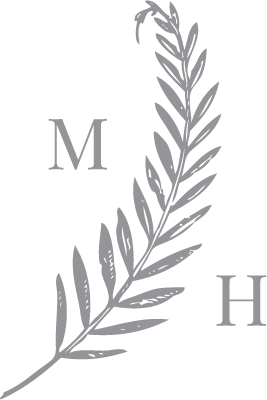 I am Natalia, your luxury wedding planner in Barcelona, a down-to-earth girl who has one distinctive quirk: I love weddings. We will work side-by-side. I will listen to you and offer you the help you need, whether the details of your dream wedding are already set in stone, or you need a comprehensive plan for the event.