CUSTOM COCKTAILS FOR YOUR WEDDING DAY
Have you considered including custom wedding cocktails for your destination marriage celebration? We say…Yes please!
The Fizz Bartenders team might say surprising your guests with wedding cocktails is "easy", but it is fundamental to give it the importance it deserves. This guest post explores the importance of putting careful thought into your drinks as much as other elements of your destination wedding day.
It is common that happy couples make the effort to choose a delightful selection of snacks or buffets for the appetizer, they also attend to choosing the banquet dishes or they even ensure they have the best wedding cake. But when the drinking time comes, the vast majority settles with the proposal that has offered them the same banquet catering or with the standard open bar service that the venue where they will be celebrating the wedding is offering.
All details matter when it comes to the planning of your destination wedding
I will not deny that over the years, open bar services have improved, especially  speaking in terms of staging. There are "set ups" you may think are "very nice". But you must ask yourselves if you want to settle with a cute vintage-style set up with posters with a beautiful calligraphy or if you want this moment of the celebration to also be a surprising instant for your guests.
We definitely stand up for a curated selection of drinks prepared by true professionals, using different techniques and producing cared presentations that will be a sole experience for your guests instead of chosing only a simple open bar.
Without a doubt, if what you wish is that the moment of the bar is also a unique and special element after the rest of the banquet, the option of hiring a specialized wedding cocktails service is the best option. They will help you take care of all the details of your bar, so that the end of the party is also an exclusive and distinguished occasion.
For outdoor weddings
For an outdoor bar, you definitely need to have fruity and refreshing drinks. A good option can be something casual, served in jars of personalized glassware.
Ingredients that taste like summer, with seasonal fruits and herbs such as strawberries or basil, combined with citrus and gin or vodka with lots of ice. We should find ingredients that give us a rich palette of colors so that the proposal looks appetizing.
Rustic Style
If the design of your wedding is rustic, then you should think about cocktails that also have this vogue. An interesting proposal would be, for example, a classic "Moscow Mule", based on lime, vodka and ginger, served in a vintage-style cup.
Classic Style
If you are looking for ideas for a classic, old timey service, where bartenders wear tuxedo and bow tie and they are offering the "traditional drinks" with "old school" cocktails, then you should go for a "Whiskey Sour" or Martini type such as a Gin Fizz. These two would be a good alternative since, although they are cocktails with a long tradition, their flavours are timeless. The Classics never dies.
Mixologist Corner
A bar with the most innovative creations, using cutting-edge techniques, where bartenders play and make guests engage through combinations in which smoking guns or liquid nitrogen are mixed with cocktail shakers and other classic utensils. As a proof of this, we suggest something like a "Tobacco Daiquiri, based on lemon, tobacco, vanilla and rum", smoked in front of the guests. This can be a unique proposal to surprise everyone.
Lighter Options
Without any doubt, it is a growing trend to reduce alcohol consumption for health reasons or simply for prevention at the wheel and when we go to a wedding the question arises: "What to drink when we are not drinking (alcohol)?" In that case, the proposals are always the same: water, soda or, if we are lucky, a version of the Mojito without alcohol. Being able to offer a corner with non-alcoholic cocktails or Low Alcohol is a very innovative and interesting idea. We can work with products such as alcohol-free wines or alcohol-free distillates that can allow us to prepare cocktails such as a No-Groni, based on alcohol-free distillate (Gin type 0.0%), non-alcoholic Campari syrup and a tasty spices.
Let us know how would you like to fit it in your wedding!
A special thanks to the team at Fizz Bartenders for sharing their invaluable knowledge. You can follow them on Instagram here, or visit their website here.
Talk to you soon, weddingmates!
Hugs and kisses.
Photo Credits: Fizz Bartenders
---
If you are considering planning a destination wedding or elopement in Spain, Make It Happen BCN are here to help. A dedicated and experienced wedding and events planning service based in Barcelona. Talk to me! Follow us on Instagram for more inspiration every week.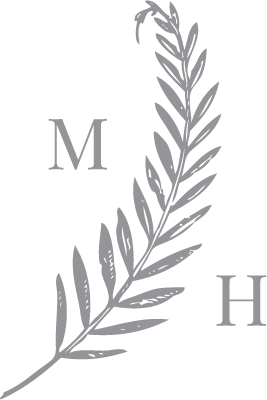 I am Natalia, your luxury wedding planner in Barcelona, a down-to-earth girl who has one distinctive quirk: I love weddings. We will work side-by-side. I will listen to you and offer you the help you need, whether the details of your dream wedding are already set in stone, or you need a comprehensive plan for the event.