8 DELICIOUS SPANISH WEDDING DISHES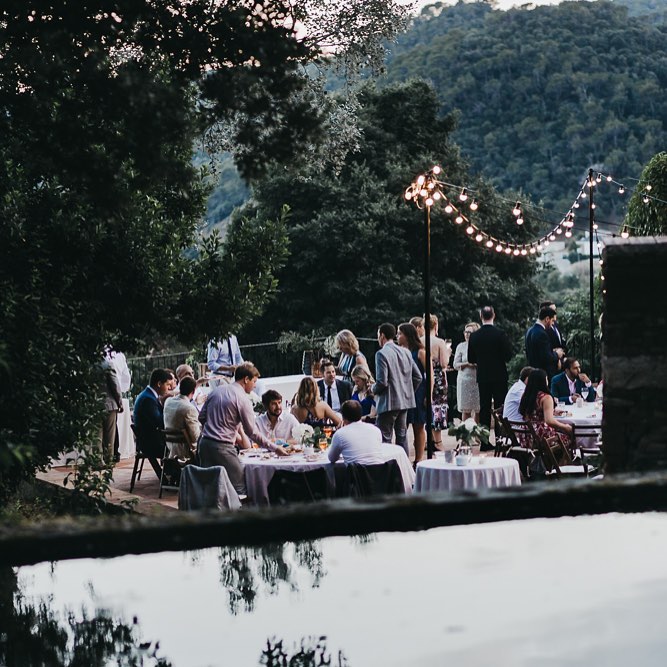 If Spain is your dream wedding destination, you and your guests are in for a treat.
Spanish
cuisine
is renowned for being
flavoursome
and affluent in taste and texture, each region with signature dishes which are unique to the area.
The country provides versatile cuisine with dishes such as paella and tapas
easily adapted to vegetarian and vegan requirements
.
As luxury wedding planners in Spain, we want to celebrate the fantastic food the country has to offer. We have selected dishes which can be enjoyed throughout the country for you to get familiar with and enjoy.
Gazpacho

A classic Spanish starter, Gazpacho is the perfect place to begin. Rich in flavour, the cold soup is a refreshing blend of tomatoes, cucumber, pepper, onion, garlic and olive oil. It is the ideal dish for when the sun is shining, temperatures are hot and something cool is needed.
Paella
Paella is a typical Spanish dish cooked in a large pan, and it is often served at large functions. Depending on the size of the pan, it can serve up to 200 people !
Paella is not a traditional dish served at weddings; However, it is the perfect choice for those who are aiming for a relaxing and informal atmosphere at a private beachfront wedding or a post-wedding farewell brunch, for example.
It is well-known for having rice, pepper, peas, onion and saffron, the ingredient which gives the dish its vibrant yellow color.
The dish is also often known for having seafood as a key ingredient but the original recipe was produced with chicken, rabbit, snails and beans.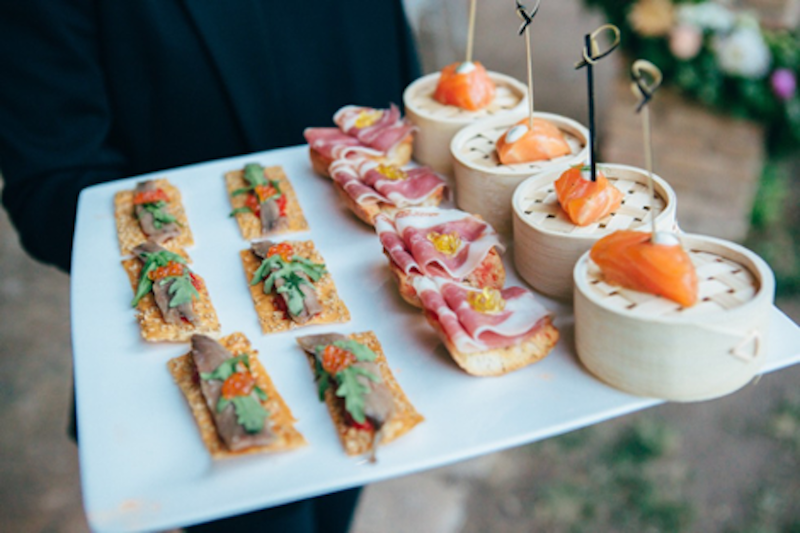 The many mouth-watering dishes belonging to tapas



A whole blog post could be dedicated solely to Spanish tapas as each dish flourishes in delectable flavors and textures.
Some of Spain's most sophisticated wedding tapas style dishes include :
• Bread, olive oil and Pa amb tomàquet, a signature dish in Catalonia. Pa amb tomàquet is sliced, 'crunchy glass bread' (thin bread similar to ciabatta) with a blended tomato topping rubbed into the dough.
• Crispy and cheesy croquettes.
• Coca bread (a super thin and crunchy bread) with anchovies from l'Escala and caviar.
• Iberico ham with olive oil.
• Marinated salmon with a sour cream.
• Black rice- a black rice made with squid ink and served with aioli.
• Fideua
• Fried squid with a kimchi allioli.
• Mini gourmet burgers (featuring Iberian secret, Galician beef as well other meats).
• Fried fish with citric mayonnaise (a modernized take on a typical traditional version from Andalusia).
Tapas is an incredibly moreish Spanish delicacy that will keep guests returning to pile up their plates.
Similar to paella, tapas provides a relaxed and warm atmosphere at weddings when served in a buffet style or, more formally, presented at tables and shared. It is also often served as appetisers upon guest's arrival . It can be adapted and modernised to the preference of the hosts and charmingly presented for a wedding.
Pisto
One for the summer, pisto is an exuberant and nutritious dish which is often served with salad, bread and local red wine. The Mediterranean flavors explode with a combination of tomatoes, zucchini, onions, peppers, garlic and a dash of olive oil when roasted. This option is ideal for those who require meat-free food .
Pisto is most popular in the La Mancha region and bears similarity to French ratatouille, as it is often referred to as the Spanish version. It can either be a main meal, starter or side dish and will often feature on Spanish menus.
Galician octopus

Seafood is huge in Spain and if you are located by the sea, expect it to be everywhere. Often baked and presented to share, Spain's four corners are known for a range of seafood dishes, from creamy monkfish and scallops to roasted snapper. It also heavily features in tapas, such as calamari.
A highly anticipated and sophisticated dish is pulpo a la gallega , an octopus based dish which blossoms with incredible flavors. Octopus is lavishly seasoned with rock salt, olive oil and paprika to enhance the flavors of the seafood.
The meal is often complete with a bed of sliced ​​potatoes, and it is a popular dish in northern Spain, particularly Galicia . A more modern take on this dish is to serve it with mashed potato or potato parmentier .
Spit-roasted meat

The same as seafood, meat-based dishes are also an incredibly popular feature in Spanish menus.
The meat dish is usually considered the main meal at a wedding and is large in size. Often, the meat is spit-roasted and provides a substantial feast for vast groups of people. In smaller ceremonies, sirloin (steak) is the favored meat choice.
Meat is usually presented medium rare as this is the authentic Spanish preference!
Wedding Cake
Spanish wedding cake is so luxurious in taste, often elaborately designed with multiple tiers, flavors varying dependent on personal fondness.
It is a Spanish custom that a slice of the cake is served to the bride and the groom before the guests.
Resopón

A popular food tradition in Spain is Resopón . Snuff is offered to guests after an hour of dancing. It can be modified, varying in unique ingredients and garnishes, depending on the preference of the wedding hosts. It may consist of a buffet of savory foods such as mini sandwiches, finger food, salty pastries as well as sweet treats . Croissants and chocolate pastries often feature.
It may also take form in the specialty food stations such as hot dogs, burgers and pizza. A sought after puff is Churros con Chocolate . Churros con Chocolate is a fried dough and for those who like that little something special, they can be filled with custard or chocolate cream. It is often complete with a sprinkle of sugar and / or cinnamon and accompanied by a cup of thick hot chocolate.
Make it Happen BCN
are devoted to creating your dream wedding. Not only can we organise all aspects of your wedding or elopement, but we also offer additional complementary services, including a catering tasting tour. It provides the opportunity for couples to taste a variety of catering options before their final selection for the wedding day. For more information on how we can tailor your wedding to you,
get in touch with Natalia who will be delighted to talk to you
.
Talk to you soon, weddingmates!
Hugs and kisses.
---
If you are considering planning a destination wedding or elopement in Spain, Make It Happen BCN are here to help. A dedicated and experienced wedding and events planning service based in Barcelona. Talk to me! Follow us on Instagram for more inspiration every week.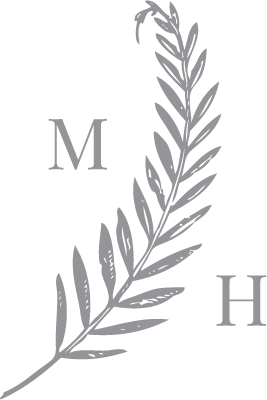 I am Natalia, your luxury wedding planner in Barcelona, a down-to-earth girl who has one distinctive quirk: I love weddings. We will work side-by-side. I will listen to you and offer you the help you need, whether the details of your dream wedding are already set in stone, or you need a comprehensive plan for the event.