DISCOVER ROMANTIC BARCELONA FOR YOUR WEDDING OR ELOPEMENT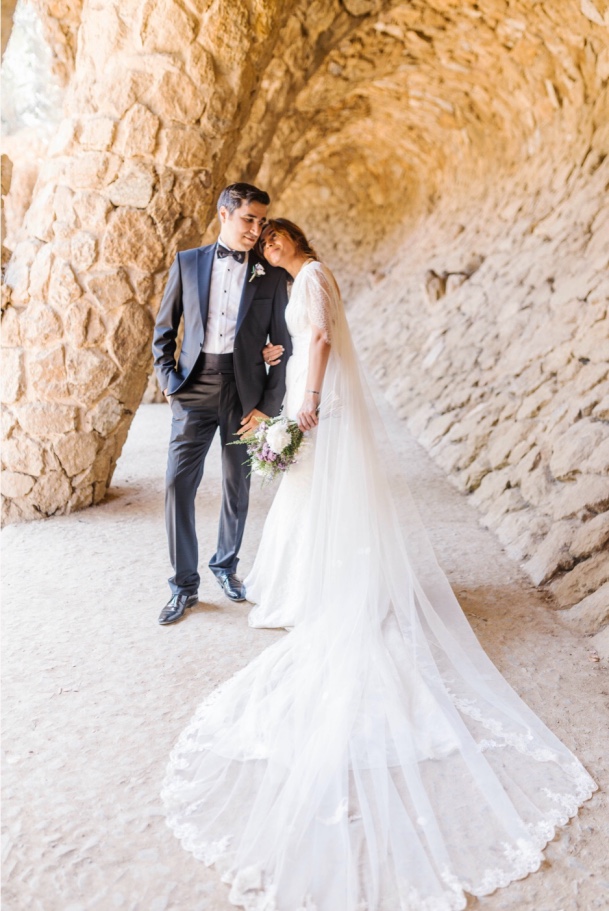 I'm Natalia, I'm a destination wedding and elopement planner and I work from my home here in sunny Barcelona!
I've seen lots of new wedding planning courses going to market, but most of them contain generic information. I'd like this to be a place where you can get genuine, in-depth answers to questions you have either when you're considering eloping or getting married abroad – or even once you've started the process.
Since this is the first vlog, we don't have any Q&A question this time, but if you have a question for next month's vlog leave a comment below!
I'm going to be showing you some of the incredible locations for an elopement or destination right here in Barcelona. Some of them are better suited for small groups, others for large celebrations. 
Gothic Quarter
These historic buildings are super ornate, and make for a great backdrop for wedding photos. Lots of my elopement couples choose to have a city shoot in their wedding day outfits to make the most of all the gorgeous sites Barcelona has to offer. This historic area is thought to have been built over 2,000 years ago. It's a bustling and vibrant part of the city today, but your photographer will take you to some quiet spots for photos. We often organise shoots earlier in the morning to avoid crowds too. I will see you at our next stop shortly!
Parc de la Ciutadella
One of the most verdant places in Barcelona itself. When it was built in the 19th Century, it was one of the only public green spaces in the city. Today, it is popular with visitors, and is another wonderful location for wedding photos. If you are planning an elopement, we can also organise intimate ceremonies in the garden too, it's a beautiful backdrop for such a special moment. This is the Umbracle, one of the more unique structures in the park, and a beautiful backdrop for some dramatic couples photos. Your photographer will be able to play with textures, light, and shade, to create some breathtaking wedding photos. We're off to another gorgeous park next, see you there!
Park Guell
One of the most instantly recognisable sites in Barcelona. You'll definitely have seen it on your Instagram feed! It's popular with lovers on romantic walks, as well as with tourists after that iconic shot of the Barcelona skyline! If you're looking for traditionally 'Barcelona' photos, ask your elopement photographer to bring you here. They will likely suggest a break of dawn shoot to beat the crowds, but you'll get amazing photos that will make the early morning worthwhile. Our next stop is the last photo location for the vlog, catch up shortly!
Parc del Laberint
The maze is the most gorgeous location for wedding photos for couples who get married in Barcelona. As well as intimate elopements, those who have a bigger wedding in the city or the surrounding country often ask us to arrange a shoot here too. This is one of the most wonderful things about having a destination wedding, you can make the most of the location and get some of the best possible wedding photos.
For those who choose to have a seperate 'photo day' I arrange hair and makeup early in the morning, and a photographer who will arrange an itinerary for the day. You then go around the city in your wedding outfit with your photographer and a driver to get those shots before you head home. I often assist with the shoots, and let me tell you our photographers produce some of the most stunning wedding photos I've ever seen! My next stop on this whistle stop tour of Barcelona is the first of the wedding venues we're going to look at. I'll see you there!
La Farinera
The first of this month's venue visits is the stunning La Farinera, a wedding venue that is best suited to bigger weddings, usually for over 80 guests. They have the most beautiful outdoor spaces, let's go and have a look! There is even the most adorable jetty out over the lake which is ideal for photos!
Although the weather here in Barcelona is usually ideal for weddings, I always advise that couples have an indoor option just in case it rains – or even if it is too hot to be outside. La Farinera has multiple function rooms including this one that are perfect for your ceremony or celebrations.
El Far
This venue has some great options for outdoor dining, and its location right by the sea is unbeatable. If the weather on your wedding day is clear, chances are your wedding dinner will be blessed with a breathtaking sunset over the ocean – what more could you ask for!
Of course, the venue has some excellent interior space too. This room is where couples often choose to have their ceremony, again, it's better suited to smaller weddings or even elopements, but there is always a beautiful atmosphere in here on wedding days. It also means that if it were to rain you will still be able to have a beautiful ceremony and reception.
I really hope you enjoyed discovering Barcelona's wedding scene with me. Don't forget please send any questions you have that you would like me to answer in the next vlog via my socials @MakeItHappenBCN.
If you are watching this when it goes out in December 2019, we have a very special offer coming for couples getting married in 2020. Make sure you follow us on Instagram and keep an eye on the website to be the first to benefit from the offer!
Talk to you soon, weddingmates!
Hugs and kisses.
---
If you are considering planning a destination wedding or elopement in Spain, Make It Happen BCN are here to help. A dedicated and experienced wedding and events planning service based in Barcelona. Talk to me! Follow us on Instagram for more inspiration every week.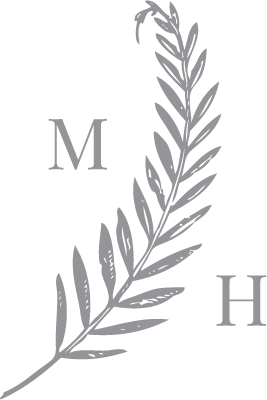 I am Natalia, your luxury wedding planner in Barcelona, a down-to-earth girl who has one distinctive quirk: I love weddings. We will work side-by-side. I will listen to you and offer you the help you need, whether the details of your dream wedding are already set in stone, or you need a comprehensive plan for the event.