THE HIGHLIGHTS OF VALMONT BARCELONA BRIDAL FASHION WEEK
Valmont Barcelona Bridal Fashion Week (VBBFW) is one of the most anticipated wedding events in the bridal industry.
This year's event has demanded quick, creative solutions and incredible attention to detail to ensure that the week can go ahead while ensuring the safety of all participants, and VBBFW has delivered!
Natalia at Make It Happen BCN is a lover of all things weddings, and we have eagerly awaited Valmont Barcelona Bridal Fashion Week! Eager to share its many achievements and highlights, discover more about the supreme event in our blog!
What is Valmont Barcelona Bridal Fashion Week?
Valmont Barcelona Bridal Fashion Week is an incredible showcase of the latest bridal trends from mid to high-end producers of clothing, accessories, hair and beauty. It also presents the freshest ideas on hosting wedding receptions, parties and communions.
VBBFW provides a vast network of industry professionals all in one place. It opens out opportunities by connecting designers, brands, buyers, wedding planners and operators who are dedicated to the wedding industry. It's the ultimate event for brides to be or those who love bridal fashion.
Not exclusive to brides, it also promotes current bridal fashion for grooms, bridesmaids, prom and party dresses.
Where is Valmont Barcelona Bridal Fashion Week?
Unsurprisingly, VBBFW is held in Barcelona. Previously, the event has been presented at Fira de Barcelona, ​​Avinguda de la Reina Maria Cristina, s / n, 08004 Barcelona.
However, this year has seen some vital changes in how attendees participated in the event, transitioning from a physical to a digital event to reach a worldwide audience during times of social distancing, in a new virtual format.
The impact of COVID-19

Due to the social restrictions imposed by the COVID-19 pandemic, VBBFW worked hard to ensure that the event could still be experienced, even if all attendees could not physically participate.
The show was initially scheduled for April 2020, but has since been twice postponed to, firstly, June and then later to the 18th to 22nd September 2020.
In the hope that COVID-19 calms next year, a trade show is also planned from 23rd to 25th April 2021.
Going digital

The event has been divided into two parts, the physical unveiling of fashion designer's collections at the venue and the virtual event which allowed an audience to participate from their homes across the world.
The digital event was accessible through the creation of the VBBFW Digital Experience App. Once accredited, users could log into a whole host of live fashions shows, events and more.
An exciting aspect of the event was the opportunity to comment on the live shows where you could witness the thoughts and admiration of other users across the globe.
The experience was propelled by the #YesIDo campaign, which you can follow on social media platforms.
Top Features

2020 was a particularly special year for VBBFW, celebrating its 30th edition and the show had much to marvel!
Fashion shows
The fashion shows were held over a five-day schedule and span the whole course of the event. A total of 24 firms displayed their top designs.
One of the highly awaited brands was the Catalan brand Pronovias, the leading global luxury brand in bridal design, founded in 1922. The established St. Patrick is also a brand under the Pronovias group.
Spain's market leaders presented their designs, with the show featuring collections from Yolancris, Jesús Peiró, Isabel Sanchis, Higar Novias and Sophie et Voilà. Other Spanish brands included 'new talent' Lorena Panea and Olga Macià.
International wedding designers also attended the shows, including the Korean brand Vestal and Jimmy Choo's Malaysian firm, The Atelier. The Italian firm Valentini was also amongst the line-up, as well as designers from France, America, Belgium, Israel; there is almost too much talent to list!
The 'maison' doors of Italian firm Antonio Riva were exclusively opened as it released its new Étoile 2021 collection.
Trade show
Amongst the fashion shows, trade shows were also hosted via a digital showroom. Exclusive only to professionals, around 100 brands featured here with 64% of those featured being international companies.
Elle International Bridal Awards 2020
VBBFW has worked in partnership with The Elle International Network to promote talent in the bridal industry. The 2020 awards were the fourth edition and consisted of a total of 12 award categories with 124 nominees in the league for the titles.
Like other aspects of the event, the awards were hosted virtually.
Fashion awards included but were not exclusive to:
• Best Bridal Gown
• Best Bridal Gown Collection
• Sustainable Bridal Gown Collection
• Best Groom Collection
• Best Wedding Jewellery Collection.
Other awards include Best Honeymoon Resort, Best Wedding Planner and Lifetime Achievement Award.
Save the Children Project
A humble part of the VBBFW is its dedication to creating a more sustainable world. The trade show works with Save the Children's project to end child marriage.
Donations were made through the trade show's App in the hope to raise €50,000 for the campaign.
What's next?

The VBBFW International Trade Fair is next, scheduled for the 23rd to 25th April – we are sure to keep you updated closer to the time!
Here at Make it Happen BCN, we are dedicated to creating the ultimate destination wedding in Barcelona and throughout Spain, as well as specializing in private elopements and interfaith ceremonies.
If you are intrigued by Spain's diverse world of bridal fashion and would like to experience it for yourself, please get in touch with Natalia about our specialized and expertly-advised bridal wear services in Barcelona!
Talk to you soon, weddingmates!
Hugs and kisses.
---
If you are considering planning a destination wedding or elopement in Spain, Make It Happen BCN are here to help. A dedicated and experienced wedding and events planning service based in Barcelona. Talk to me! Follow us on Instagram for more inspiration every week.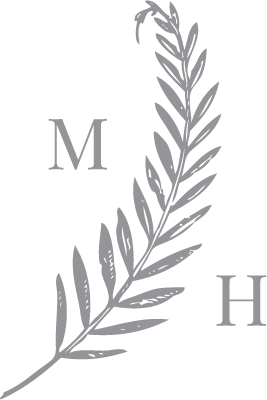 I am Natalia, your luxury wedding planner in Barcelona, a down-to-earth girl who has one distinctive quirk: I love weddings. We will work side-by-side. I will listen to you and offer you the help you need, whether the details of your dream wedding are already set in stone, or you need a comprehensive plan for the event.