THE ULTIMATE DESTINATION WEDDING CHECKLIST
Whether you're hoping to visit the beautiful glimmering water of the Mediterranean or relax in the breathtaking Catalonian countryside, destination weddings are the perfect choice for those who want an exciting and unique experience for their wedding.
However, planning a destination wedding can feel like a pipe dream! With so much to consider, where do you even begin?
Not to worry, here at Make it Happen BCN, our destination wedding planner Natalia is on hand to guide you!
With extensive experience in the destination wedding industry, Natalia has much advice to offer! In our blog, we share the 'must-do's' for planning a destination wedding, highlighting those little details you may not have thought of!
Whether you're considering a ​destination wedding in Barcelona, or anywhere else in the world, this guide can help!
Why choose a destination wedding
 
Destination weddings serve as not only an unforgettable wedding day experience but also work as a location for a unique honeymoon.
For some couples, it is the perfect way to spend exclusive time with close family and friends while celebrating the love they have for each other.
On the other hand, destination weddings also provide the perfect escape for those who desire a private ceremony amongst the backdrop of a dreamy location.
Destination weddings have much to offer and are incredibly versatile in their purpose.
Below, we advise on the most important aspects to consider if you're planning a destination wedding, including the invaluable support a destination wedding planner can offer!
Choose a location
The first step to plan your destination wedding relies on, well, a destination!
You need to ensure the location you choose is suitable for you and perfectly reflects you as a couple.
It also needs to tick all the practical essentials, including any requirements your guests may need -should you choose to have guests!
Around the time of choosing a wedding location, you may also want to decide on a wedding date or at least the week you would like the wedding to be on, an overall budget and decide on the number of guests you will be inviting.
Research beach weddings
You may dream of a beach wedding on the beautiful Spanish shores. However, it isn't as simple as arriving at a beach and getting married; you may need to adapt your initial plans to achieve one!
In Spain, beaches are public spaces and cannot be hired for private events, including weddings.
However, this doesn't mean your beach wedding is a write-off! In some circumstances, you can request permission from the government, but this is very season-dependent.
Alternatively, you can opt for a private beachfront wedding. In this instance, you would find a private beach venue such as a hotel or bar which has access to the beach regardless of the time of year.
Organise documents
Ensure you organise any legal documents well in advance to make sure you have no nasty, last minute surprises! You will need to organise documents including visas, identification and passports. You may also want to check if any necessary vaccines will be required.
Invest in a wedding planner
A wedding coordinator is incredibly useful when managing a destination wedding.
Not only can they help with any language barriers, but they will also know the area well.
They can help to arrange a venue, florists, catering, photography, transportation, accommodation for you and your guests, flights, entertainment and a wedding officiant.
They can also organise wedding stylists such as hair, makeup, and dress shopping. A wedding planner and designer can advise on how to beautifully balance your wedding style with the traditional elements at the wedding destination.
The list is endless!
Notify your guests well in advance
Ensuring your guests know about the plans as soon as possible is essential when planning a destination wedding. They will need to book time off work, arrange their budget as well as organise travel arrangements. The more time you can give them the better! Plenty of time in advance will create a much smoother process leading up to the final day.
Ensure that when you're planning the wedding, there is space for all your intended guests in the area or the accommodation you would like them to stay. Ideally, you don't want to set your date until there is confirmed availability for all invitees.
Visit ahead of the big day
It depends entirely on you when you choose to visit in advance of the wedding day. We would recommend staying at least three to four months before the intended date.
It is especially important to visit the destination to check the venue before booking and to organise your wedding day services such as catering.
Choose your vendors personally
Organise meetings with your potential wedding vendors prior to your first visit. Your wedding planner will be able to help advise on the best potential vendors for your wedding, which reflect both your needs and ideals for the day. Your wedding planner will also be able to arrange the meetings with the proposed vendors.
Here at Make it Happen BCN, we provide many additional bespoke services before the wedding day. We organise:
• Personalised bridal shopper experiences for the bride or groom.
• Complimentary catering tasting tours.
• Wedding venue selection services.
Our services don't stop there though, and we can adapt our services to you. For more information on how Make it Happen BCN can support you in the run-up to your wedding day, get in touch with Natalia!
Pick suitable bridal dress and outfits for the location
If you're choosing your wedding outfits from boutiques and designers at your destination, this may be less of an issue.
However, if you're planning to transport your outfits from home, make sure to choose fabrics which are suitable for the destination. If visiting a warmer climate such as Spain, bear in mind, you may need lightweight materials during the hotter months.
Here at Make it Happen BCN, we provide bespoke wedding planning services for destination weddings in Barcelona, and throughout Spain as well as the Greek Islands. We also specialise in interfaith wedding ceremonies and private elopements, ensuring your wedding gracefully reflects you as a couple.
If you would like to know how Make it Happen BCN can support your wedding arrangements, please feel free to contact Natalia who would love to talk to you further!
Talk to you soon, weddingmates!
Hugs and kisses.
---
If you are considering planning a destination wedding or elopement in Spain, Make It Happen BCN are here to help. A dedicated and experienced wedding and events planning service based in Barcelona. Talk to me! Follow us on Instagram for more inspiration every week.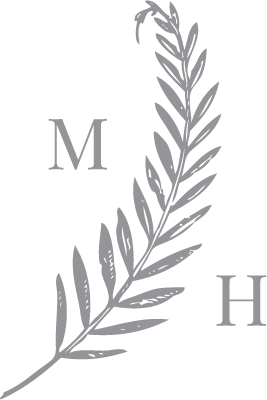 I am Natalia, your luxury wedding planner in Barcelona, a down-to-earth girl who has one distinctive quirk: I love weddings. We will work side-by-side. I will listen to you and offer you the help you need, whether the details of your dream wedding are already set in stone, or you need a comprehensive plan for the event.