10 CHARMING WEDDING LOCATIONS IN CATALONIA
Catalonia is one of Spain's most treasured regions, with a heritage spanning back to beyond the medieval period and not to mention its famous, sparkling coastline.
We explore Catalonia's most prominent locations outside Barcelona that offer the most idyllic settings for Catalonia weddings. We transcend its coast, mountains, towns and vineyards, leaving no area untouched!
Coastal

Catalonia has many gorgeous coastal locations on offer, so we have selected a few of our favourites!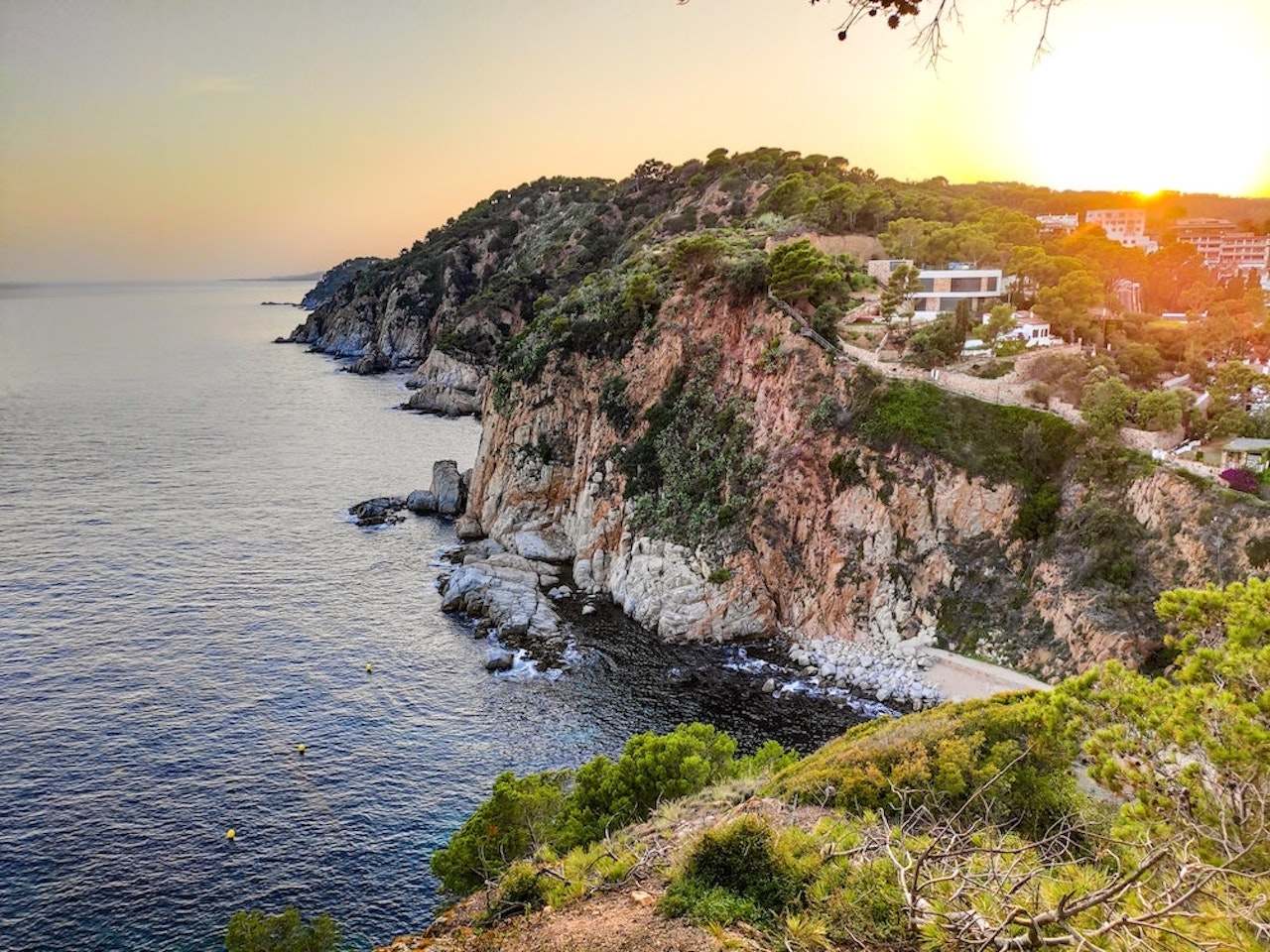 Costa Brava
Situated in north-eastern Spain, Costa Brava is a well-known coastal location that attracts those searching for crystal clear waters and glorious beaches.
However, this beautiful part of the coastline also boasts some captivating, traditional areas that have retained their individuality amongst this tourist hotspot.
Cadaqués is an idyllic small town, where it's beauty has captured the attention of some of the world's most famous artists, including Salvador Dali and Pablo Picasso.
Tossa de Mar is another unique spot in the area. It's beautiful, and rustic grandeur appeals to couples who want to balance time at the beach amongst the setting of an authentic Spanish town.
Costa Daurada
Costa Daurada translates to the 'Golden Coast' and with good reason. Its coastline is lined with striking golden sand which shimmers when the sun shines on its beautiful beaches.
The area is cultivated from 20 towns; many of them scattered around an ancient castle at the heart of the area.
The area encompasses some beautiful buildings which date back to the medieval period, including a handful of magnificent monasteries. There is plenty of scope in this location to create an exceptional wedding ceremony, overflowing with Spanish heritage.
Sitges
Named as the Saint-Tropez of Spain, this exciting coastal city is perfect for those who want their destination wedding to perfectly encompass elegance and style in one of the most expensive cities on the continent.
The city is surrounded by stunning Mediterranean countryside and natural areas of interest including the Parc Natural del Garraf. The park displays eroded limestone hills that have produced magnificent caves, pavements, and potholes that are sure to take your breath away.
Mountainous Landscapes
Catalonia offers a vast area of natural beauty beyond its glistening coastline; a stunning landscape of beautiful mountains belong to this scenic region.
Below, we feature some of our most loved areas that provide an incredible backdrop for their wedding day!
La Cerdanya
A hiker's dream, La Cerdanya has an exuberant history, making this stunning location even more intriguing.
The area is divided between France and Spain, with the southern section deriving, partly, in Catalonia.
The area is synonymous with outstanding beauty; snow-capped mountains, deep valleys, tranquil lakes and stunning pine trees scattering the area.
Montseny
Just off the west hills of northern Barcelona lies a beautiful mountain paradise called Montseny. There is a good variety of lush forests in the area.
The area makes up some of the Catalan Pre-Coastal Range, an epic range of mountains parallel with the Mediterranean Sea, along the Catalan coast.
The mountainous area is easily accessible from Barcelona, providing stunning views without the added effort of going into the Pyrenees, which is an appealing aspect of this destination.
Luscious Vineyards
Catalonia is home to a variety of vineyards throughout the region. Vineyards are perfect for providing exclusivity amongst a rural yet chic environment, not to mention a stone's throw away from the country's best wines.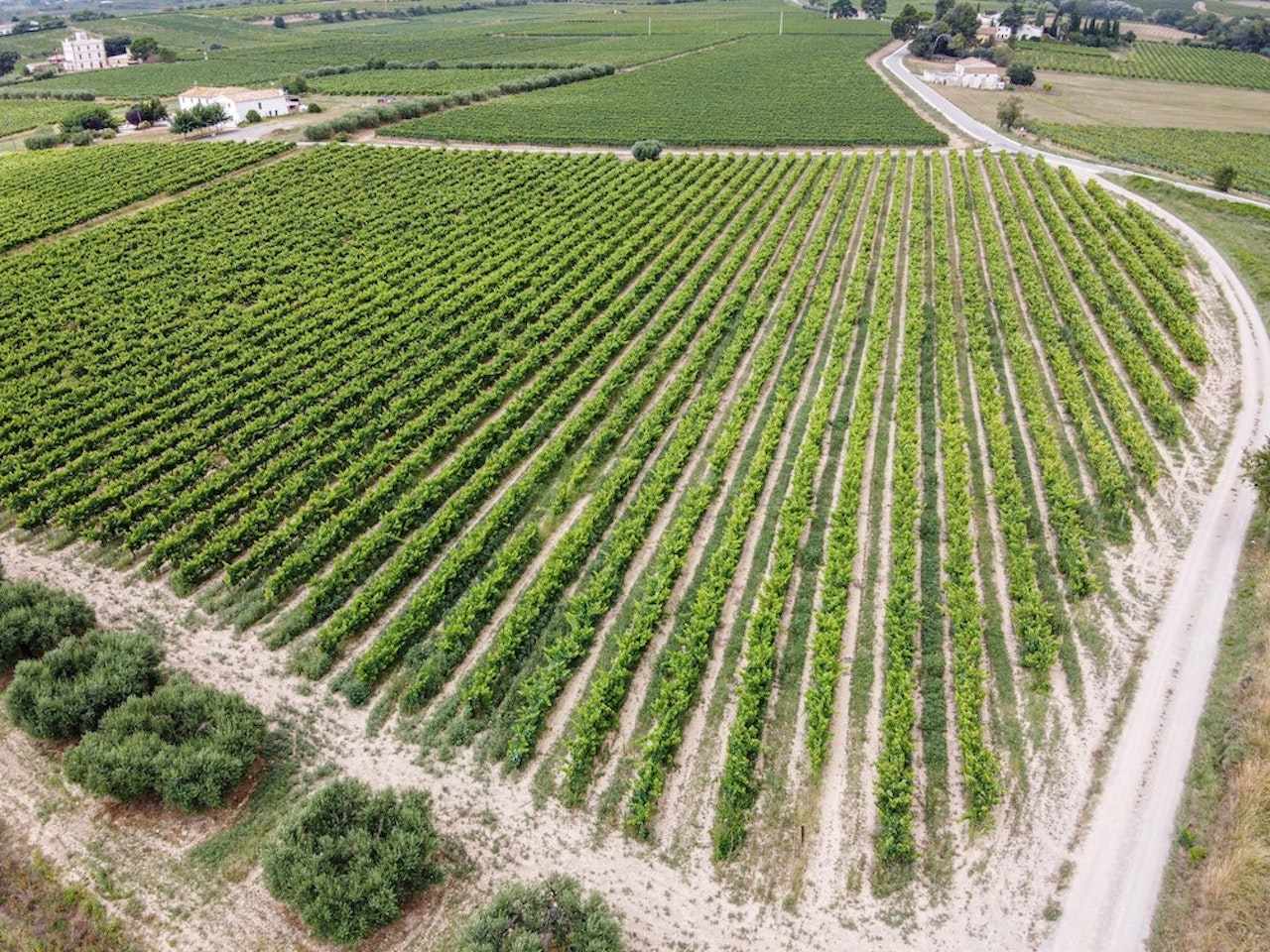 Penedès
Penedès is a well-known wine region in Spain as a producer of Cava! Not only does it specialise in bubbly, but it is also world-renowned for its red and white wines, and not forgetting, dessert wines too!
Found between the gorgeous mountain range Serralada Pre-litoral and the Catalonian coast, it is the perfect destination for an intimate getaway, while being extremely accessible.
Priorat
Situated amongst the Tarragona province's rolling countryside, Priorat is a stunning location home to unique vineyards and is responsible for providing the world with gorgeous red wine. It is also one of the areas where you can taste the best extra virgin olive oils.
The Montsant Natural Park belongs to the area and provides visitors with breath-taking views of stunning rock formations and has a celestial atmosphere which you will never forget.
Interior rural locations
If you are hoping to be surrounded by the infectious atmosphere of a quirky Catalonian town or city, the region has plenty of trendy yet traditional locations for you to explore. Off the beaten track, they add an extra special touch to your destination wedding.
Lleida
With evidence of this town dating back to the Bronze Age, Lleida is one of the region's most ancient towns.
The town can be found in the west of Catalonia and flourishes in Catalan tradition, while enlightening visitors with a contemporary art scene of museums, theatres, music and festivals.
Lleida is the capital of the province, but set amongst the lovely backdrop of fields since it is a typically agricultural area.
It has a majestic Romanesque-Gothic cathedral and a more modern one in a Baroque style.
Pallars
For a location which offers something more rural, Pallars is perfectly located in the Catalan countryside. Surrounded by a mountainous landscape, it is quaint yet striking due to its natural beauty. Escape in its wonderful rivers and lakes, and marvel at the typical high mountain villages made of stone, wood and slate.
La Seu d'Urgell
Another unique location set within the Pyrenees landscape charm, La Seu d'Urgell is a town that overflows with natural splendour while providing visitors with a lively social scene.
Its medieval centre enthuses you to explore its glorious stone streets while in the presence of the Romanesque cathedral which is at the heart of the town.
Catalonia is a trove of distinctive locations, each ideal in their own right for the ultimate destination wedding.
If you feel inspired by what you have read today, and are searching for a flawless destination wedding that reflects you, why not contact Natalia?
Natalia can provide an in-depth discussion about the unique opportunities available to you in Catalonia or other stunning areas belonging to Spain.
If you would like to see the types of weddings she has planned, please browse our website!
Talk to you soon, weddingmates!
Hugs and kisses.
---
If you are considering planning a destination wedding or elopement in Spain, Make It Happen BCN are here to help. A dedicated and experienced wedding and events planning service based in Barcelona. Talk to me! Follow us on Instagram for more inspiration every week.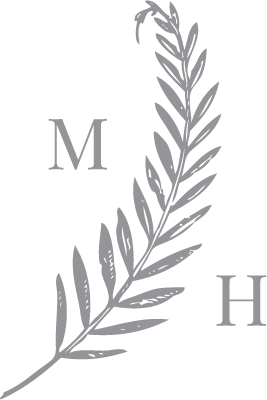 I am Natalia, your luxury wedding planner in Barcelona, a down-to-earth girl who has one distinctive quirk: I love weddings. We will work side-by-side. I will listen to you and offer you the help you need, whether the details of your dream wedding are already set in stone, or you need a comprehensive plan for the event.