PREMADE WEDDING PACKAGES VS BESPOKE WEDDING PLANNING
When you're dreaming of your big day, there are sure to be personal touches you have in mind that will make your celebration special.
Whether this is something that means a lot to you as a couple or you have a set idea of theme or colour scheme for your wedding, it is important that you are able to have the best day of your life just how you want it!
One way of making your wedding truly memorable is to have a destination wedding in Spain. Just think of how the sun shining on the glistening coast that backdrops your ceremony will make your day extra special!
If a destination wedding is part of your plans, then you'll first need to decide between a premade wedding package and a bespoke wedding expertly planned by a luxury wedding planner in Europe.
Premade wedding packages



In Spain, it is common for restaurants and venues to offer premade wedding packages. These packages appeal to couples who do not have a particular vision for their big day and want to spend as little time and money on planning as possible.
Package weddings follow a set formula, meaning that there is no sense of the couple's identity involved in the big day. The venue acts like a procession, going through the same motions for every wedding. If you've been to one wedding in a particular venue, it's like you've been to them all!
Despite claiming to allow for customisation for couples who seek a more unique day, any changes to the set structure of the package come with a hefty price hike. The package no longer becomes a budget-friendly option, which is often the initial appeal and, for some couples, it becomes more beneficial to start from scratch to achieve the day of their dreams.
This is where a bespoke wedding planning service can be of great assistance!
Bespoke wedding planning



A bespoke wedding planning service, such as what we offer here at Make it Happen BCN, allows for couples to craft a unique and memorable wedding day exactly how they want it!
The service is entirely tailor-made to suit the couple and can accommodate your choice of decor, venue, events and timings.
While premade package weddings will see you sitting down to dinner at a set time, followed by cake cutting and dancing, a bespoke wedding will follow your schedule and plans. So, if you want to get married at sunset on a yacht, surrounded by azure waters and golden sky, then your wish is our command!
Following research into the best venues and suppliers, each couple will be given an exclusive proposal that is completely unique to them. It ensures that your big day is unlike any other!
If you would like a more unique wedding day that speaks to you and your partner as a couple, then get in touch with Natalia! As a luxury wedding planner based in Barcelona, Natalia is an expert at crafting a magical day perfectly suited to your tastes.
To make this happen, she will start with a simple discussion to understand how you envision your day, before talking you through all of the unique opportunities that are available to you for your special day!
Talk to you soon, weddingmates!
Hugs and kisses.
---
If you are considering planning a destination wedding or elopement in Spain, Make It Happen BCN are here to help. A dedicated and experienced wedding and events planning service based in Barcelona. Talk to me! Follow us on Instagram for more inspiration every week.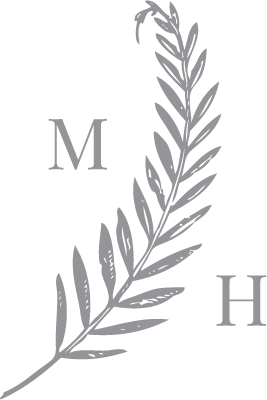 I am Natalia, your luxury wedding planner in Barcelona, a down-to-earth girl who has one distinctive quirk: I love weddings. We will work side-by-side. I will listen to you and offer you the help you need, whether the details of your dream wedding are already set in stone, or you need a comprehensive plan for the event.