SUMMER WEDDING TRENDS 2021
We're constantly finding new ways to make weddings exciting and unforgettable occasions. After a challenging year and changes in expectations, we have seen wedding trends develop for summer 2021.
We take a look at these trends and what we can expect from weddings in the future.
Small or private ceremonies
With many countries having to impose restrictions on guest counts during the COVID-19 pandemic, weddings and special occasions have been forced to become smaller affairs.
While this might not be the wedding you had dreamed of, many couples are now choosing to keep their big day on the smaller side, even after such restrictions have been dropped.
Not only do smaller ceremonies help keep the cost down, but they also allow for a more intimate day that can allow you to relax and cherish each moment.
Sequel weddings
If your heart is set on a big party, then a sequel wedding could be the thing for you. The concept of a sequel wedding involves having a smaller legal marriage, followed by a celebration with family and friends at a later date.
Maybe you got married during the pandemic without all the guests you wanted in attendance, and now you want to celebrate with everyone. A sequel wedding gives you the chance to throw the fancy reception of your dreams.
Going forward, this may become more of the norm, taking some of the stress from your wedding reception by becoming legally married in a more intimate ceremony beforehand.
Weekday weddings
Big savings can be made by opting for a weekday or Sunday wedding, over the traditional Saturday ceremony.
Weekday weddings can be particularly useful for destination weddings, as your guests are likely to have already committed to booking days off work for travel anyway!
Bright, bold colour schemes
After a gloomy year, it's great to see happiness and joy reflected in the colour palettes that couples are choosing for their weddings in summer 2021.
We're seeing lots of powder blue, light purples and greens across the decor of recent weddings. The colour palette of silver sage, mustard and dusty rose is also very trendy at the moment, while coral remains a favourite shade for summer ceremonies.
Plant-based menus
With more people opting to enjoy a vegan lifestyle, it is becoming increasingly common to see wedding menus that include entirely plant-based options. We love seeing more inclusive and sustainable wedding gastronomy.
More couples are showing an interest in making their big day more sustainable. You can take a look at our blog to discover more ways of making your wedding sustainable.
Reusable dresses
With sustainability and cost savings in mind, many brides and bridesmaids are opting for dresses that can be worn again for their big day.
Shorter hemline dress options, such as tea dresses, mini dresses and knee-length gowns, are growing in popularity, especially when they are simpler and can be worn again for other occasions.
Welcome kits for guests
For smaller weddings, couples are providing more detailed welcome kits for their guests with things they may need for an event in 2021. In addition to the necessary antibacterial hand gel, you'll find cute touches, such as local gourmet produce and meaningful goodies from the couple.
Brunch weddings
Instead of the traditional ceremony followed by a sit-down meal, it is becoming more common to have a brunch wedding. This shorter format starts the day with the ceremony before enjoying an earlier brunch meal together.
This can be ideal for more intimate weddings, or receptions that involve children or elderly guests that won't want to be partying all night long!
Sentimental tabletop extras
Weddings are a time to celebrate with those nearest and dearest to you, so a growing trend is to include more sentimental items and gifts on your tables or as favours.
We love seeing more personalised, elaborate thank you notes to express the gratitude you have for guests coming to your special day, especially considering the pandemic.
There are plenty more trends we've seen from Summer 2021 weddings, including:
Signature cocktails served in beautiful pottery, mugs or crystal glasses.
Fairy lights and twinkle lights as decorations for outdoor weddings.
Outdoor ceremonies and receptions in tents.
Slightly more casual dress codes.
More relaxed and natural hairstyles, such as beachy waves and flower crowns.
Nanomoons – keeping the honeymoon smaller and local.
If you'd love to see any of these trends arranged for your wedding day, then get in touch with our wedding planner Natalia! She can help you adapt these trends to suit your style as a couple and the type of wedding you dream of.
Talk to you soon, weddingmates!
Hugs and kisses.
---
If you are considering planning a destination wedding or elopement in Spain, Make It Happen BCN are here to help. A dedicated and experienced wedding and events planning service based in Barcelona. Talk to me! Follow us on Instagram for more inspiration every week.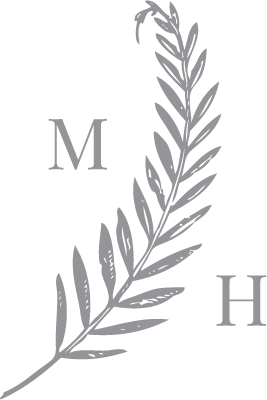 I am Natalia, your luxury wedding planner in Barcelona, a down-to-earth girl who has one distinctive quirk: I love weddings. We will work side-by-side. I will listen to you and offer you the help you need, whether the details of your dream wedding are already set in stone, or you need a comprehensive plan for the event.