THE COMPLETE SPANISH WEDDING CHECKLIST
Beautiful beachside backdrops, rich culture and delicious dishes make Spain a coveted destination for wedding ceremonies, wedmoons and exciting events alike.
If you're planning on getting married in Spain, there are a few things you'll need to consider on top of your standard wedding planning. Here we share our ultimate Spanish wedding checklist.
Legal requirements
Before you plan a wedding in Spain, you need to consider the legality to avoid disappointment. There are a few options for getting married in Spain, but some couples wanting a destination wedding may be unable to get legally married in the country.
You can be legally married in Spain if:
You are native to Spain.
You have lived in Spain for 2 years continuously preceding the marriage.
Non-natives can marry in the Catholic Church, as long as at least one of the couple is Catholic, and neither have previously been divorced.
Both civil and Catholic ceremonies must be carried out in a legally approved venue.
Alternatives:
If you are not a Spanish resident and do not want a Catholic wedding, then you will need to get legally married in your home country, but can have a symbolic ceremony or a wedding blessing in Spain.
What do I need for a Catholic wedding in Spain?
Passports
Long form of birth certificate.
Pre-nuptial enquiry, obtained from your local Parish.
Baptismal, Communion and Confirmation Certificates issued by your parish church.
Declaration letter from your Parish – this states you have fulfilled your pre-marital course and are free to marry in a Catholic Church.
Letter of Freedom to Marry (Fe de Soltería y Vida) – one for each of you. This is to confirm that you are free to marry, to prove that you are not already married or related to one another.
Permission from your parish to marry abroad – non-nationals need to receive special permission from the Bishop of the diocese in which they intend to marry.
If applicable: Death Certificate of previous spouse, if widowed.
If applicable: Decree of Nullity.
If applicable: Dispensation letter, if one half of the couple is not Catholic.
To find out more about having a Catholic wedding ceremony in Spain, take a look at our blog.
What do I need for a Civil Ceremony in Spain?
Certificate of Freedom to Marry / Certificate of No Impediment.
Certificate of Marital Status (Certificado de Estado Civil).
Full passport with minimum validity of twelve months.
Full Birth Certificate.
If applicable: Decree Absolute and previous Marriage Certificate, if divorced.
If applicable: Death Certificate of previous spouse and previous Marriage Certificate, if widowed.
If applicable: Name Change Deed Poll Certificate.
If applicable: Adoption Certificate.
Spanish Town Hall Registration Certificate (Certificado de Empadronamiento or "Padrón")
Extranjería application form.
Things to arrange for your wedding in Spain
The below list highlights some of the key suppliers you will need to arrange for your wedding.
If you're after a destination wedding in Spain, then finding all of these vendors, suppliers and venues, supervising everyone's work and coordinating them on your wedding day can be a daunting prospect, and you may not know where to start. This is where a wedding planner can save the day!
Venue
Photographer
Videographer
Music
Entertainment
Catering
Florist
Hair and makeup for the day
Wedding attire
Decorations
Here at Make It Happen BCN, our head wedding planner, Natalia, can create your dream wedding with you, finding locations and vendors that suit your vision.
Things to consider for a Spanish wedding
Insurance – wedding insurance can be a valuable thing to cover the costs of the wedding if you have issues with vendors, or any restrictions, such as travel issues or postponement.
Travel requirements – if you are having a destination wedding, then make sure you have all the travel documents you need, including visas and passports.
If your dream wedding is set in Spain, then get in touch with Natalia today to make planning your wedding as easy and enjoyable as possible! She can help to find you local vendors and incredible venues in Spain that suit you and your partner's personality and preferences.
Talk to you soon, weddingmates!
Hugs and kisses.
---
If you are considering planning a destination wedding or elopement in Spain, Make It Happen BCN are here to help. A dedicated and experienced wedding and events planning service based in Barcelona. Talk to me! Follow us on Instagram for more inspiration every week.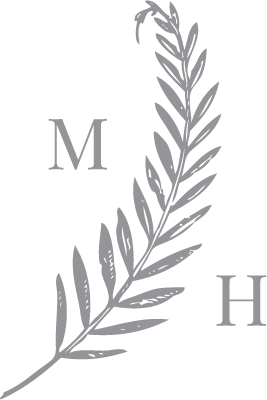 I am Natalia, your luxury wedding planner in Barcelona, a down-to-earth girl who has one distinctive quirk: I love weddings. We will work side-by-side. I will listen to you and offer you the help you need, whether the details of your dream wedding are already set in stone, or you need a comprehensive plan for the event.