8 UNIQUE BRIDESMAID PROPOSAL IDEAS
Before you say "I Do", there's a question the bride must pop to her closest friends – "Will you be my bridesmaid?".
While it's absolutely fine to outright ask the question, it can be nice to add a personal touch, exciting gift or something heartfelt to your bridesmaid proposal to make it even more special. It is increasingly becoming a trend to make this a magical moment, with pop up cards and confetti, balloons and mailed treats heading out to soon-to-be bridesmaids.
There are so many ideas for a unique bridesmaid proposal, but these are some of our favourites.

Edible treats
For a simple but delicious option, an edible item could be an excellent way to go! You can get a bakery to create custom treats, such as printed macarons or iced biscuits that spell out the important question!

Plant Pots
If your friends love nature, or you are having an eco-friendly wedding, then get plant-inspired from the start! Paint a plant pot with the question and fill it with some beautiful flowers for a picture-perfect proposal they'll want to keep forever.
For the fun ones, pot up some succulents and add a tag saying 'My wedding would succ without you!'.
Find out more ideas on our blog to achieve a more sustainable wedding.
Self-care treats
Your bridesmaids are there to help you out in the run-up to your big day, and removing some of the stress from the occasion, so why not give them some self-care treats to keep themselves pampered too!
Custom candles and soap are a lovely touch, and can be easily put together in a self-care hamper or gift box to present your bridesmaid.
Mini piñata
Make things fun with a mini piñata game! Fill a piñata of your choice with your bridesmaid-to-be's favourite snacks and special items, along with a card to ask them to be your bridesmaid.
The items in the piñata could also be bridesmaid themed, such as a custom bridesmaid robe, t-shirt or tote bag that they can use for the hen party or big day!
Don't forget to pack in plenty of biodegradable confetti!
Personalised wine
Your bridesmaids favourite wine – whether that be Cava, Champagne or Rosé – can have a personalised label added to the bottle with the big question on it. This option is great for brides and bridesmaids who don't want bridesmaid themed material items that would only get used once or twice, then take up space.
You can drink the wine to celebrate the proposal or save it for the hen party (or even the big day to soothe pre-wedding nerves!).
Bouquet delivery
If you have members of your bridal party who live further away, seeking a postal option can be a great way to ask the big question.
There are some fantastic flower bouquet delivery services now, so why not pick out floral arrangements that you think your bridesmaid will love and get your question printed on the card that comes with the flowers!
Jewellery
A cute piece of jewellery, like a necklace or bracelet, can be a lovely gift to offer at a bridesmaid proposal. It could have a charm that is meaningful to your friendship or be a fancier piece of jewellery that you would like them to wear on your wedding day.
Personalised custom bridesmaid boxes
Every friend is different, with varied personalities, interests and histories with you. Your bridesmaid proposal gift should reflect that, and if you want to go big with a custom personalised bridesmaid box of goodies, then this should be tailored to each member of your bridal party.
Make a list of each friend's favourite things, or look out for cute items you think they'd love and put together a special box of goodies. Underneath all of the treats in the box, have a card with the question to surprise them at the end!
You can also take inspiration from this list for some of the items in your boxes.
We hope these ideas have helped you plan out the perfect bridesmaid proposal! If you need more help with planning parts of your wedding – from the big day itself to engagement parties or hen do's, then get in touch with us at Make It Happen BCN!
Talk to you soon, weddingmates!
Hugs and kisses.
---
If you are considering planning a destination wedding or elopement in Spain, Make It Happen BCN are here to help. A dedicated and experienced wedding and events planning service based in Barcelona. Talk to me! Follow us on Instagram for more inspiration every week.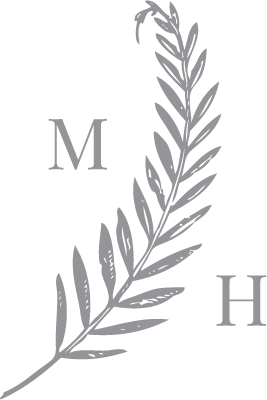 I am Natalia, your luxury wedding planner in Barcelona, a down-to-earth girl who has one distinctive quirk: I love weddings. We will work side-by-side. I will listen to you and offer you the help you need, whether the details of your dream wedding are already set in stone, or you need a comprehensive plan for the event.