A GUIDE TO WEDDING THEMES
A wedding theme helps to set the tone of your big day and pulls together all the details into a cohesive aesthetic. Choosing a theme can be fun, and a great way to show the personalities of you and your partner.
Here we share some of our favourite wedding themes to help you decide which decorations and aesthetics you would like for your big day!
Bohemian
A beautiful theme for boho brides, the bohemian wedding has grown in popularity over the years. A bohemian wedding is carefree, while remaining chic and elegant.
Decorations are effortlessly elegant – think macramé hangings, rugs and throw pillows, with pampas grass and baby's breath for centrepieces.
A boho bride will often wear a lightweight, floaty dress with airy sleeves. Bridesmaids can wear mismatched dresses or a similar colour palette in different styles.
A naked wedding cake topped with fruit or florals is the perfect finish touch to a boho wedding.
Rustic
Rustic is simple, but homely, with a farm-to-table feel. Think natural textures, with wood, twine and lace being staples of this aesthetic.
Use string lights, mason jars, foliage and burlap for decorative elements. These would all suit a chic barn wedding venue, but can work in a modern location too.
Romantic
Weddings are all about love, so it makes sense to have a beautifully romantic theme for your big day. A romantic wedding theme is all about soft shades, like blush and pastels, paired with candles and plenty of florals.
Perfect for estates, historic homes or castles, a romantic theme can make these larger spaces feel more intimate, plus it will look absolutely gorgeous!
Vintage
Vintage is not about emulating a specific time period (e.g. 70s disco) but about developing an antique feel across the decor and aesthetics.
Old furniture and weathered wood are the easiest way of getting a vintage look at your wedding venue. Add in plenty of lace and antique finds, such as old typewriters and cameras for decorations.
Consider arriving at the venue in vintage cars, and of course, pick a vintage-inspired gown for your bridal attire!
Natural
A focus on natural elements, this nature-inspired theme feels organic yet elegant. Unlike a rustic theme, the natural wedding is less about wood and more about greenery and raw textures.
Make use of deep greens paired with a subtle ivory colour palette for stationery and decorations. Use potted plants for centrepieces instead of cut floral arrangements, and use greenery on chairs for extra decorations.
A natural wedding is the perfect opportunity to host an eco-friendly wedding, so be considerate of the environment, with biodegradable confetti and locally-sourced supplies.
An outdoor venue can be great for a natural theme – your aesthetic will already be there in nature!
Traditional
A traditional wedding is a grand affair! The bride will wear white, and the guests will wear black-tie. Your decor should match the formality and grandiosity of a black-tie event.
Tables should be set for a full sit-down dinner, complete with wine glasses and ornate florals for centrepieces. The wedding cake should be iced, tiered and exquisitely decorated.
A traditional wedding should feature a stand-out head table, to highlight the bride, groom and the wedding party.
Modern
Modern wedding themes have less clear boundaries, but they're all about breaking from tradition. Think geometric shapes, bold colours, interesting textures, marble and metallics.
You can put a modern twist on all aspects of your wedding. Instead of a white dress, consider a colourful, or less traditional design for your gown. Swap vases of flowers for succulents on tables and consider custom cocktails and more unique foodie options.
Nautical
Getting married by the beach? If you're having a destination wedding (or you really like boats, the sea, a Mediterranean feel…), then a nautical theme can be a fun way of celebrating the location.
Choose linen fabrics, blue colour palettes, and stripes for the base of your decor. Add in lighthouse icons, shells and anchors for additional decorations to bring the theme together.
If your wedding takes place by the sea, consider a seafood-based menu, with fresh, local catches served.
Top Tip for Picking a Wedding Theme
Before you settle on the theme of your wedding, you should consider what your venue looks like. If you have already chosen your venue, think about which theme would work best with the structure you already have.
For example, a nautical themed wedding would work well outside or by the beach, but probably wouldn't suit a manor house or chateaux setting!
Whatever theme you decide on, a wedding planner can help you to achieve this chosen look and ensure it is implemented in an elegant and classy way. Get in touch with Make It Happen BCN to see how we can make the wedding of your dreams become a reality.
Talk to you soon, weddingmates!
Hugs and kisses.
---
If you are considering planning a destination wedding or elopement in Spain, Make It Happen BCN are here to help. A dedicated and experienced wedding and events planning service based in Barcelona. Talk to me! Follow us on Instagram for more inspiration every week.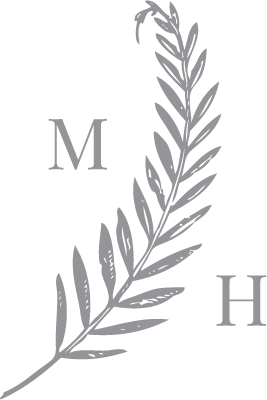 I am Natalia, your luxury wedding planner in Barcelona, a down-to-earth girl who has one distinctive quirk: I love weddings. We will work side-by-side. I will listen to you and offer you the help you need, whether the details of your dream wedding are already set in stone, or you need a comprehensive plan for the event.