WEDDING SEATING PLAN GUIDE
In the run-up to your wedding, you'll need to consider the seating arrangements for your meal and venue. This can be a tricky thing to organise, especially if there are family conflicts to contend with.
First you should have your guest list and you should know well what type of guests you will invite. If you haven't picked your guest list yet, see how to do it on our blog.
While your wedding planner can offer their expert opinion, ultimately, this is a personal decision that you and your partner will have to make together! To help you set out your seating chart, we've got some helpful tips and options to share.
Before you get started with your seating plan, you'll need to pick out and confirm your guest list. Take a look at our advice on picking your guest list if you haven't done it yet.
The traditional wedding seating plan
A traditional wedding has a top table that seats the wedding party, with the bride and groom in the centre. Next to the bride will be her father, the groom's mother and then the best man. Next to the groom will be the bride's mother, groom's father and chief bridesmaid.
For the rest of the guests, there are various traditions that you may want to follow. Men and women are often sat consecutively – a man, then a woman, then a man, then a woman – rather than two women or two men being seated next to each other.
If long, imperial tables are used, then it is traditional to avoid sitting the women in a corner. Likewise, the guests that are sat facing the married couple are considered the most important.
Traditional Spanish wedding seating plan
In Spain, the traditional seating is a presidence, a round or rectangular table, with the married couple and their parents. Close to this table will be another, which seats the wedding party, including siblings, grandparents, the best man and maid of honour.
Sit where you like
Can't make the decision? Make your guests decide!
Not allocating seats can be good for buffet style wedding receptions, when the catering team won't need to know who is sitting where. The more informal affair allows guests to sit where they like, or mingle between tables. This allows guests to sit with those they are comfortable with or catch up with old friends or family that they'd like to reconnect with!
A word of warning: this may cause chaos!
Assigning tables, not seats
A slightly more organised version of the above, assigning tables, but not seats, can be a nice option for informal or small-medium celebrations.
This way, guests are assigned to a specific table but can sit anywhere they want on it.
Sweetheart table
An alternative to the top table is to have a sweetheart table or love table, where only the married couple sit on the table together.
The rest of the wedding party can be seated at a separate table or amongst the other guests. A modern approach is to mingle the parents and wedding party with the other guests so that they can talk with the invited guests.
Organising guests by groups
If you want to play it safe, then organising your guests by group can be an easy way to go. You can have a table for all your aunts and uncles, a table for school friends, a table for colleagues and a table for children, for example. This can be the simplest way of setting a seating plan.
However, modern couples are opting more for mixing guests to get them to interact with new people and get to know each other; especially in destination weddings that have more than one day of celebration.
Consider relationships
Things can get more complicated when you have to contend with family issues, like divorce. Separating divorced couples or feuding family members can be best for avoiding big dramas on your big day.
If your parents are divorced, then you can opt for a long top table, and seat them as far apart as possible. A long table can also offer more space for a step-parent or partner, if you wish for them to be involved too. Alternatively, it can be easier to choose a sweetheart table and sit all of your parents at different tables to avoid conflict.
Additional needs
When putting together your seating plan, you must also consider any additional needs certain guests have, and how these could be accommodated by your venue. For example, older guests may need to be seated closer to a bathroom, or away from draughty doors, whereas a person in a wheelchair will need an accessible seat.
A final tip to leave you with is to be flexible on your big day and not to be concerned if last-minute changes get made. Some guests may end up switching seats, or people may need to be moved if a guest doesn't show.
If you'd like more help planning your big day, then get in touch with us to see how we can make your wedding dreams come true.
Talk to you soon, weddingmates!
Hugs and kisses.
---
If you are considering planning a destination wedding or elopement in Spain, Make It Happen BCN are here to help. A dedicated and experienced wedding and events planning service based in Barcelona. Talk to me! Follow us on Instagram for more inspiration every week.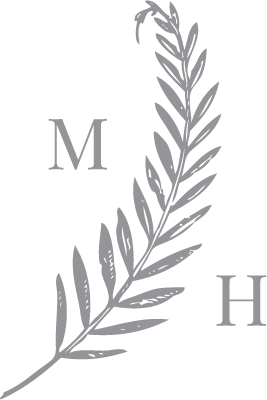 I am Natalia, your luxury wedding planner in Barcelona, a down-to-earth girl who has one distinctive quirk: I love weddings. We will work side-by-side. I will listen to you and offer you the help you need, whether the details of your dream wedding are already set in stone, or you need a comprehensive plan for the event.