WHY YOU SHOULD POSTPONE YOUR WEDDING INSTEAD OF CANCELLING IT
COVID-19 has changed the way most people go about their daily lives. Around the world, we are all having to adjust to a new normal, and this includes us as wedding professionals. We know that many of you have having to face postponing your wedding this year because of the virus, particularly if you were due to have a destination wedding. We've put together our thoughts on why postponing as opposed to cancelling your wedding because of COVID is the right decision to make.
1. You'll still get your dream wedding

This is the main reason we think you should postpone your wedding instead of cancelling it. Think of the hours you have spent to date getting every last detail right. It would be so heartbreaking to go back to square one again. You may even be able to add some extra details that you wouldn't otherwise have budgeted for with an extra year to book more vendors and browse wedding blogs and magazines for ideas!
2. You'll feel better once you've made the decision to postpone

In our experience, couples feel so much better once they've finally made the difficult decision to postpone. Many of you will be in a situation where you can either hold out and hope your wedding may be able to ahead, cancel your wedding entirely, or postpone your wedding until next year – or even the year after. Cancelling your wedding will undoubtedly be a really difficult decision for you emotionally. You will need to tell your guests the wedding is no longer going ahead, and you will need to start planning an entirely new celebration.
Alternatively, if you postpone, you're simply taking the gorgeous wedding you had already planned and pushing it back to a date when it's safe for your loved ones to come together and celebrate you and your partner's love for each other. Once you've made the decision and told your guests your new wedding date, you'll have something wonderful to look forward to and to focus on whilst we navigate these difficult times. 
3. Your wedding vendors need you

Let's be real here, the wedding industry has had an incredibly tough time with the virus, and your vendors really need you right now. Many of you will have built up a strong relationship with your wedding planner, photographer, venue owners, and other vendors by the time you're this close to your wedding date. They may not be telling you, but they will be so appreciative of you choosing to postpone your wedding instead of cancelling for a number of reasons.
First and foremost, by now they'll be super excited about your wedding too, by the time our clients get married it's almost like getting to see close friends on their wedding day. And, sadly, for many wedding vendors deposit funds are needed to keep businesses running.
Save small businesses
Certainly, for many small businesses in the events sector cancellations are really detrimental to how they're able to function financially. Now, no one is saying you should put your vendors' needs before your own, but do have an honest conversation with them about the implications for both parties if you were to cancel or postpone your wedding.
And in case you're worried about how to go about postponing your wedding, here are our top tips…
Narrow down the dates you could work with. It may not be possible to postpone your wedding to the exact same date or weekend next year so take some time to look at possible dates before getting in touch with your vendors. Dates are filling up really quickly for next year, so do keep that in mind.
Tell your core vendors as soon as possible. If you're working with a wedding planner, let them know your plans so they can work with vendors to switch you to a new date that works for everyone.
Be honest with your guests. We know electronic invites are not ideal, but it can be worth sending out a 'save the new date' as soon as your wedding is postponed. If you have a wedding website, update that with news of your wedding postponement too.
Honour how you're feeling. It's ok to feel sad and low about having to postpone your wedding. We're all going through something traumatic, let alone having to face putting back such a big life event as a result of the pandemic. Listen to your feelings, and let your loved ones know if you need their support.
And finally, remind you that we are here for you, to help and support you with whatever you are struggling with or even if you are feeling somehow lost when it comes to the process of planning your wedding.
Love always wins and we will keep on celebrating it in any of its forms, although we may do it in different ways :).
Drop us a line to ask for some guidance on your destination wedding planning and to learn how is the situation evolving in Spain.
Talk to you soon, weddingmates!
Hugs and kisses.
---
If you are considering planning a destination wedding or elopement in Spain, Make It Happen BCN are here to help. A dedicated and experienced wedding and events planning service based in Barcelona. Talk to me! Follow us on Instagram for more inspiration every week.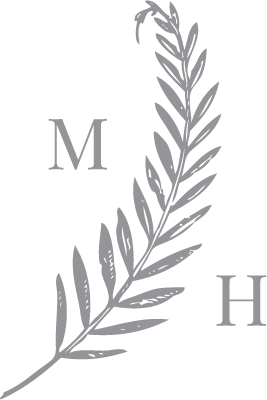 I am Natalia, your luxury wedding planner in Barcelona, a down-to-earth girl who has one distinctive quirk: I love weddings. We will work side-by-side. I will listen to you and offer you the help you need, whether the details of your dream wedding are already set in stone, or you need a comprehensive plan for the event.