GLOWING SKIN DURING LOCKDOWN: YOUR BRIDAL SKINCARE ROUTINE
With the everyday stress that lockdown has brought with it and wedding postponements on top of that, many brides are seeing their wedding prep going out the window. Now's a great time to indulge in some self care though, and there's no better way than treating your skin to an at home spa day from time to time.
You might even want to give your skincare routine an overhaul to get your skin looking perfectly glowing in time for your new wedding date. We've gathered together some of the most reputable skincare products on the market to help you achieve that bridal glow everyone dreams of. However, bear in mind that you will help boost results of the skincare regime by following a healthy raw diet, maintaining your emotional balance and having some moments for yourself to enjoy and relax!
Step 1: Cleanse

Every good skincare routine starts with a cleanser (sometimes even two if you follow a Korean skincare regimen). We love La Mer's cleansing foam, its gentle formulation is perfect for a soothing start to your skincare routine and a great way to slip into some relaxing time to yourself.
Step 2: Exfoliate

Exfoliation is an absolute must if you're trying to achieve a glowing look with your skincare routine. We recommend Valmont's Face Exfoliant, which should be used around three times per week. It will gently remove dead skin, which is responsible for leaving your skin looking more dull. Your skin will feel super soft and refreshed after using it.
Step 3: Toner

The next step is a toner, this helps to remove any lingering traces of makeup and oils that the previous steps left behind. It also helps to balance the pH of your skin, which is really important when it comes to achieving a dewy glow. Chantecaille's Radiance Elixir is great for this, its ingredients are perfect for helping you to achieve glowing skin, which will be perfect for bridal makeup to be applied to on your big day.
Step 4: Essence

Adding an essence into your skincare routine is an extra step that will help ensure you achieve your goal of clear, rejuvenated skin. We love Valmont's Time Master, it's perfect for keeping any signs of ageing at bay, and will keep your skin looking beautifully youthful for your wedding day. Use it mornings and evenings for optimum results.
Step 5: Serum

Serums are arguably the most potent product in any skincare routine, and it's certainly worthwhile investing in a product that will offer a broad range of benefits. We're particularly fond of La Prairie's Cellular Serum which maintains the skin's electrical balance to help fight signs of ageing, boost hydration, and brighten the appearance of your skin.
In the morning, you will want to apply a day cream. We're loving Decorté's AQ Meliority Intensive Regenerating Multi Cream. It has an incredible blend of 30 active ingredients to fight signs of ageing and help achieve beautiful skin. Also – their packaging is incredible, you'll want to leave your moisturiser out on your dressing table all the time!
In the evening, you will likely want to opt for a slightly richer cream as it will have longer to be absorbed by your skin. We really like 111skin's Celestial Black Diamond night cream. It's so popular that you might have some trouble getting your hands on it, but its formulation that is rich in vitamin E is super hydrating and definitely helps to achieve that magical bridal glow.
Once a week: Face Mask

Treating yourself to a face mask once a week is a lovely way to indulge in some extra relaxation. We love Valmont's Regenerating Mask Treatment, it's perfect for getting rid of the week's stresses and giving your skin a wonderful intense boost of moisture too.
Don't forget – your hands need love too! You'll be surprised by how many people want to see your wedding bands on your big day, so having a skincare routine for your hands is a great idea too! You can use some excess product from your usual skincare routine on your hands or use a moisturiser specifically formulated for the area. Our hands tend to be extra dry at the moment with all this hand washing, so something like Chantecaille's retinol hand cream is amazing, but just make sure you wear some sunscreen after using it.
We would like to remind you that we are here for you, to help and support you with all the doubts that may have arisen you in regard to the COVID-19 pandemic and its effect on your wedding planning management.
We understand that it is important to celebrate all the happy little things that we have and that happens in our lives, even if we have to adapt a little to the way we plan to celebrate :).
Drop us a line to ask for some guidance on your destination wedding planning and to learn how is the situation evolving in Spain.
Talk to you soon, weddingmates!
Hugs and kisses.
---
If you are considering planning a destination wedding or elopement in Spain, Make It Happen BCN is here to help. A dedicated and experienced wedding and events planning service based in Barcelona. Talk to me! Follow us on Instagram for more inspiration every week.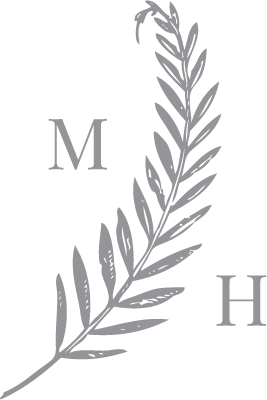 I am Natalia, your luxury wedding planner in Barcelona, a down-to-earth girl who has one distinctive quirk: I love weddings. We will work side-by-side. I will listen to you and offer you the help you need, whether the details of your dream wedding are already set in stone, or you need a comprehensive plan for the event.