8 TYPES OF BEAUTIFUL WEDDING VENUES IN SPAIN
Spain is renowned for its striking, colourful and charming architecture and design.
As luxury wedding planners in Spain, we are excited to share with you our top selection of incredible and inspiring venues you can expect to find. With incredible locations across its enchanting landscape, couples have many beautiful options to find a venue that truly represents them. 
Whether you are looking for a timeless yet traditional Spanish villa, an opulent castle to astound hundreds of guests or a chic hotel in one of Spain's cosmopolitan hubs, you will be blown away by the vast selection of locations on offer.
Masías
Located in beautiful rural Spain, Masías are unique wedding venues which provide the perfect balance of rustic charm, elegance and luxury.
Masías are modernized and gorgeously renovated buildings. Much of their charm lies in the wonderful preservation of their original Spanish architectural features such as wooden ceiling beams, terracotta roofs and stunning stone walls.
Masías are typically nestled amongst the stunning scenery of Catalonia and attract couples who want to embody the breath-taking natural beauty that Spain has to offer. Masías on the outskirts of Barcelona often provide awe-inspiring mountainous views.
The grounds tend to feature large open gardens and the occasional vineyard so you and your guests can always feel close to nature. They are perfect for larger weddings as they offer plenty of space for many guests.
Castles

Many brides dream of a fairy-tale castle wedding and Spain is one of the most accessible locations to make this fantasy come true.
Overflowing with history, Spain offers a variety of wedding venues in the form of castles.
No two castles are the same, and each provides a unique style and glamor for the wedding day.
Whether they are transformed into luxury hotels, offer beautiful views of the Mediterranean sea or are situated high on a hilltop in Spain's rolling countryside, whichever castle you desire is sure to provide stunning photos of one of the most significant days of your life.
The grandeur of a Spanish castle wedding venue will provide an abundance of space for a large number of guests and are often complete with charming courtyards to host magnificent dinners and reception parties.
Modernist Mansions

Exquisite in unique and contemporary designs, modernist mansions are the perfect wedding venue for those who want a little va-va-voom on their wedding day.
The epitome of sophistication, modernist mansions appeal to those who require a stylish and modernistic edge while encompassing the beauty of Spanish architecture.
They are a fantastic choice for weddings with many guests as they can host large capacities of people.
Often complete with enchanting gardens, there is plenty of scope to stylize your wedding within the sophisticated design of a modernist mansion.

Villas

Villas not only offer an incredible wedding venue to celebrate your big day, but they can provide luxury accommodation too.
With a villa comes the opportunity to transform your wedding day into a small getaway with those who are closest to you.
Villas are perfect for those in search of an intimate wedding with your closest family and friends. They can often hold a maximum of around 100 guests.
Most villas provide large outdoor areas and, if you are after a little relaxation, many come complete with a beautiful pool so you and your guests can take a dip in the heat of the sun.
Villas vary in style; some are simple and contemporary in design, and others ooze with authentic Spanish architecture. The vast range of villas means that there is a wedding venue for all tastes and preferences!
Haciendas
Teeming with Spanish history, haciendas will captivate visitors with their historic allure.
Haciendas are large, private estates which consist of lots of land – most likely once used for raising farm animals or growing orchards. They tend to have pretty patios and terraces in their outdoor space, making them the perfect host for stylish outdoor ceremonies and receptions.
They have a rustic yet elegant appeal which provides a relaxed atmosphere and makes them a popular choice for those who want a laidback feel to their wedding.

Cortijos
Large and charismatic Spanish farmhouses, Cortijos are unique buildings to southern Spain. They commonly feature in areas including Castille-La Mancha, Andalusia and Extremadura.
They originate from Roman-style villas, and similar to haciendas, in a past life, they would house livestock. The name has connections with the word 'courtyard', and they offer a rural and enchanting attractiveness.
Cortijos are beautifully renovated and consist of a larger building and additional outer buildings. Some even include a small chapel! They offer plenty of space with extensive gardens and grounds, and many offer a pool and dining areas.

Urban Hotels

If you want to be amongst exuberant energy and a lively atmosphere, you will want to consider this wedding venue.
Those who prefer to be amongst the buzz of Spain's most loved cities will love the fascinating appeal of an urban hotel.
Situated amidst the ever-changing city lifestyle, you know that your wedding venue will demonstrate only the most sophisticated and stylish interior design and ambience. And, if you're lucky with both the weather and obtaining permission from the hotel, you can have a stunning view over the city during your aperitif on a chic terrace on the hotel's top floor!
Private seafront weddings

For people who love the ocean, a venue in the sand is all you want from your wedding day. There's little else as therapeutic as being by the sea, and perhaps you envision your wedding in a coastal and outdoor setting.
Spain has restrictions on beach weddings, as beaches, generally, cannot be hired for private use. However, you can hire private venues which have beach access or are next to the beach, such as chic hotels and bars.
Here at Make it Happen BCN, we have extensive experience in planning private seafront weddings and are dedicated to ensuring that our brides and grooms get the relaxed beach feeling they want on their wedding day.
If you require further information on private seafront weddings or any of the venues featured in our blog, please get in touch with our expert wedding planner Natalia. She will be delighted to provide you with more information.
If you are curious to discover more about Spanish weddings, take a look at our blog on delicious Spanish wedding dishes for more inspiration!
Talk to you soon, weddingmates!
Hugs and kisses.
---
If you are considering planning a destination wedding or elopement in Spain, Make It Happen BCN are here to help. A dedicated and experienced wedding and events planning service based in Barcelona. Talk to me! Follow us on Instagram for more inspiration every week.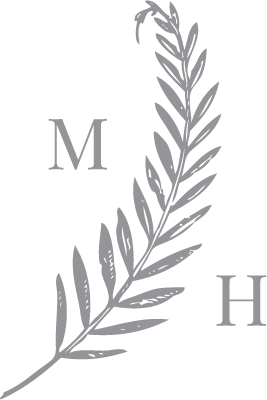 I am Natalia, your luxury wedding planner in Barcelona, a down-to-earth girl who has one distinctive quirk: I love weddings. We will work side-by-side. I will listen to you and offer you the help you need, whether the details of your dream wedding are already set in stone, or you need a comprehensive plan for the event.