OUR FAVOURITE 7 WEDDING DRESS TRENDS OF THE VALMONT BARCELONA BRIDAL FASHION WEEK
Valmont Barcelona Bridal Fashion Week (VBBFW) is one of the most eagerly awaited wedding events of the year. With so many breath-taking trends, we look at the defining wedding dress trends that dominated the catwalk at the event in September!
If you are looking for a wedding planner that can support you beyond the big day, and are seeking a bridal shopper in Spain, for your destination wedding, we offer services prior to the wedding day. Our personalised bridal shopper experience for either the bride or groom is an excellent way to select your outfit with the advice of an expert.
Please get in touch with Natalia, who can provide you with more information on our bespoke services.
The event
Valmont Barcelona Bridal Fashion Week brings together wedding experts from across the industry to showcase the latest bridal trends. It offers creations from mid to high-end producers in various wedding sectors including clothing, hair and beauty and accessories.
Not only does it provide fashion and beauty trends, but it also demonstrates the most contemporary ideas for wedding receptions, communions and parties.
To discover more about the week, take a look at our Valmont Barcelona Bridal Fashion Week highlights.
A general overview of featured trends
In 2021, with the hope of social distancing coming to an end, wedding plans are expected to soar in scale and creativity.
The requirement for originality and inspiring creations primarily featured in the designs and the show didn't disappoint eager onlookers.
The show provided distinct and differentiating designs, from delicate and flowing silhouettes to bold, simplistic and powerful shapes. We take a look at some of the most popular and eye-catching trends that were featured by numerous designers in more detail below!
Floral embroidery and lace
Stunning embroidery and lace were the ultimate finishing touches to many striking designs. Whether decorating a structured bodice or complementing a flowing trail, floral embroidery and lace were a popular feature to many brands including one of VBBFW's most prestigious designers, Pronovias.
Show-stealing sleeves
A defining element which featured in many brands, causing a statement, were sleeves. With numerous dresses embodying the off-shoulder trend, others grabbed attention through magnificent full length-sleeves.
Long trailing sleeves, pretty ruffly sleeves and those which were delicate yet voluminous stole the show. Sleeves can really soften a dress if chosen correctly, and a slim silhouette accompanied by large sleeves can offer an air of elegance to an outfit.
Voluminous skirts
Another stunning trend which featured throughout the designs of various brands was a full skirt. Skirts which embody the princess-style look were prominent; a classic ballgown shape with a high waist, accentuates the smallest part of the torso.
A voluminous skirt is a sure head-turner, and it captures attention through its grandeur and grace.
Minimalist designs
In contrast to eccentric ball gowns and lace, the 2021 catwalk collection saw many dresses which flourished in a simple, yet bold design.
These dresses let the material do the talking; simple shapes and cuts with no extra fuss.
Design by Sophie et Voilà
Asymmetric arms
An edgy yet elegant way to update a wedding dress is through an asymmetric sleeve design. It is a flattering design for most shapes and transforms the wearer into a graceful goddess. Whether you are after a flowing, Grecian style or an emphatic statement outfit, asymmetric is a design feature for those who want to steal the limelight.
Tiered skirts
Another beautiful style of skirt featured across many designer's collections was the tiered skirt.
Tiering adds a feeling of volume and movement to a skirt without the abundant amount of material used in the ballgown style. It provides a unique texture and extra flair to the silhouette.
Design by Sophie et Voilà
Trousers
Do you feel like a dress doesn't truly reflect you and your sense of style? Sleek trousers were a highlight of the catwalk. A statement look on your wedding day, trousers are a sophisticated alternative that ooze with style and confidence.
Which of these VBBFW catwalk trends did you love? Why not share your ideas with us on our social media channels?
Talk to you soon, weddingmates!
Hugs and kisses.
---
If you are considering planning a destination wedding or elopement in Spain, Make It Happen BCN are here to help. A dedicated and experienced wedding and events planning service based in Barcelona. Talk to me! Follow us on Instagram for more inspiration every week.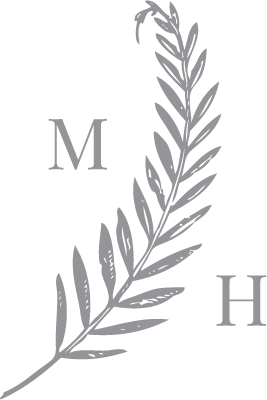 I am Natalia, your luxury wedding planner in Barcelona, a down-to-earth girl who has one distinctive quirk: I love weddings. We will work side-by-side. I will listen to you and offer you the help you need, whether the details of your dream wedding are already set in stone, or you need a comprehensive plan for the event.