5 TRENDS FOR FALL & WINTER WEDDINGS IN EUROPE
Weddings have seen a seismic shift in terms of planning during 2020. With the necessity of social distancing requirements, weddings have had to creatively adapt to ensure the safety of all guests on the day.
The requirement for more thoughtfulness has resulted in many positive trends featuring across weddings in Europe as the year develops.
Many have become more conscious of their environmental impact as well as reviewing what is truly wanted from the wedding day.
Make it Happen BCN's Natalia is a luxury wedding planner in Europe devoted to creating a day that truly reflects you. With this in mind, we have selected our top trends at that we believe will feature across weddings this season.
Individuality



The most notable trend moving into the winter of 2020 is the demand to create weddings which represent the individuality of the couple.
Personalized ceremonies are used to reflect the individual backgrounds, cultures and preferences of the couple.
The overall feeling of the day is becoming the central focus for weddings as we move into 2021. This may include the couple's style, love and personality.
Attention is directed towards what the couple enjoy and how they can be reflected on the day, as opposed to following set traditions.
Interfaith weddings
Here at Make it Happen BCN, we work with the couple to ensure your wedding day authentically presents you. A significant part of services includes interfaith wedding ceremonies.
An interfaith wedding is tailored to beautifully blend the cultures of each person into an inclusive ceremony which unites different backgrounds. It could be in the form of dress, ritual, readings, speeches, food; the potential is endless and entirely depends on what you would like to encompass on the day.
Breaking Away From Traditional Expectations

As weddings in 2020 become more personalised, the way couples follow the traditional wedding format has naturally changed.
Couples are realising that there are more choices for their wedding day, which venture far and wide from the expectations of a traditional western wedding.
With more of a focus on empowerment, we are seeing many brides and grooms break the mould when it comes to the bridal dress. With more brides opting for a suit and trouser based outfit and an overall deviation from a traditional white palette in preference of coloured or patterned fabrics, it is an exciting time to experiment with wedding outfits.
The freedom of dress has reached onto bridesmaid and groomsmen outfits, with a less uniformed approach. A range of textures, colours, styles and hairdos is a great way to ensure everyone feels comfortable on the day as well as providing beautiful photos on the day.
Couples also choose to step away from the typical gender roles and choose all genders as their bridesmaid or groomsmen parties.
There is even a development in the length of weddings, with weddings spanning over a weekend or three days as opposed to the expected one-day ceremony.
Here at Make it Happen BCN, we have delivered gorgeous 'wedmoons' which combine the wedding and honeymoon celebrations into one unique holiday.
Sustainability
If you are eco-conscious, you will be pleased to see this wedding trend on our list!
With more awareness of how wasteful behaviour is affecting the planet, it is a challenging part of our lifestyle to overlook. For some, it is essential to do what they can on their wedding day to minimise the impact on the environment while ensuring everyone enjoys a beautiful day guilt-free!
If this is something you want to pursue on your wedding, there are small ways you can ensure your wedding reduces its waste and harm to the environment.
From asking for a charitable donation as a wedding gift to sourcing your wedding invites from recycled paper, take a look at more ideas to create a sustainable wedding below:
Source Local Catering and Produce
Choosing to source any wedding necessities such as food from local businesses is a fantastic way to reduce your eco-footprint.
Extras such as flowers can also be derived locally. Choosing seasonal and locally grown flowers is an authentic choice for many couples. Many weddings are now stepping away from the use of floral foam too and sticking to natural alternatives.
To minimise your impact even further, you could use plants instead of cut flowers which can be reused or gifted after the wedding day.
If you're planning a destination wedding, a planner is a useful way to source local products and services for the day and can help ensure all aspects of the wedding are kept as authentic as possible.
Choose Alfresco
One that is also perfect for social distancing, it might not seem attainable in colder climates such as the UK during winter! However, destination weddings to countries such as Spain can provide warmer weather over the winter months, depending on which part of the country you choose to visit.
After 6 pm, the evenings grow dark, and the temperature will drop,
but the daytime offers much potential for weddings, especially for eating arrangements.
Outdoor space can help to reduce excess electricity used to power indoor lighting, for example, not to mention the natural light being excellent for photos on the day too!
For inspiration on the beautiful wedding venues found across Spain which feature stunning outdoor courtyards, gardens and spaces, take a look at our blog.
Switch Up Your Confetti
If you want to have confetti at your wedding, there are plenty of natural alternatives to choose from as well as biodegradable options!
Intimate Weddings
Thanks to social distancing, smaller weddings are all the rage as we move into winter.
However, it is becoming an increasingly popular idea regardless of the lockdown regulations. With a focus on quality over quantity, some couples prefer creating a wedding day that provides a more intimate feeling.
Inviting the closest family and friends or having a private elopement ceremony, a minimal invite list leads to a day which increases in its specialness.
For some, the challenging times of 2020 mean they can still create a day of luxury with a smaller invite list and budget. Others genuinely prefer the feeling of being surrounded by a close-knit community of those that are dearest to them.
The fashion of having an exuberant wedding just for show is slowly transforming to the desire to create a day which perfectly depicts a couples love and personalities.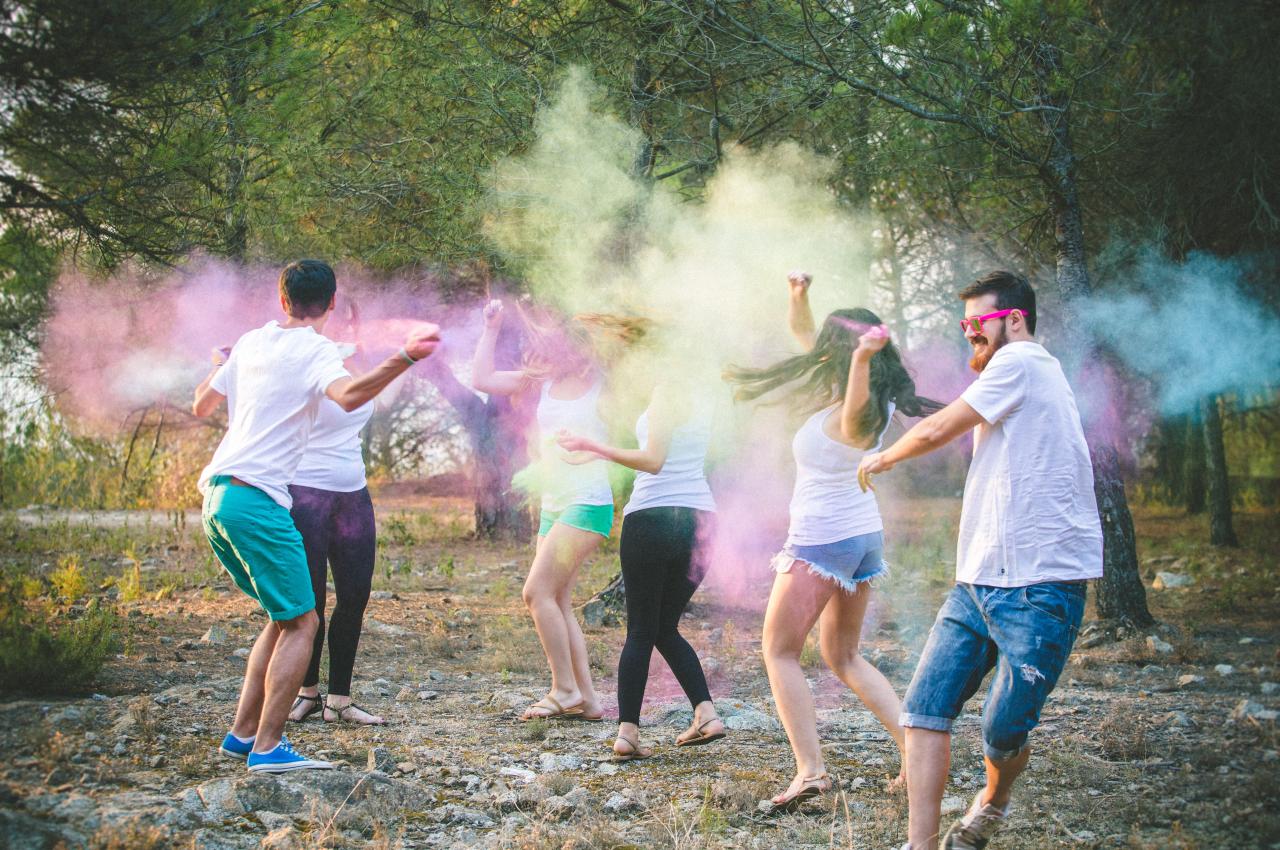 Creating an Experience
Following on from the desire for more intimate and personalised weddings, comes the aspiration of creating an exceptional wedding day experience complete with unique entertainment.
Of course, all weddings want to provide a memorable day which is remembered by all who attend.
However, thanks to social distancing, weddings during 2020 are pointing towards a more immersive experience.
With table service dining and the need for entertainment during the day in replacement of the usual DJ and dance, wedding days are becoming even more unique in their scheduling.
This year has seen a spark in more unusual and interactive forms of entertainment, such as tarot readers, artists, and street performers.
Choosing Spain for Your Winter Destination Wedding
We may be biased to suggest Spain as the ultimate destination winter wedding, but there are many benefits to choosing this beautiful country to host your big day. Winter is the perfect time to plan your wedding, with more availability of venues and services, which are often oversubscribed in the summer months.
Make it Happen BCN live and breathe weddings and ensure all our services provide the most genuine representations of couples on their wedding day. To discover how Natalia can provide your idyllic wedding, why not contact us today?
Talk to you soon, weddingmates!
Hugs and kisses.
---
If you are considering planning a destination wedding or elopement in Spain, Make It Happen BCN are here to help. A dedicated and experienced wedding and events planning service based in Barcelona. Talk to me! Follow us on Instagram for more inspiration every week.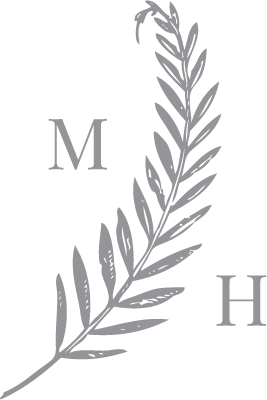 I am Natalia, your luxury wedding planner in Barcelona, a down-to-earth girl who has one distinctive quirk: I love weddings. We will work side-by-side. I will listen to you and offer you the help you need, whether the details of your dream wedding are already set in stone, or you need a comprehensive plan for the event.