PLANNING YOUR ENGAGEMENT: FROM PROPOSAL TO ANNOUNCEMENT
Once you have committed your life to someone, little else makes you feel as fulfilled as when you see your partner truly happy.
From your first date to your first holiday together, meeting their family and moving into a new home, the firsts are just the start of the incredible journey and life you will share together.
Knowing they're the one
Knowing that your partner is the only person you desire to be with for eternity is an influential and profound realisation. Openly stating this through a marriage proposal should reflect this beautiful and powerful decision.
As a luxury wedding planner in Barcelona and Spain, our head wedding planner Natalia has many unique and inspiring engagement ideas to share with you if you find yourself ready to propose this year!
Have you already popped the big question? The next exciting step is to share your wonderful news with those you're closest to, and Natalia offers excellent advice on that too!
Choosing a location for your proposal

We all dream of our wedding proposal to tug at the heart strings and spark emotions. Even more so, we hope for it to be unique to us, reflecting the magnificent relationship that we share with our partner.
A proposal is the first official way of solidifying your deep connection and the total dedication you have for one another. Marriage itself, is one of the most powerful ways to publically express how you envision your future with your partner and your life together as a partnership.
Therefore, the location of your proposal should enhance these immense feelings and beautifully compliment your relationship.
Taking the time to reflect what this means for you and your partner will help you plan how you should propose.
Consider the atmosphere
The surrounding environment and atmosphere is a significant consideration when planning a proposal.
What type of mood are you aspiring to create? What kind of atmosphere does your partner prefer? Would it be important to have family and friends present? Or do you think exclusivity would be more suitable?
It is essential to reflect on how you would like to remember the proposal and what feelings you would like to accentuate.
Intimate or lively
There are other areas to consider too, such as indoor or outdoor locations. Would a quaint and private garden or would a cliff top, where it's just you two against the world, be the ultimate place for the proposal?
Or would an energetic dinner party be the preferred option? Is there a family reunion coming up where your partner's closest are attending? Would your partner want them to be part of the proposal?
Daytime or evening
The time of day can also influence the atmosphere. What kind of lighting would you like for the proposal? Something bright, airy and open, or would you like something magical under the stars in the evening?
Meaningful dates
Another aspect to consider when planning your proposal is the date. Would your partner be blown away from something unexpected, or would a specific date feel more meaningful to them? Whichever date you choose, it should feel like the natural choice for your relationship.
For some, significant dates hold momentous meaning and will offer a special twist on their proposal, such as :
Valentine's day
Christmas Eve
Christmas Day
New Year's Eve
New Year's Day
A birthday
An anniversary
On the other hand, some people don't like the idea of these potential dates overshadowing their proposal.
Unique proposal location ideas
Creating your perfect proposal is dependent on what you want and how you would like your partner to be asked the big question! No one can tell you how to do it, so it's an exciting time to develop unique and original ideas that hold exceptional value to you and your relationship.
Here at Make it Happen BCN, we love to support couples in love where we can. We have created a list of things to contemplate for your proposal and potential locations. We hope they spark some inspiration for you!
While travelling together to a spot that your partner was eager to see.
During an organised activity that your partner loves.
Somewhere underneath the stars such as a secluded beach or beautiful garden. Some beautiful candles will make the rest.
Creating a scavenger hunt that takes them to all their favourite places or pastimes – there may even be a few of their most loved pampering treats in there!
Organising photographer to capture the moment as it happens – ideally, staying undercover before the big moment!
Putting together a special video of your time together and your favourite clips.
Proposing while at a family event – if so, you may want to consider getting family in on the surprise to avoid overcomplicating it!
Maybe you would like something more natural, or for the proposal to happen at an unexpected moment or place. Like surprising your fiancé at work or organising a surprise with your partner's closest friends. Maybe you would like to transform something from your everyday routine, such as a dog walk or exercise, into the magical moment?
Preparing for the moment
Once you've decided how, where, and when you will propose, it is essential to make sure you feel prepared and ready.
Ideally, the essentials have been covered; you will be at a suitable place in your relationship to pop the question, know what type of engagement ring your partner would like and spoken to essential family members beforehand.
Practice
If the big day is coming up, try a few practise runs out loud, so you know exactly what you want to say and how. You may want to explain to them why you want to get married and what your marriage and future will hold for you. Saying it confidently at the time is integral, and practising can help you with this!
Announcement
When you decide to tell others of your news is entirely up to you, it is a decision to make as a couple.
After you're engaged, you may want to savour the beautiful intimacy a proposal brings for as long as possible.
It may also depend on the type of wedding you wish to have. If it is an elopement, you may not want to tell anyone. If you desire to have a smaller wedding, you may only want to say to your invitees, or if you envision a large wedding, you may prefer to have a party to tell all your friends and family.
If you're concerned that some of your family and friends may find out before others and feel left out, you can organise a lunch or dinner with them all together. Or you may want to announce the news individually!
Next steps
If you're finally engaged and curious about the next stage of the process, it is time to think about the type of wedding you wish to have and approach a wedding planner.
There are many aspects to consider in the planning process's next stages, especially with current COVID restrictions.
Deciding on your wedding venue is one of the most major decisions and will undoubtedly be a high priority. An even more important step previous to this is to settle on the wedding budget. You will also need to decide which type of wedding you would like. It could be an elopement, an intimate ceremony or include many guests, for example. Would you like your wedding to be at home or is a destination wedding more suitable, also?
Then you will want to plan:
Who will be responsible for photography and videography to capture your special day.
Any floral arrangements to help set the tone for the day.
Wedding catering, including any tastings you may need to help the decision process.
The type of entertainment you will require, such as music.
A celebrant you feel comfortable with, that can also encapsulate your personalised ceremony requirement- essential for interfaith weddings.
The perfect wedding stationery which reflects the theme of your wedding.
Any decorations and stylistic features you want to encompass on the wedding day.
The wedding outfits.
For a more in-depth overview of the wedding planning process, take a look at our blog on when should you be booking your wedding vendors to discover the timeline of planning.
If you could use Natalia's expert support for your wedding day, why not contact her?
With vast experience in wedding planning, Natalia starts the process with a simple discussion to understand how you envision your day and talk you through the unique opportunities available to you.
Talk to you soon, weddingmates!
Hugs and kisses.
---
If you are considering planning a destination wedding or elopement in Spain, Make It Happen BCN are here to help. A dedicated and experienced wedding and events planning service based in Barcelona. Talk to me! Follow us on Instagram for more inspiration every week.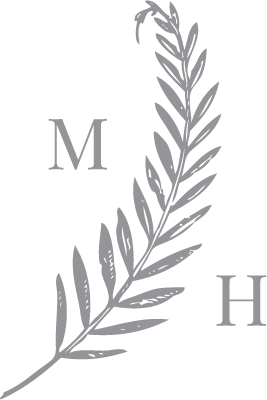 I am Natalia, your luxury wedding planner in Barcelona, a down-to-earth girl who has one distinctive quirk: I love weddings. We will work side-by-side. I will listen to you and offer you the help you need, whether the details of your dream wedding are already set in stone, or you need a comprehensive plan for the event.