5 AMAZING IDEAS FOR A VIP HEN PARTY IN BARCELONA
With a wedding approaching, you may be considering what to do for your pre-ceremony celebrations. Hen parties are a special way for the bride and her closest friends to celebrate before the big day, and often involve a fun weekend away together.
Spain is a particularly popular destination for hen do's, especially with the appealing option of renting out a private villa for the weekend on the cards!
We share a few ideas about what you could get up to while at a VIP hen party in Barcelona!
Yacht party
Up for bubbly on a boat? A yacht party is the ultimate VIP hen party experience! You and your girls out on the ocean in a private yacht, with unparalleled views and unlimited Champagne – we can't think of anything better! Relax and get your tan on or head to a group boat party for one of Barcelona's floating nightclubs with DJ sets!
Beachfront bars
Many brides-to-be and their hens see the hen party as a chance to let loose before the wedding and enjoy a few drinks! Barcelona proves an exciting destination for many because of its beautiful beaches. And what better way of combining these two factors than with a visit to a beachfront bar?
There are many beachfront bars in Barcelona that allow you and your girls to sip cocktails on the sand or enjoy a spot of local cuisine. Whether you want a sit-down meal overlooking the sea, a glass of Champagne while reclining on a beach lounger or a classic cocktail from a chiringuito, there are plenty of beachside spots to choose from!
Enjoy some tasty tapas
A trip to Barcelona isn't complete without sampling some Spanish cuisine! For those visiting, tapas is often an appealing option, allowing you to try a varied selection of dishes in one meal – so you can experience all the tastes that Spain has to offer!
Tapas is a great choice for hen parties too, as there is something for everyone to enjoy with this type of dining, and you can eat as much or little as you desire.
You can find tapas restaurants to sit and snack or embark on a tapas tour around the city, enjoying nibbles as you explore the local area.
Spanish dance class
A group activity is a must for a hen party, and when you're visiting Barcelona, it's the perfect opportunity to do something with a Spanish flair. A bold and lively Flamenco session can be just the thing for the hens!
Enjoy dressing up together in the iconic flamenco dancer dresses and get stomping and clapping in time to traditional tunes.
Not only is this great fun and an exciting bonding experience, but it can teach you some new moves for before you hit the dance floor at the clubs later on in the night!
Wine tasting
For the sophisticated bride, a visit to a boutique winery for a local wine tasting session can be the ideal group activity. Sample Catalan Cava and more delicious local wines as you discover more about the winemaking process.
Some wineries will even offer you the chance to help out and bottle your own wine to take home and enjoy back in your villa or hotel!
We hope that this has given you some ideas about the possibilities available for a VIP hen do in Barcelona. It may also inspire you to consider a destination wedding in Catalonia too!
If you are looking to plan a pre-wedding event in Spain, then Make It Happen BCN can help you to arrange and organise the ultimate hen party! Whether you want a themed party in an exciting location or a night out you won't forget, event planner Natalia is here to help. Get in touch to discover the potential for your hen!
Talk to you soon, weddingmates!
Hugs and kisses.
---
If you are considering planning a destination wedding or elopement in Spain, Make It Happen BCN are here to help. A dedicated and experienced wedding and events planning service based in Barcelona. Talk to me! Follow us on Instagram for more inspiration every week.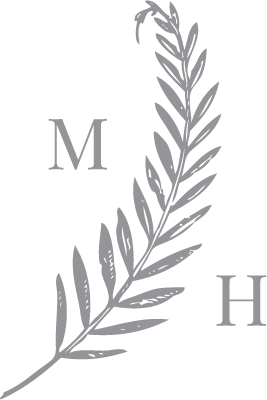 I am Natalia, your luxury wedding planner in Barcelona, a down-to-earth girl who has one distinctive quirk: I love weddings. We will work side-by-side. I will listen to you and offer you the help you need, whether the details of your dream wedding are already set in stone, or you need a comprehensive plan for the event.