WHY CONSIDER A WEDMOON?
For couples who want to avoid the confines of a traditional wedding format, there are many more modern trends for ceremonies and venues that have come into fashion in recent years.
A growing trend for weddings is to have a wedmoon – also known as a weddingmoon.
We take a look at what a wedmoon is and the reasons why you may wish to consider one for your wedding!
What is a wedmoon?
A wedmoon refers to having your wedding and honeymoon together in one trip. Wedmoons are like an all-inclusive wedding holiday, which allows you to enjoy your wedding vows abroad in a tropical mediterranean setting followed by your honeymoon in the same luxurious location, with no extra travel required.
Why choose a wedmoon?
There are many benefits to picking a wedmoon, which can ultimately make things easier and less stressful for the bride and groom following their special day. Here we take a look at some of these reasons.
More convenient
One of the primary perks of a wedmoon is the convenience. Having your wedding and honeymoon in the same location can be more convenient as it means you won't have to travel again immediately after your wedding.
This can take the stress away from the thought of airports and travel, and allow you to enjoy your big day with your full focus on the festivities.
Spending more time in a special place
Just imagine being able to enjoy your ceremony while overlooking a stunning Spanish beach before spending the next week or two sunbathing on the very same golden sand, or exploring the culinary delights of the local area!
If you've decided to enjoy a destination wedding, then staying on afterwards for your honeymoon can allow you to forge an even deeper connection with the location, and make your choice of venue all the more special.
This can be particularly exciting for those who live further afield who are travelling from the likes of America, Australia or Asia to enjoy a wedding in Spain. It offers the perfect excuse to turn your wedding into a full Euro-sightseeing tour after your celebrations!
Can save money
Combining your wedding and honeymoon into a wedmoon has the potential to help lower costs. With the wedding and honeymoon in the same location, you'll have fewer travel costs.
If you're having your ceremony or reception in a hotel, then you may be able to get a discount or reduced rates having booked a longer stay beyond your wedding also.
Limit your guest count
Creating your guest list can be one of the most challenging parts of getting married. Because wedmoons are hosted abroad, you can worry less about the number of attendees, as it is customary to only invite close family and friends to a destination event.
With extended family less likely to make the trip overseas, as opposed to popping to a local venue, you can cut down your guest count in a guilt-free manner!
Not only can this help to reduce costs, but you'll be able to spend more time with those closest to you.
If you're thinking of a destination wedding or wedmoon in Spain, then discover how Natalia can support you with the plans for your big day by getting in touch!
Talk to you soon, weddingmates!
Hugs and kisses.
---
If you are considering planning a destination wedding or elopement in Spain, Make It Happen BCN are here to help. A dedicated and experienced wedding and events planning service based in Barcelona. Talk to me! Follow us on Instagram for more inspiration every week.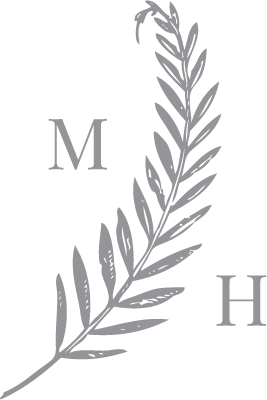 I am Natalia, your luxury wedding planner in Barcelona, a down-to-earth girl who has one distinctive quirk: I love weddings. We will work side-by-side. I will listen to you and offer you the help you need, whether the details of your dream wedding are already set in stone, or you need a comprehensive plan for the event.