THE BEST WEDDING SUITS FOR HOT WEATHER
Most people will have seasonal attire – swapping sweaters for shirts as the weather gets warmer. The same should be true for your wedding attire.
While a wool suit jacket can look refined and stylish, the heavy fabric is likely going to prove too warm for grooms who have their special day booked in for the summer months or at a destination that has warmer weather, such as if you are planning a wedding in Spain.
To help you avoid sweat patches on the big day, we're here to share some of the best wedding suits that won't make you overheat in warmer weather.
Linen or seersucker
Instead of wool or cotton, swap your suit material for linen or seersucker, which are much lighter fabrics. These will keep you cooler, without losing any of the classy or formal look that a suit jacket offers.
From a distance, a navy linen suit will look no different to a cotton or wool option, so if you're worried about keeping things traditional, then this is the best option for you.
Linen and seersucker suits also offer the choice to play around with colours and patterns, like stripes and checked, if you'd like to have a more unique outfit.
Lighter colours
Although black and navy suits are the traditional options for Western weddings, dark colours retain heat and can make you even warmer on a hot day.
Ditch the dark and opt for a lighter suit, such as white, cream, pale blue, light grey or beige. Not only will these colours keep you cooler, but they can also work better with the theme of summer or beach weddings!
Lose the jacket
While a formal suit has long been the norm for weddings, modern grooms and male attendees have opted to ditch the jacket and instead simply wear a shirt with either braces or a waistcoat.
If it's going to be so warm you'll spend most of the day with your jacket off anyway, then you may as well embrace it as part of your look!
Instead of choosing a jacket, invest a little more into your accessories, like braces and bowties. Look for exciting patterns and prints to catch the eye and bring a bit of personality to the outfit.
Try shorts
Beachfront wedding or a reception on a yacht? You wouldn't wear a full suit to the beach ordinarily, so there's no need to make that change for the big day!
If you'd prefer to keep the jacket in your wedding attire look, then swapping out full-length trousers for shorts is a brilliant way to keep cool.
The venue is an important consideration here, though, as shorts on the beach, boat or garden party will look suitable, but sporting shorts to a ballroom venue might be too casual!
We hope that this has given you some ideas and inspiration for summer wedding wear! If you need more help with arranging your wedding, including assistance with finding the perfect wardrobe, then get in touch with Natalia to discover more about the wedding planning services we offer.
Talk to you soon, weddingmates!
Hugs and kisses.
---
If you are considering planning a destination wedding or elopement in Spain, Make It Happen BCN are here to help. A dedicated and experienced wedding and events planning service based in Barcelona. Talk to me! Follow us on Instagram for more inspiration every week.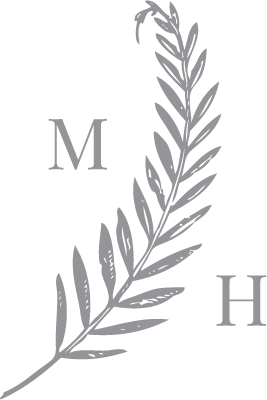 I am Natalia, your luxury wedding planner in Barcelona, a down-to-earth girl who has one distinctive quirk: I love weddings. We will work side-by-side. I will listen to you and offer you the help you need, whether the details of your dream wedding are already set in stone, or you need a comprehensive plan for the event.