WEDDING TRADITIONS YOU'LL LOVE
Weddings are, in themselves, a tradition. This way of celebrating love and the union of two people has been around for thousands of years, with the first recorded evidence of a marriage ceremony taking place in 2350 B.C!
It's safe to say that since then, weddings have adapted, evolved and developed further traditions that are part of cultures around the world.
Here, we're sharing a few of our favourite world traditions and new trends that you may wish to incorporate into your own wedding ceremony.
Wedding traditions from around the world
Norway
In Norway, it is tradition for the bride to wear a silver and gold crown that is adorned with charms to ward off evil spirits. The idea is that the charms will tinkle as the bride moves and that sound will scare away spirits.
Another Norwegian wedding tradition is having Kransekake instead of an iced wedding cake. The Kransekake is a towering, tiered cake, made of 18 rings of almond-flavoured cake that stack together into a cone shape.
Spain
In Spain, it's all about the accessories! The groom's friends will take scissors to the groom's tie and chop it up into pieces, which will be sold to guests to raise money for the happy couple.
Likewise, the bride's friends will take her garter and sell it or get guests to bid on it, in order to gather funds for the newlyweds!
If you would like to learn more about Spanish wedding traditions you can discover some of them on our blog.
Mexico
During a traditional Mexican wedding ceremony, the couple will have a lasso made of rosary beads placed around their shoulders in a figure of eight shape while they exchange their vows.
Called El Lazo, the tradition celebrates the couple's union, as the figure of eight represents infinity, symbolising how long they want the marriage to last!
Russia
Russian couples will share Karavai, a wedding sweetbread decorated with interlocking rings to represent faithfulness, and wheat to symbolise prosperity.
The happy couple is meant to take a big bite without using their hands, and whoever takes the biggest bite is considered the head of the family.
Philippines
After getting married, couples in the Philippines will release a pair of white doves, which represent a harmonious life. One male and one female dove will be used for this part of the ceremony.
Argentina
Many cultures around the world consider catching the bride's bouquet as the way of identifying which woman is next to marry. But in Argentina, they have their own tradition!
Instead of throwing a bouquet, the wedding cake is filled with items attached to ribbons. Single women are invited to pull the ribbons, one of which is tied to a ring. Whoever pulls out the ring will be the next bride!
New wedding trends
Unique wedding set ups
Try something new for your ceremony. Instead of setting up seats facing an arch or stage, why not arrange your seats in a circular manner and stand in the centre for the ceremony?
You could also try a winding aisle shape, rather than a straight path for a unique wedding ceremony.
Eco weddings
Have a more sustainable wedding by choosing more eco-conscious options, such as second-hand or re-wearable clothing, reusable tableware and locally sourced produce.
Micro weddings, with only the closest family and friends in attendance, is another new trend that can help support the environment, as fewer guests mean less waste!
Alternative wedding registry
Nowadays, many couples get married at a point in their life when they already have cookware and towels of their own – the traditional wedding registry has become a bit redundant.
Instead of listing physical objects to own, why not request money for a house fund, honeymoon fund or charitable donation. If you'd rather offer more set gift options, you could list experiences for guests to pay for, such as a hot air balloon ride, a diving adventure or a fancy afternoon tea gift certificate!
Non-traditional rings
Wedding bands don't have to be made of gold now – there are so many new options. If you're an active couple, you might want to choose a silicone ring that can be easily cleaned. Some couples even prefer to get a "ring" tattooed on their finger. Other options include wood, titanium or cobalt.
You and your partner can choose rings that reflect your personalities as a couple, rather than having to pick the traditional option.
If you would like to incorporate any of these wedding traditions or trends into your own ceremony, then get in touch with us, and we can help you to bring these traditions into your big day.
Talk to you soon, weddingmates!
Hugs and kisses.
---
If you are considering planning a destination wedding or elopement in Spain, Make It Happen BCN are here to help. A dedicated and experienced wedding and events planning service based in Barcelona. Talk to me! Follow us on Instagram for more inspiration every week.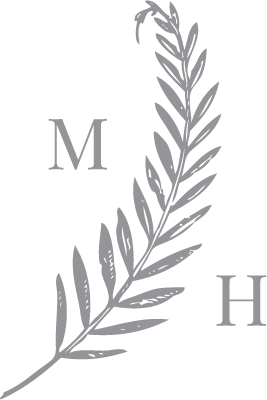 I am Natalia, your luxury wedding planner in Barcelona, a down-to-earth girl who has one distinctive quirk: I love weddings. We will work side-by-side. I will listen to you and offer you the help you need, whether the details of your dream wedding are already set in stone, or you need a comprehensive plan for the event.