WEDDINGS AND CULTURE: BUDDHISM
Marriage is regarded as a celebration of love as a social institution in Buddhism, with a significant focus on each individual's background and heritage.
The religious aspect of a wedding is not as vital in Buddhism, meaning that each marriage ceremony will vary according to the culture of those getting married. In Buddhism, there is a celebration of a Buddhist blessing instead of a "wedding", in which the marriage and the couple are blessed.
The celebration overfills with symbology; a fundamental part of the ceremony is the offerings made by the couple, such as food. Each ceremony depends on the individuals involved.
Here at Make it Happen BCN, creating unique religious wedding ceremonies for couples is at the heart of what we do. We have a deeply embedded passion for creating interfaith weddings that celebrate each person's different cultures brought together by love.
Why Catalonia is perfect for a Buddhist wedding



If you're after a certain vitality to enhance your big day, Catalonia offers many perfect locations for you to choose from. A hub of multiculturalism, it has many stunning venues that lend themselves to a Buddhist wedding.
Beautiful and Natural Locations
A main draw of Catalonia is its expansive and breathtaking scenery. From tranquil islands in the glimmering Mediterranean Sea to exclusive locations hidden in the mountains, there is much to behold across its scenic landscape.
You may want to celebrate next to the stunning limestone cliffs of Parc Natural del Garraf in Stiges, or head to La Seu d'Urgell to embrace its epic mountain views. Whichever you choose the closeness to nature is unforgettable.
To learn more about the beautiful locations we have featured, and others, take a look at our blog on Catalonia's charming wedding locations.
Large venues
A key feature of a Buddhist wedding is the merging of two families. If you have many guests from each respective family, there are some fabulous venues which can accommodate large parties. To find out more, take a look at our guide on beautiful wedding venues in Spain.
Suppose you are after a more intimate setting. In that case, Catalonia is also home to some of the most romantic and exclusive locations, allowing you to focus on the purity of your love.
Celebrations
Catalonia magnificently balances natural beauty with a lively, social scene. Celebration is at the heart of a Buddhist wedding, with song and dance a vital aspect of the wedding day.
Catalan culture is full of life and festivities. You can choose some of the most authentic entertainment to complement your day and create an infectious atmosphere for people to join in.
A focus on your customs



Catalonia is renowned for its diversity, welcoming different customs and cultures in its charming setting.
However you would like to celebrate your love, we can ensure that all your local customs are elegantly included on your day.
How Make it Happen BCN can support you and your Buddhist wedding



Working with you is at the core of our wedding planning. Our head wedding planner Natalia dedicates the start of your wedding journey to thoroughly discussing your hopes and desires to ensure that your wedding encapsulates both your values.
Feel inspired by browsing through our website and take a look at some of our most stunning weddings we have organised.
How would you like to combine your Buddhist traditions on your wedding day? Why not get in touch with us; we would love to hear more about your plans and how we could help support your dream wedding day!
Talk to you soon, weddingmates!
Hugs and kisses.
---
If you are considering planning a destination wedding or elopement in Spain, Make It Happen BCN are here to help. A dedicated and experienced wedding and events planning service based in Barcelona. Talk to me! Follow us on Instagram for more inspiration every week.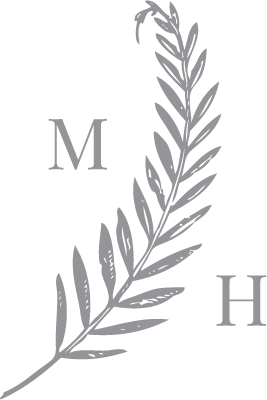 I am Natalia, your luxury wedding planner in Barcelona, a down-to-earth girl who has one distinctive quirk: I love weddings. We will work side-by-side. I will listen to you and offer you the help you need, whether the details of your dream wedding are already set in stone, or you need a comprehensive plan for the event.