CELEBRATING YOUR WEDDING WEEKEND: PRE AND POST-WEDDING IDEAS
If you're planning a destination wedding with a reasonably large wedding party, you may require some guidance on keeping everyone entertained throughout their stay.
A destination wedding tends to span over a long weekend. As wedding hosts, you will naturally feel responsible for your guests, especially if they are travelling to a new destination.
As a luxury wedding planner in Spain , here at Make it Happen BCN, we excel in organisation skills! We are always eager to offer our advice and expertise, and we provide our top itinerary ideas and activities to ensure your destination wedding runs smoothly.
Welcome party



An excellent way to ensure everyone is looked after upon their first day is to organise a welcome party in the evening. This doesn't necessarily have to be a party as such, but an organised event where people can dine without the worry of where they should eat in the evening.
This also offers a great opportunity to meet and greet the guests, ensuring that you can say thank you to everyone in attendance. Starting the wedding off in a more relaxed and informal manner can help to reduce any anxieties about the big day too!
It could be organised at your accommodation or a local restaurant. It is essential to organise it in advance to ensure the evening runs smoothly, and it is important to consider the different arrival times of your guests and that any dietary requirements are catered for.
Upon arrival, a welcome party also gives your loved ones a chance to catch up with those they may not have seen for a while before the big day!
Exploring the location



One thing that many people are eager to do is to explore the area. Organising a sightseeing trip is sure to entice your guests, to make the exploration more inclusive you can also ask your guests where they would like to visit in advance.
If your wedding is in or surrounding Barcelona, there are some must-see places to visit.
The stunning Catalan city is described as an outdoor, walking museum for a reason, and the unique architecture and beautiful Gothic streets will immerse you and your wedding party. Some places you may want to add to your itinerary include:
The Gothic Quarter and The Ramblas
Two Gaudi Casas
La Sagrada Familia (famously still under construction)
Brunches



To make the most of the local cuisine, brunches are a lovely way to relax as a wedding group. On your wedding day, you may have a wedding menu that reflects your culture and traditions. Brunches allow you to explore the area's delicacies and offers a culinary experience reflective of the destination.
An after wedding brunch is an excellent way to bring everyone together after the wedding day. A perfect balance between a hearty breakfast and an early meal, so that the night owls who made the most of the evening celebrations don't have to wake up too early and have time to recover their energy!
Bridal brunches are also great to organise the day before the wedding or on the wedding morning and will provide an opportunity to enjoy some exclusive time with your closest family and friends.
For more inspiration on Spanish wedding cuisine, you can discover more in our blog!
Potential Activities to Try



Depending on your guests, you can include some great activities and experiences during your wedding party's stay. Each will vary according to the destination, but here are some of our recommendations for you to consider:
Wine tasting – Spain is inundated with incredible wine regions, and if you are staying in one, a wine tasting experience should be at the top of your agenda. Penedés is home to lustrous mountain scenery and pristine beaches. It is also the producer of Spanish sparkling wine, Cava. It is only less than an hour from Barcelona via train too!
Watersports lessons – Surfing lessons are a fun way for people to enjoy the glistening Spanish coast. Areas in Northern Spain are renowned for waves as well as some of the islands!
Hiking + outdoors picnic to enjoy nature and detox from the urban – With such vast countryside, you can enjoy a hike in any area of Spain! You can organise a walk amongst yourselves or research local guides to help you. Take a look at our

10 charming wedding locations in Spain

for more inspiration!
Shopping tours – If you are in Spain's quirky cities and towns, your guests may want to indulge in a spot of shopping for a unique retail experience.
Spa treatments – After travelling, a relaxing activity for your wedding guests is to organise spa treatments. There may be services offered at your accommodation, such as a hotel, or you may choose to visit specialist spas close to you.
Any type of workshop (cocktails creation, artisanal manufacture of custom wicker bags for the beach, a tortilla de patata workshop, Catalan gastronomy food pairing, decoration of your own espadrilles, basic notions of regional dances: sardanes, sevillanas…) where your guests can participate and immerse in the local culture and traditions.
Celebrating Your Interfaith Wedding



If you are planning an interfaith wedding, you may want to celebrate your wedding over a couple of days to ensure that each religious ceremony is experienced.
For example, if you hope to create a Hindu and Catholic interfaith wedding, you may have a Hindu wedding ceremony on Saturday, and on Sunday you may have a second ceremony encompassing Catholic traditions.
Make it Happen BCN specialise in organising interfaith destination weddings and create an authentic experience for you and your marriage.
If you would like to find out how Natalia can help you, why not get in touch today?
Talk to you soon, weddingmates!
Hugs and kisses.
---
If you are considering planning a destination wedding or elopement in Spain, Make It Happen BCN are here to help. A dedicated and experienced wedding and events planning service based in Barcelona. Talk to me! Follow us on Instagram for more inspiration every week.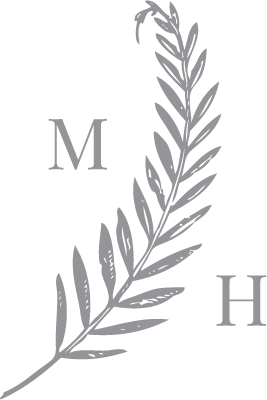 I am Natalia, your luxury wedding planner in Barcelona, a down-to-earth girl who has one distinctive quirk: I love weddings. We will work side-by-side. I will listen to you and offer you the help you need, whether the details of your dream wedding are already set in stone, or you need a comprehensive plan for the event.