A COMPLETE GUIDE TO HAVING ANIMALS AT YOUR WEDDING
Animals are the best! They make us laugh, smile and bring joy. Therefore, including animals at your wedding can be fun and gratifying, whether it's your own dog or cat, horse, alpaca, deer, or cow that you can hire and have at your wedding venue. Did you know
nearly two-thirds of dog owners
want to get their pets involved on their wedding day? If you are thinking about having animals at your wedding or wonder how to incorporate them into your
wedding theme
, this article is for you…
How long should you keep your animals at your wedding?
The most typical time frame for animals to be present at a wedding is two hours.
This time frame is due to a few factors;

This provides your animals adequate time to participate in the ceremony. The ideal time for your guests to engage and have fun with the animals is between the ceremony and reception.

It gives the bridal party enough time for both formal pictures and for everyone else to unwind and mingle. (Plus, there will be several bathroom breaks!)
What must you confirm with your venue to ensure you can include animals at your wedding?
There are a few things you need to confirm with your venue to ensure you can include animals at your wedding.
For one, ask whether the venue has any policies about animals. Some may have a policy against dogs or cats, for example, or only allow service animals. Others might have a policy against all pets.
You should also confirm whether the venue has any requirements for your pet's behaviour during the ceremony or reception. For example, some venues require all pets to be kept on leashes, while others will allow them off-leash if they are well-behaved and under control at all times.
You must also ensure that your venue is okay with your animals being present if they were not originally part of the wedding. There can be limitations on what you can and cannot do depending on the type of wedding venue you have (such as an opulent ballroom or national park). Another perfect option is to have your wedding at a private venue, rented exclusively for you (and that allows pets), so that you can enjoy a magical day with your loved furry friend.
Make sure you plan for and take into account breaks for the animals at your wedding
Your animals will need breaks from time to time to stay healthy and improve the quality of their interactions with visitors.
Breaks may be necessary to stretch, change things up, relax, reset mood, and have toilet breaks occasionally.
Ensure that your animals have a clear way to their lavatory area and that there is a secluded spot on the property where someone may bring them if they do need to go. To ensure that it won't conflict with any of the areas, you should be able to discuss where this site is with your venue.
How relaxed should the animals at your wedding be?
Any animal functioning in an unfamiliar setting should be entirely at ease with its surroundings. It's crucial to ensure your animals have a space all their own, are kept away from strange or possibly dangerous objects like moving picture booths or loud noises, and that your visitors understand how to treat your animals properly. If you're taking your own pet with you, be careful to teach them so they're accustomed to anything that could be a little out of the norm.
Ethical involvement of animals at weddings
We support the long and happy life of animals, that's why we would only recommend incorporating animals into your wedding in an ethical way. As animal lovers we wouldn't suggest the "hiring" of animals for your wedding. We fully support having your own animals at your wedding, but yes, there will still need to be arrangements made for after they make their appearance.
Did you know that things like releasing doves or butterflies at a destination wedding could be harmful for the balance of the native wildlife. Using third parties to hire animals also translates to exploiting them for financial gain with unnatural social interactions. Examples of this include sedated tiger petting, elephant rides and painting shows. We love to see animals happy and free in their own habitat.
We hope you enjoyed this list of how-tos and pet-friendly wedding ideas. Whether or not you can include animals at your destination wedding truly depends on whether your venue allows them. You should confirm with your venue that they are, in fact, OK with it before you bring them.
Are you planning a destination wedding and are thinking of incorporating your precious pets into your special day? Then please get in touch with us and find out how we can help you share your special day with your loved ones and furry friends.
Talk to you soon, weddingmates!
Hugs and kisses.
---
If you are considering planning a destination wedding or elopement in Spain, Make It Happen BCN are here to help. A dedicated and experienced wedding and events planning service based in Barcelona. Talk to me! Follow us on Instagram for more inspiration every week.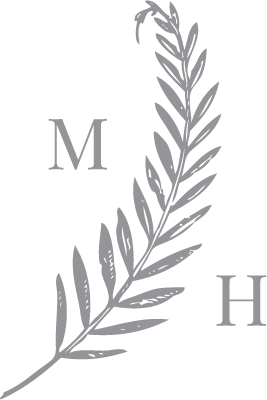 I am Natalia, your luxury wedding planner in Barcelona, a down-to-earth girl who has one distinctive quirk: I love weddings. We will work side-by-side. I will listen to you and offer you the help you need, whether the details of your dream wedding are already set in stone, or you need a comprehensive plan for the event.