WHAT TO CONSIDER WHEN IT COMES TO WEDDING FLORALS?
Making a big impact to your wedding guests is becoming one of the top priorities of couples when they plan their wedding. Decoration and creating a determined atmosphere has a lot to do with this, and especially, the wedding florals arrangements.
At MIHBCN we are passionate about wedding florals and we fancy adding that extra touch of nature and finesse when we style our clients' weddings. As we know it is an unexplored field for some of you, we have talked with Yolanda, the genius after Best Day Ever (a fabulous floral studio) to unveil some details and her expert insight regarding wedding florals.
Let's begin with this fascinating interview!
-First of all, could you tell us a bit about what you do and your career so far?
Best Day Ever was born in 2015 like a floral design studio based in Barcelona. We offer bespoke floral design for weddings and events throughout Spain for aesthetically conscious couples providing elegant organic florals, refined & effortless elegance using only the best quality seasonal fresh flowers.
-What would you say couples can do to make their floral styling feel high end?
The floral impact is achieved with quality designs that experiment with volumes, textures, structures and complex and innovative approaches, using the best qualities of flowers, varieties such as garden roses, working with unique colours, etc. that proffer elegance and an organic style to the compositions.
Eventually, I would like to add that abundance of flowers is not synonymous to luxury. In fact, what will determine that value are the flowers and materials that we use in the wedding florals design.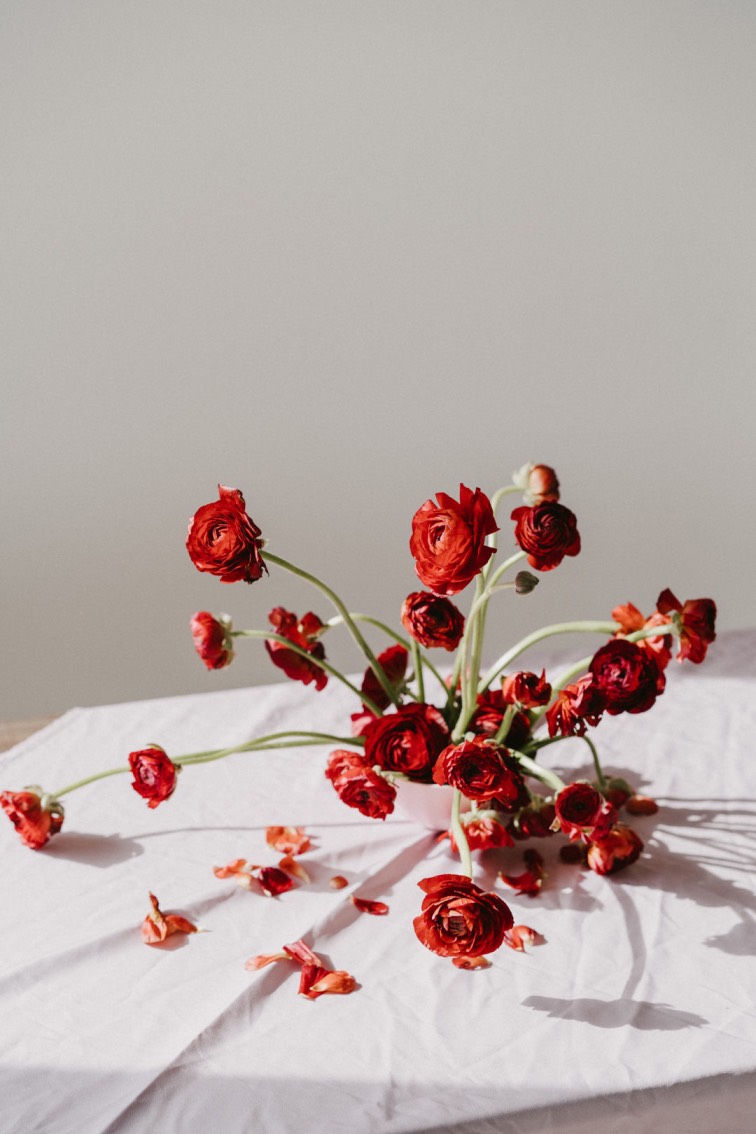 -How much of their budget would they need to allocate to flowers to achieve this?
This question is difficult to answer because it will depend a lot on the number of guests, bridesmaids bouquets, boutonnieres, the quantity of wedding florals arrangements…and all these variables are different for every wedding.
What I can tell you is that our minimum service fee for a wedding starts at 3500€.
-How early on in the planning – and budgeting – process do you advise couples think about flower arrangements?
I usually advise starting to outline the wedding florals from 1 year to 6 months in advance to be able to produce a quality floral design. The proposal should connect all the details, which are many so that there is consistency in the whole styling.
You have to bear in mind the bride's dress, the ceremony venue, the materials to be used for the dinner set up (table linen, tableware, decorative elements…) because all that, will mark the base on which the design is created.
-Can you suggest us any original or alternative use of flowers on a wedding (apart from centrepieces, wedding arches. . . )?
The possibilities are many when creativity is let free! Enable your flower studio to create for you. If you give creative freedom, then the best of your designer will emerge (I presume that the same happens with the Make it happen BCN décor and styling service). My biggest advice is that you trust the professional who is beside you in the wedding planning process. 
-What are some trends you are seeing for this season? What is to come for 2021 weddings?
This season seems to be on standby, but the dry flowers, the preserved arrangements, the colourful arrangements, the botanical influence…are yet popular. For 2021 predictions it's early, although I can imagine that the styles that have settled for this year will remain the next one.

For my part, I try to avoid incorporating very marked trends in my work for two reasons: on one hand, I want my designs to be timeless and not look old-fashioned and on the other hand, I don't want to get completely carried away by what others do, it cancels out creativity and makes us just another copy.
-What is your number one piece of advice for couples that can help them to get the most from your service?
The first thing is that they should establish the budget they want to spend on floral decoration. Next, they should choose a studio whose work they love with the advice of their wedding planner and then, they should give the florist freedom to create something unique for them.
Finally, they should establish priorities when it comes to distributing the budget: if they prefer to supply more importance to the ceremony, the reception, or to specific details in each area, etc.
We hope that you have enjoyed these interesting hints about the wedding florals background. Now you hold some valuable information that will help you to begin the journey of devising your wedding flower decoration.
If you feel that you require some additional guidance to organise all the details that join in the planning of your wedding, do not hesitate in contacting us! We will be more than happy to help you out.
Talk to you soon, weddingmates!
Hugs and kisses.
---
If you are considering planning a destination wedding or elopement in Spain, Make It Happen BCN are here to help. A dedicated and experienced wedding and events planning service based in Barcelona. Talk to me! Follow us on Instagram for more inspiration every week.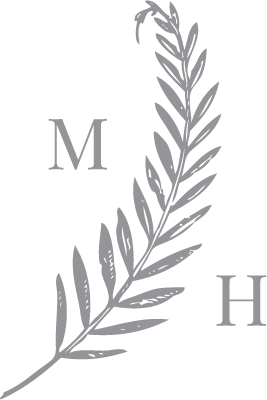 I am Natalia, your luxury wedding planner in Barcelona, a down-to-earth girl who has one distinctive quirk: I love weddings. We will work side-by-side. I will listen to you and offer you the help you need, whether the details of your dream wedding are already set in stone, or you need a comprehensive plan for the event.