TOP TRENDS FROM BARCELONA BRIDAL FASHION WEEK 2022
Bridalwear is one area of the fashion industry where a major recovery from the pandemic is anticipated. In this blog we carefully choose our favourite trends from
Barcelona Bridal Fashion Week 2022's
spectacular runway, and dive into the legacy this year's event has left.
Top Trends from Barcelona Bridal Fashion week '22
2022 has been a great year of fashion, for both ladies and gentlemen. With the start of a new season comes an entirely new collection of trends for the next. Barcelona Bridal Fashion Week is no stranger to setting new bridal fashion trends on the runway, and its most recent show will take your bridal inspiration to new heights. Let's have a look at some of this year's stand-out trends…
Regal style
It should be no surprise that the Bridgerton style has made its way into the wedding realm again. Empire waists, delicate cap sleeves, and squared necklines, all evocative of Daphne Bridgerton's own wedding gown, walked the Barcelona Bridal Week runway this year. With more seasons to come, we don't see this influence fading anytime soon.
This trend reminds us of the '90s and early 2000s fashion, and we couldn't be happier about it. The square wedding gown neckline will be popular in wedding dresses in the next half of 2022. It flatters busts of all sizes, providing support or coverage on your wedding day while also creating the appearance of tasteful cleavage by displaying more décolletage. While square necklines offer a regal touch to sequin and embroidered wedding gowns, they also look wonderfully beautiful on minimalist gowns made of crepe or other unembellished fabric.
Full-length sleeves and cuffs
Sleeves of different lengths and widths are soaking in the spotlight at the moment. We can't get enough of this trend, and we hope it never goes out of style!
We saw everything this year, from a delicate cap sleeve to an accentuated shoulder to a ballooning cuffed sleeve. The "poofed" shoulder is one of our current favourites since it is universally flattering and always pictures beautifully.
Sleeves have made a significant comeback in the bridal dress industry since Kate Middleton launched her classic long-sleeve wedding gown a decade ago (after being pushed aside for strapless and sweetheart necklines throughout the early 2000s). They'll still be popular throughout 2022, but billowing and voluminous shapes will be two of the year's top bridal trends instead of tight lace sleeves. Expect a lot of big, '80s-inspired details, such as puff sleeves and angular shoulders. If you're hesitant to jump into this daring trend, bishop sleeves -sleeves that are loose for the length of the arm and fitted at the wrists – are a more subtle option.
Short hemlines
With the dawn of micro-weddings, at-home ceremonies, and elopements, it's no wonder that short dresses are becoming increasingly trendy. These ultra-bridal alternatives offer everything from combining high and low components (including a train, of course) to being a contemporary, personalised version of a bridal style ideal for a courthouse wedding.
Marylise, Rembo Styling & Carta Branca
While shorter dresses were previously associated with more casual weddings, brides are increasingly opting for a shorter wedding gown regardless of the venue to show off their style (and legs!). Think of a huge bow, a flutter of feathers or fringes, or layers of lace to create a dramatic entry on your wedding day.
Ruffles
Tiered skirts, whether in a lovely satin fold or layers of tulle, had a big moment on the runway this year. This design, from the ever-talented designers Modeca, takes a voluminous skirt to the next level and adds a little flair. If you're searching for a fun take on traditional style, this is a bridal trend to look at.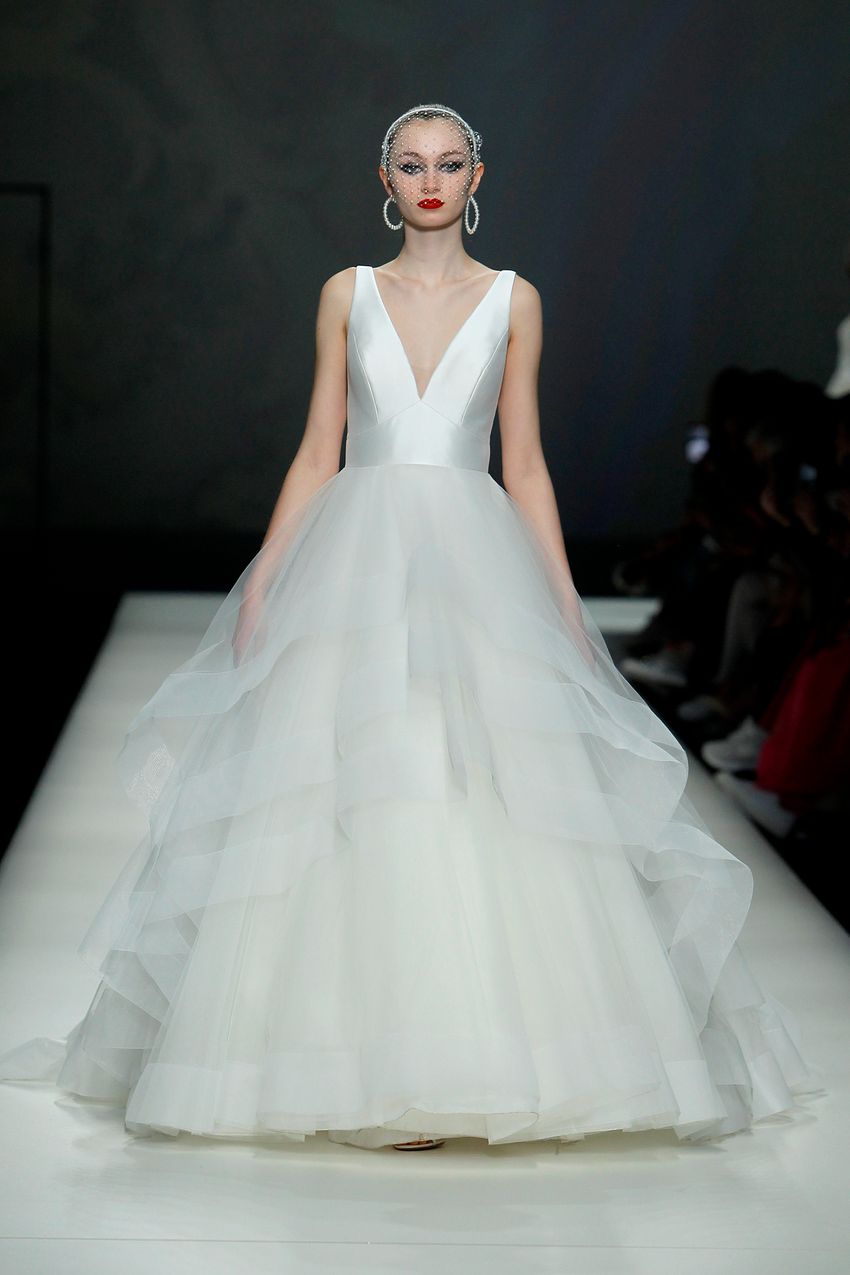 Consider this a sign to go for it if you've been waiting to live out your dream wedding fantasy. Dramatic, romantic ruffles offer you many alternatives for selecting a look fit for a Queen's wardrobe.
Dare to bare
The cut-out trend in bridal gowns is nothing short of gorgeous. Imagine your bridal dress with a small peek-a-boo element and a sandy-shore backdrop of a stunning Spanish location. We can already envision the mood board!
Ready-to-wear garments inspire the cut-out bridal gown style. Cut-outs have made their way into bridal designs, from side cut-outs to keyhole necklines, super-high slits, and open-back dresses, with practically every new collection this season giving at least one reason to expose a little skin. The good thing is that because cut-outs are such a popular wedding dress trend for 2022, you'll have lots of options – you can be as adventurous or as traditional as you like!
The floral look
Flowers and destination weddings go hand in hand. Still, this year we're seeing more than just flowery shapes whispering through lace designs, but rather whole flower cut-outs in distinct shapes like daisies or tulips, sometimes coupled with dimensional floral features as well. The veil, however, is our absolute favourite area to see a few flowers. Three-dimensional flowers sprinkled across a long-glow veil (or cape!) make our hearts sing.
Whether your Spanish wedding will be in a beautiful garden or if you are looking for something different to a plain white gown, these botanical-inspired designs are a breath of fresh air. This wedding gown style brings shape and life to your bridal gown. Try pastel embroidery, hand-painted accents, or small floral patterns if you want something a little more muted.
There are loads of magical ways a bride can express herself on her wedding day
Fitting and designing your wedding dress is one of the most memorable elements of the wedding planning process. No matter what trends are hot at the moment, remember not to feel like you have to pick a specific style because it is trendy. Be you! A gown that reflects your personality and showcases your style is something that will never pass you by…
Here at Make It Happen BCN, we believe that the event of choosing the right gown or suit should be made special. That's why we offer a unique
Personal Shopper Experience for Bride or Groom
. Why not explore the beautiful city of Barcelona over 2 days while our style expert will assists you in the search for your perfect wedding outfit?
We had a wonderful time sharing these trends with you. If you are in the run-up to organising your wedding and need assistance, please
get in touch with us
and see how we can make your wedding dreams come true.
Talk to you soon, weddingmates!
Hugs and kisses.
Photo Credits:
Feature image: Natalie J Weddings
Images 1, 2, 3, 4, 5, 6, 7, 8, 9, 10, 11 & 12: Barcelona Bridal Fashion Week
---
If you are considering planning a destination wedding or elopement in Spain, Make It Happen BCN are here to help. A dedicated and experienced wedding and events planning service based in Barcelona. Talk to me! Follow us on Instagram for more inspiration every week.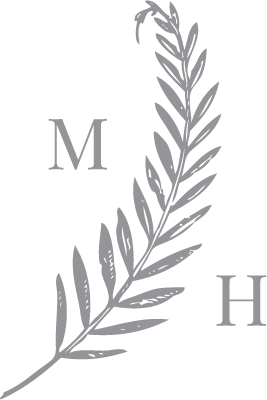 I am Natalia, your luxury wedding planner in Barcelona, a down-to-earth girl who has one distinctive quirk: I love weddings. We will work side-by-side. I will listen to you and offer you the help you need, whether the details of your dream wedding are already set in stone, or you need a comprehensive plan for the event.