A FORMAL OR INFORMAL DESTINATION WEDDING | WHICH IS BEST?
How would you choose a destination wedding style that represents you both? Is it going to be formal or informal destination wedding? And how do you distinguish between the two? How would you maintain that during the entire day? Do not worry…We have gathered some steps to help you choose your perfect wedding style.
"What are we going to wear?" is a universal question everyone will ask. The answer mainly relies on the guest's own style. However, making this distinction will help you to organise and envision your wedding in the best possible way.
Do the two of you live more formally, and would you like your wedding to reflect that?
Finding the ideal style can be a challenge. However, if you ask yourself a few quick questions, choosing might be easier than you thought…
A formal destination wedding style
A formal destination wedding would include all of the customs that have been a part of this celebration for hundreds of years, from the cutting of the cake to the bouquet-throwing, from speeches to the first dance. You may find that this fits with your idea of the perfect destination wedding, but what else would be considered formal?
Your venue is just as important when entertaining as the wedding cuisine you offer. Your waiters will offer table service with multiple dishes in mind, arrange vases loaded with lovely flowers, light candles, choose live music, and provide gastronomic corners for specialities such as oysters and seafood.
Outfit Ettiquette
Usually, a formal wedding style calls for a tuxedo or bridal wedding gown. You can also encourage the guests to dress in cocktail attire to reflect your formal style. The wedding party would be more dressed up with the guests dressed in elegant clothing but not too formal (we call this semi-formal). Perhaps you would prefer to dress casually and ask your visitors to do the same? Then you can choose between khakis, jeans, and basic dresses, but we will go into the informal wedding style in more detail later in this blog…
A semi-informal destination wedding style
In this case, you may arrange the food on platters at a side-table buffet, set the table with beautiful china, and for music, maybe a DJ instead of a live band. You may like the idea of waiters only serving drinks at tables and one main dish for each guest with a seating plan to arrange tables but no assigned seats. You could also feature a mix of round and rectangular tables with linens and wooden details.
Protocol
Semi-formal attire is an elevated but not too formal dress code. It's a more stylish variation of business or dressy casual, but it's not quite appropriate for a cocktail or no-tie wedding.
No dresses or tuxedos will be worn at a semi-formal wedding. There could be a few cocktail dresses and colourful suits with ties, but there will also be more relaxed attire like flowing midi dresses and trousers with button-up shirts. The main distinction between a semi-formal and formal destination wedding style is the absence of tuxedos and gowns, as well as the vast range of colours, shapes, and designs that can be worn.
An informal destination wedding style
It's less work to order pizza or takeaway food and serve beer and wine. You may enjoy the idea of having a food truck or opting for high tables serving plates of Paella or BBQ-style cuisine. Regarding music, a playlist of your favourite songs playing in the background would be ideal for the informal wedding style, with no seating plan so guests can sit wherever they please. A brilliant idea that we recommend is providing take-away leftover kits so people can take food home if they wish.
Intimate and relaxed atmosphere
You can choose a smaller guest list to provide a more relaxed atmosphere and make your event seem even more relaxed. Weddings are significantly more intimate when held in small groups with all of your closest friends and family.
Regarding attire, gentlemen can wear a nice shirt and a pair of trousers instead of a jacket when the dress code is informal. They can also wear pants and a blazer without a tie. Ladies can support a stylish dress or sundress, a jumpsuit, or a two-piece ensemble.
Remember: Whatever suits your style best is the perfect choice!
What will be your destination wedding style?
Have you chosen your destination wedding style? We hope the explanations above have helped you decide what style you will go for on your special day. From here, you can move on to your wardrobe (wedding fashions) and wear the wedding attire of your dreams, regardless of the venue you select if you wish. However, we always suggest pairing your dress style with the type of venue chosen for more comfort: beach, rustic, classic. We recommend deciding on your venue first, then letting it influence your attire.
If you would like to wear a suit, whether it be all-white, customised, made from a unique fabric, or a tuxedo, we advise you to get the highest quality you can. Now is the moment to go all out for yourself!
We firmly believe that you have a natural glow that helps you sparkle from the inside out when you feel beautiful. If you are wearing high-quality clothing, you will feel even more exquisite. Additionally, you can wear the outfit you choose repeatedly. So, if you must, consider practicality and then shine!
It's now time to choose a venue! Do you currently have a destination wedding planner on hand? At this point, you ought to have conducted at least two or three interviews. Selecting a venue is simply about finding a place you love and representing your wedding preferences overall.
After Pandora's box is fully open, you'll have to decide about many other (wedding-related) elements. Do not let this overwhelm you. Think of it as a blank canvas that you can paint skillfully for the first time (unless you are a gifted artist), and everything you imagine in your heart and thoughts will come to life magnificently!
Enjoy the road
The best advice we can give you is to enjoy the planning process and create beautiful memories with your family because once you reach this point, everything will start to fall into place. The best is yet to come when you have the blessing of real love and the ideal life partner!
Would you like expert advice on planning your destination wedding? Here at Make It Happen BCN, we look after every tiny detail, ensuring no stone is unturned and your special day runs smoothly. Please don't hesitate to contact us and find out how special a destination wedding can be.
Talk to you soon, weddingmates!
Hugs and kisses.
---
If you are considering planning a destination wedding or elopement in Spain, Make It Happen BCN are here to help. A dedicated and experienced wedding and events planning service based in Barcelona. Talk to me! Follow us on Instagram for more inspiration every week.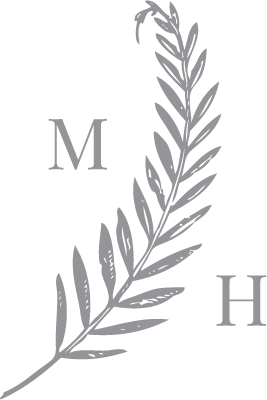 I am Natalia, your luxury wedding planner in Barcelona, a down-to-earth girl who has one distinctive quirk: I love weddings. We will work side-by-side. I will listen to you and offer you the help you need, whether the details of your dream wedding are already set in stone, or you need a comprehensive plan for the event.