ENCHANTING WAYS TO PROPOSE TO YOUR LOVED ONE
Proposing to your loved one is one of the most memorable moments in your life. It's a moment that deserves to be unique, special and enchanting. That's why Make It Happen BCN is here to help you plan the perfect proposal. We've put together a list of enchanting ways to propose to your loved one in Spain that will make the moment unforgettable.
Enchanting Ways To Propose: Setting the Scene
Finding the perfect location to propose is essential to create an unforgettable memory. Spain is home to some of the most breathtakingly beautiful locations, from picturesque towns to hidden gems and stunning nature spots.
Next on our list of enchanting ways to propose is at the top of a scenic lookout point, like the Mirador del Poble Sec in Barcelona or La Giralda tower in Seville. Or, you can propose on the beach during sunset, like Playa de la Concha in San Sebastian or Playa del Papagayo in Lanzarote. You can also propose in a private garden with a romantic view, like Jardins de Santa Clotilde in Costa Brava, Jardines de Sabatini in Madrid or the Alhambra Palace in Granada. Choose the perfect venue for your proposal and set the scene with lighting, decoration, and music.
A Memorable Moment
The proposal moment should be unforgettable and unique, and you can make it happen with a thoughtful gesture or surprise.
You can propose during a hot air balloon ride with panoramic views of the landscape, like over the Pyrenees or the Sierra Nevada. Or, you can propose on a sunset yacht trip along the Mediterranean coast, like in Mallorca or Ibiza.
Another option is to surprise your loved one with a private beach picnic, complete with champagne, candles, and a stunning backdrop, like on the Costa Brava or the Costa del Sol. Personalise your proposal with unique touches, like a heartfelt love letter, a personalised video, or a scavenger hunt leading to the big question. You can also involve family and friends in the proposal.
Saying it with Style
The perfect ring is a key component of any proposal, and you can make it extra special in Spain. Choose from unique styles and trends, like vintage or coloured gemstones. You can also opt for custom design options (we have some artisan jewellers that will create the unique piece you're looking for the proposal) or non-traditional options, like proposing without a ring or choosing a different piece of jewellery, like a bracelet or a watch.
Another option is getting matching tattoos as a symbol of your commitment, like in trendy Barcelona or bohemian Tarifa. Choosing the perfect ring can be a daunting task, but with tips on size, style, and budget, you can find the perfect one for your loved one.
After the Proposal
Once you've popped the question, it's time to celebrate in style. Spain is home to some of the best restaurants and local cuisines, which makes for the perfect celebration. You can have a romantic dinner for two at a Michelin-starred restaurant, like El Celler de Can Roca in Girona or Quique Dacosta in Alicante (bear in mind to plan this in advance as there might be a waiting list). Or, you can explore the local culture and cuisine, like tapas and flamenco in Seville or pintxos and wine in San Sebastian.
After you've celebrated, it's time to announce your engagement in style. You can share the news with a social media post or a personalised gift for friends and family, like hand-painted fans or artisanal olive oil from Andalusia.
In conclusion, proposing to your loved one is one of the most special and memorable moments in your life. So we hope that our list of enchanting ways to propose to your loved one in Spain has provided you with inspiration and ideas to make your proposal unforgettable.
Spain is a country that is rich in history, culture, and natural beauty, making it the perfect location for a unique and unforgettable proposal. From stunning beaches and scenic lookouts to private gardens and historical landmarks, there are countless locations in Spain that can provide the perfect backdrop for your proposal.
Beyond just the location, there are many ways to make your proposal special and unique. Whether it's a romantic hot air balloon ride or a sunset yacht trip, or a private beach or mountain picnic, the possibilities are endless. Consequently, personalising your proposal with bespoke touches, like a heartfelt love note or a customised video, can add an extra layer of meaning and emotion to the moment.
And, of course, finding the perfect ring is a key component of any proposal. Spain offers a wide range of options, from unique vintage styles to custom designs and non-traditional options like matching tattoos. With a little research and planning, you can find the perfect ring to suit your loved one's taste and style.
At Make It Happen BCN, we are passionate about helping you plan the perfect destination wedding that suits your style needs. We believe that every proposal should be unique, personal, and unforgettable, and we're here to help you make that happen.
Contact us today to start planning your magical moment.
Talk to you soon, weddingmates!
Hugs and kisses.
---
If you are considering planning a destination wedding or elopement in Spain, Make It Happen BCN are here to help. A dedicated and experienced wedding and events planning service based in Barcelona. Talk to me! Follow us on Instagram for more inspiration every week.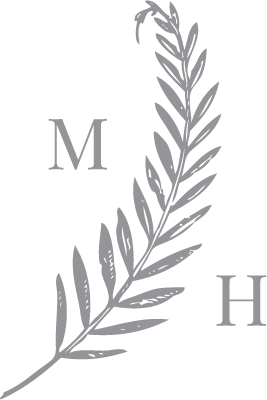 I am Natalia, your luxury wedding planner in Barcelona, a down-to-earth girl who has one distinctive quirk: I love weddings. We will work side-by-side. I will listen to you and offer you the help you need, whether the details of your dream wedding are already set in stone, or you need a comprehensive plan for the event.