ULTIMATE BRIDE TIMELINE OF WEDDING EVENTS FOR STRESS-FREE CELEBRATION
The secret to a seamless wedding day bride timeline is planning ahead of time. Making an ordered timetable for your whole wedding day can help you stay on track when the big day arrives. The more thorough your plan is, the better. Wedding ceremonies usually run 30 minutes to an hour (although short and sweet wedding programmes are also common), and most wedding banquets last four to five hours.
We have created an example destination wedding reception timetable based on a ceremony commencing at 6:00 p.m. which follows both Spanish and British wedding traditions (we recommend adjusting timing to accommodate your ceremony's start time, location, weather and daylight depending on the season.)
Quick note: This wedding timetable also assumes the ceremony and reception are at the same place, so guests will not have to drive to a different party location before cocktail hour can begin. If your wedding reception is at a separate location, remember to factor in travel time to account for the time it will take guests to get to the post-ceremony activities.
Now, let's dive into your wedding day timeline…
Photographer arrives at 2:00 p.m.
The wedding photographer should come at least 30 minutes before the bride. During this time, the photographer(s) can capture images of the gown, rings, invitations, etc.
At 2:15 p.m. Bridesmaids are ready, and the bride's hair and makeup are complete.
When the bride's hair and makeup are finished, the bridesmaids (along with the bride's mother and any other bridal suite VIPs) should be ready. Everyone can be in the backdrop of the images of the bride getting ready this way.
Bridal Portraits at 2:45 p.m.
Once you're dressed and ready, the photographer will concentrate on getting gorgeous portrait and detail photographs at pre-scouted areas around your event.
3:10 – 3:30 p.m. Bridesmaids Photographs.
These images should be informal and enjoyable, showing the bride and her friends celebrating. If you want to take unique photos, such as toasting, make sure you have the props on hand (clean flutes, for instance).
3:30 p.m. First Impressions.
The (optional) first glance is a magical moment in which you and your spouse meet one other for the first time, apart from the hundreds of eyes watching you exchange vows throughout the ceremony.
3:30 – 4:10 p.m. Photographs of the Couple.
If you want a first look, this is an excellent opportunity for your photographer(s) to get some personal photographs of just the two of you in pre-scouted places around your venue. Or, you can do it the traditional Spanish way and opt for taking photos right after the ceremony. This is perfect if you want to capture special moments during golden hour to add an extra touch of magic to your images. Don't forget to only take a few (a shooting of approx 20 minutes) as you don't want to keep your guests waiting to begin the Aperitif! Why not explore candid poses to give the photographs a natural and "in the moment" feel?
4:10 – 5:00 p.m. Photos of the Wedding Party and Family.
At around 4 p.m., ask your family to assemble in the foyer of your venue, clothed and ready. Ensure that your photographer gets a shot list of every family member combination you want to be photographed, and assign someone to assist the photographer in identifying everyone.
5.45 p.m. Wedding Invitation Stated Start Time.
Your invitation stated start time will largely depend on where you are hosting your wedding. Most weddings begin at a different time than the hour specified on the invitation, so plan to start your ceremony 15 minutes after the invitation time. However, in Spain, the usual protocol is to summon the guests about 30 minutes before the start of the ceremony to provide these extra minutes in case someone is late. This gives visitors a little additional time if they are running late and ensures the seating plan is adhered to! This is a perfect moment to incorporate a drinks bar at your wedding to liven up the wait (flavoured waters, iced teas and lemonades for hot weather and coffees, hot choc, spiced teas, for example, for colder weather) and play music to add to the atmosphere and signal that the ceremony is about to begin.
6:00 – 7:00 p.m. Ceremony.
This is the time that fluctuates the most for weddings. The length of the ceremony depends on the kind of ceremony. Non-religious ceremonies typically last around 20 minutes. However, religious ceremonies might run up to an hour. Especially if you are celebrating catholic Mass, for example.
Sunset photos at 7:30 p.m.
Set aside time in your wedding plan to shoot more photographs together during the 20 (or so) minutes coming up to sunset, which gives wonderful natural lighting opportunities. Timeanddate.com will provide you with the precise sunset time for your chosen date and location down to the minute.
7:30 – 9:00 p.m. Cocktail Time.
Invite guests to cocktail hour while you and the photographer take some post-ceremony shots. This will provide you with a much-needed pause to re-energise for the remainder of the night, depending on how many images you want to take. You can either go to cocktail hour halfway through or spend some time in your bridal suite discreetly enjoying appetisers and beverages.
9:15 p.m. Dinner Guests Invited.
Inform visitors that it is time to move into the dining room (if you haven't already) and sit down to enjoy your choice of beautiful cuisine.
9:30 p.m. The Grand Entrance and the First Dance.
The timing works beautifully if you go straight from your spectacular entrance into your first dance. This maintains both formality and enjoyment. You can dance for the entire song or fade out after two minutes.
If you are hosting your destination wedding in Spain, you may be inspired by the tradition to have the First Dance after your meals and cake but before your party kicks off. It's then time for the parents to take to the dance floor for a memorable and meaningful dance before the rest of your guests join in.
9:35 – 9:45 p.m. Hosts' Welcome Toasts.
The first two toasts at the wedding reception timeline are known as welcome toasts, and they are often given by the newlyweds' parents or a family member. Traditionally, the father of the bride speaks first.
Dinner is served from 9:45 p.m – 11:00 p.m.
It's time to take a deep breath—and eat!
11:00 p.m – 11:10 p.m Bridal Shower Toasts.
The best man and maid of honour can make their toasts when supper concludes at this time slot on the wedding schedule. Set a time limit for all toasts and advise your speakers to keep under that limit.
11:30 a.m. – 11:45 a.m. Dances for Parents.
If you are following traditions from back in the UK, you will most likely enjoy the parent dances right after the toasts, followed by a transition to an open dancing floor. Why not choose your favourite music to get everyone on the dance floor and switch to high-energy "bouncy" music after your last official dance and have your band or DJ invite everyone to join you on the dance floor for a dance?
We must note that as stated earlier in this blog, the traditional Spanish wedding will feature the Parent's Dance after when the meal is over. This is a great way to keep your food in perfect condition and ready for your guests. For example, if you are serving Paella, the rice won't be at risk of becoming dry or ruined after an unexpected wait in the service.
12:00 – 12:15 a.m. Cake cutting, bouquet tossing, and garter tossing are all traditions.
During a traditional British wedding, the cake cutting comes first, followed by the bouquet toss and garter toss (if you're retaining those traditions). This is also an appropriate opportunity for the newlyweds to speak a few words and thank their guests for their presence. However, this will be after the desserts and before the first dance during a traditional Spanish wedding.
12:30 a.m. Dance Floor Opens.
Dance 'till the sun comes up!
Grand Exit at 2:00 a.m. or whenever you like!
Traditionally an English occurrence, you can arrange a special final song with your DJ or band ahead of time, and get warned when the song is about to begin. Say your last goodbyes and embrace your last hugs. If you're doing a sparkler exit or something else festive, have a selected member (or members) of your wedding party gather all the guests along your exit path and dish out the goodies.
However, if you are opting for a more authentically Spanish wedding, the lucky couple will have accommodation in the wedding venue, so they usually don't have to leave the venue itself and are even usually the very last on the dance floor!
We hope you have taken some inspiration from this wedding day timeline, and it washes some of your worries away!
Are you planning a destination wedding and are thinking of incorporating your precious pets into your special day? Then please get in touch with us and find out how we can take your wedding planning stress away.
Talk to you soon, weddingmates!
Hugs and kisses.
---
If you are considering planning a destination wedding or elopement in Spain, Make It Happen BCN are here to help. A dedicated and experienced wedding and events planning service based in Barcelona. Talk to me! Follow us on Instagram for more inspiration every week.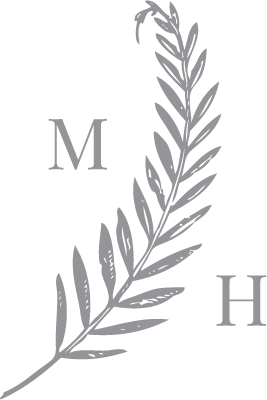 I am Natalia, your luxury wedding planner in Barcelona, a down-to-earth girl who has one distinctive quirk: I love weddings. We will work side-by-side. I will listen to you and offer you the help you need, whether the details of your dream wedding are already set in stone, or you need a comprehensive plan for the event.